Discussion Starter
•
#1
•
I live along Narransett Bay near Providence. Keep in mind that the hurricane barely touched my area and there was still quite a bit of carnage. If this is just a glancing blow, the areas that got hit directly must have really taken a beating. I could have taken a lot more pics, but there were still branches flying around and I was getting pelted by wind, rain, and debris.
Moon high tide at 8 am.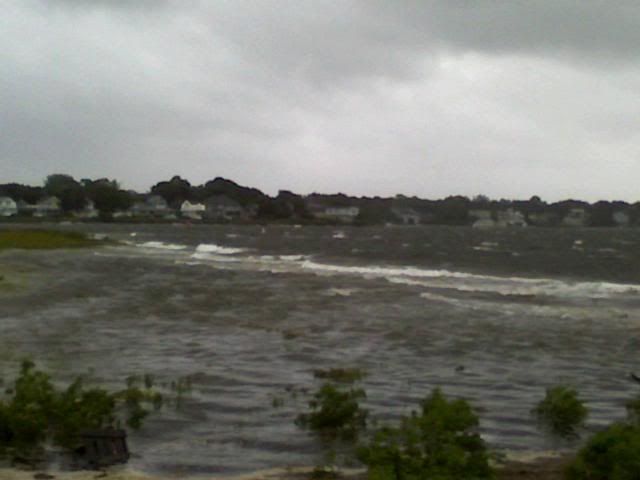 Low tide at 1 pm. This is what normal high tide is like, not low tide. The rock jetty in the distance is normally not touched by water at low tide.