Discussion Starter
•
#1
•
are ridiculous. However, in the end they sure make things look better as we in the Mid-Atlantic always figure things out. The knuckle's for Josh's car were a little too small for the racelands to fit so we tried to shave some of it off. No luck. So with the experience of James, a little lube and some elbow grease we were able to get the coilovers in. I wasn't present to install the right side because i was handling firefighter buisness, but i did manage to help with the left side (sorta haha) These pics were taken in a period of two days.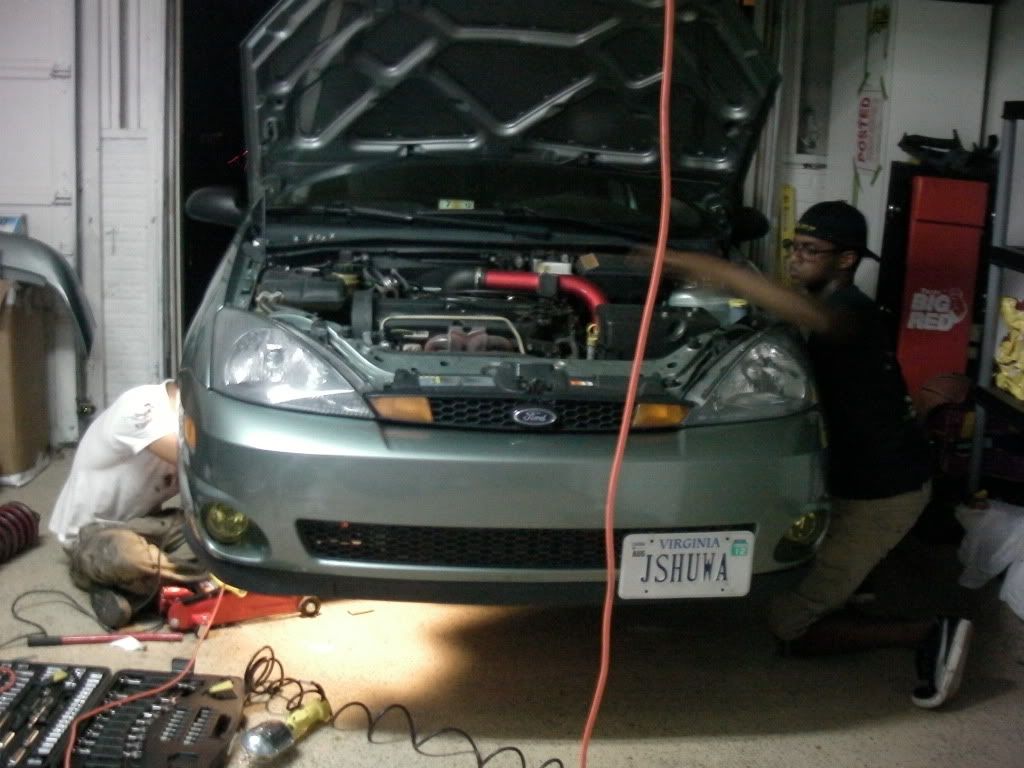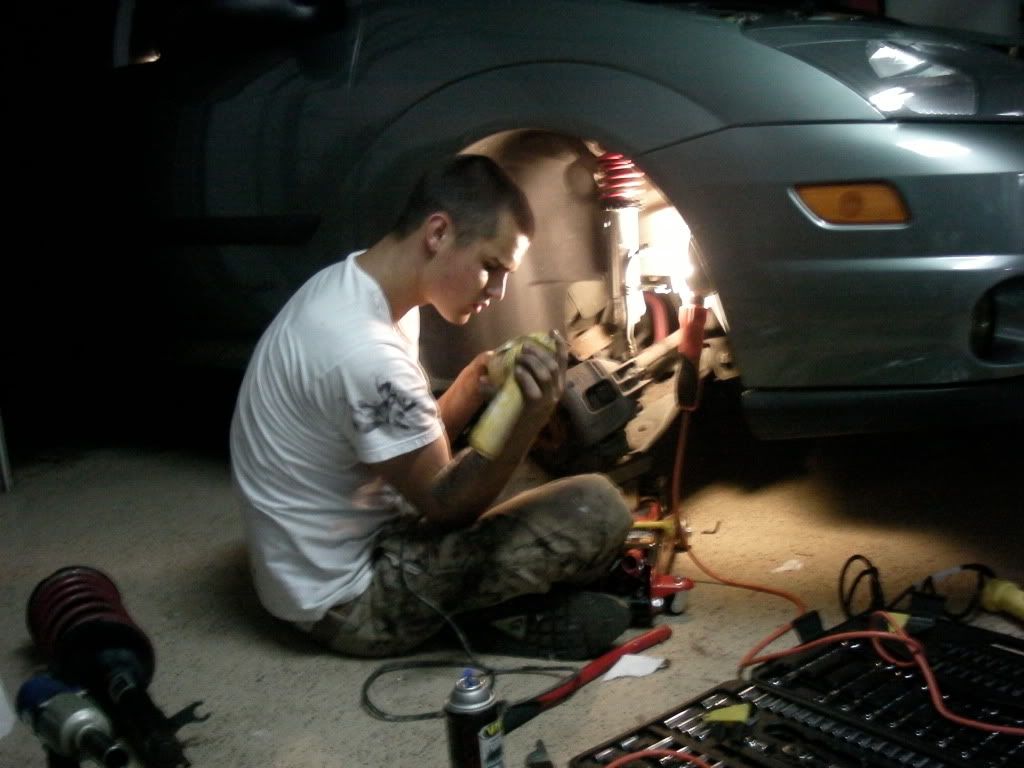 as jame's said, these were kicking is[smackbum]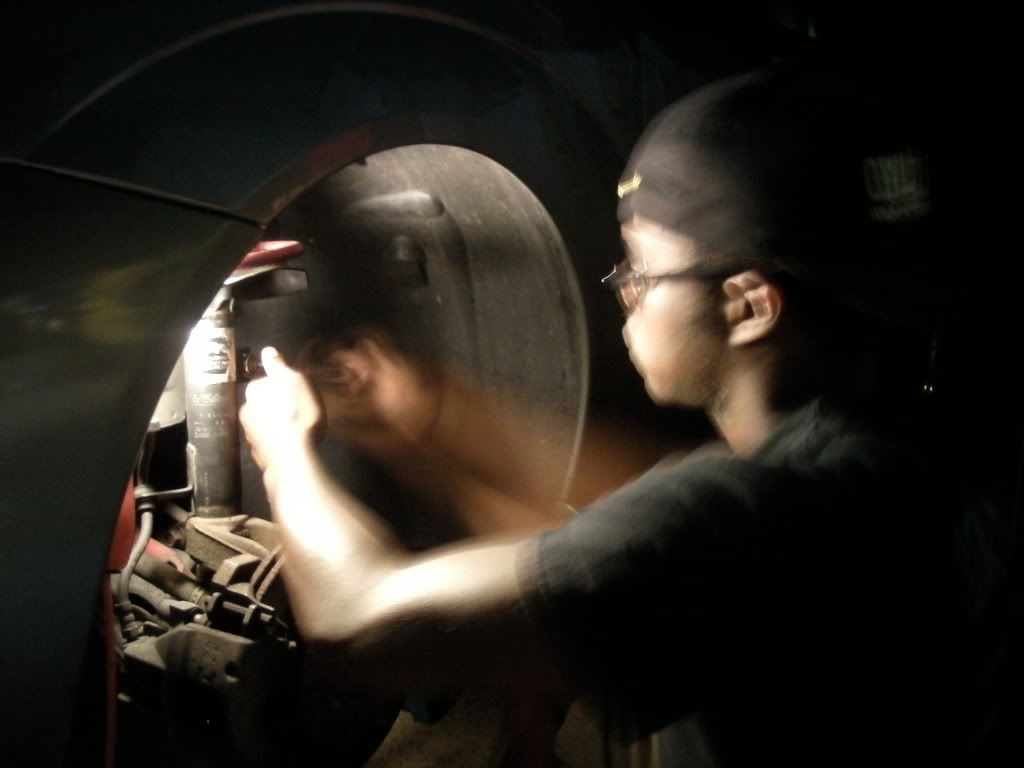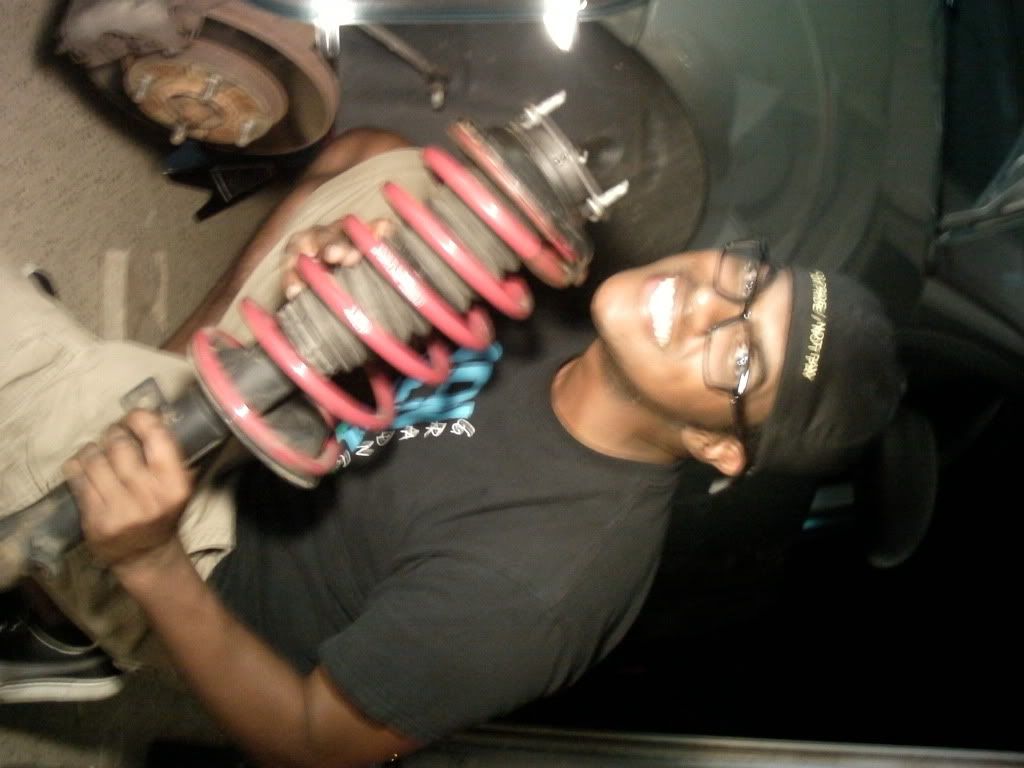 I was happy because i've never worked on a suspension before. pretty surprised how easy it was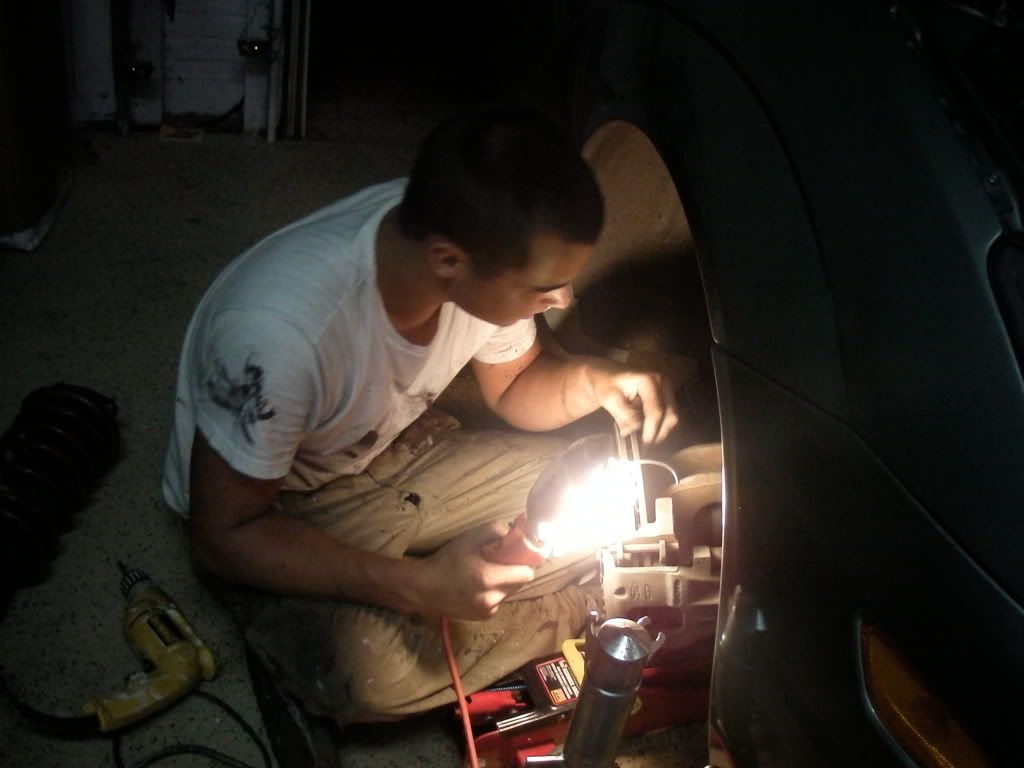 still kicking his butt
my girlfriend was taking pictures, can you tell?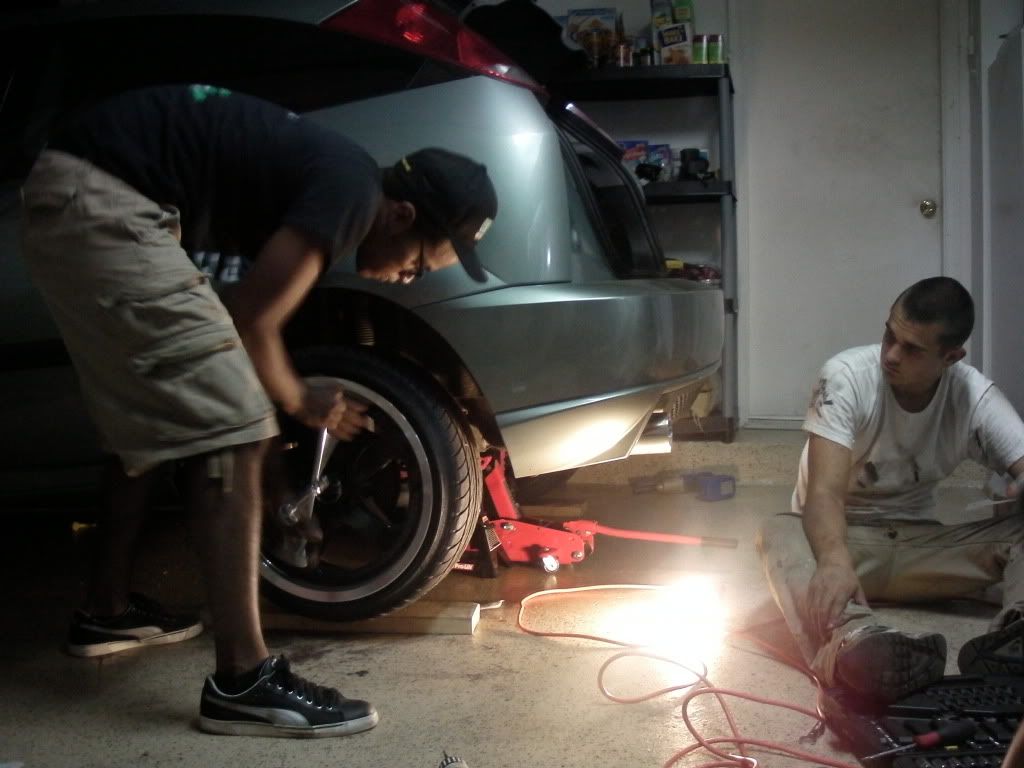 huge story about this one. we gave up on the fronts so we opted to change the rears. Sadly, (and i'm doing this to bust his balls) SOMEONE forgot to tighten his lug nuts all the way down and had a loose wheel pulling out of the driveway. didn't look pretty at all while i watched the whole thing so i ended up tightening them all the way. Gr8 job josh [hihi] but in all seriousness, so much was going on just trying to put these things in it was a bit nerve racking
the next day......................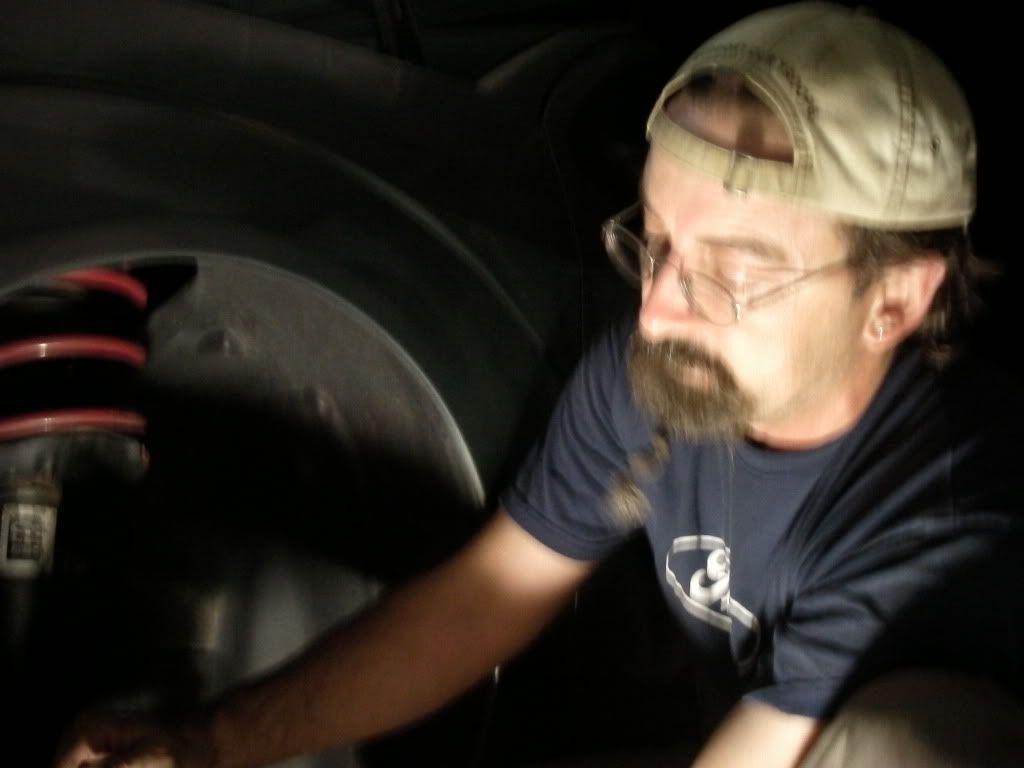 James showed up
When i walked in more hell broke loose as....well look at the picture below and tell me what's wrong?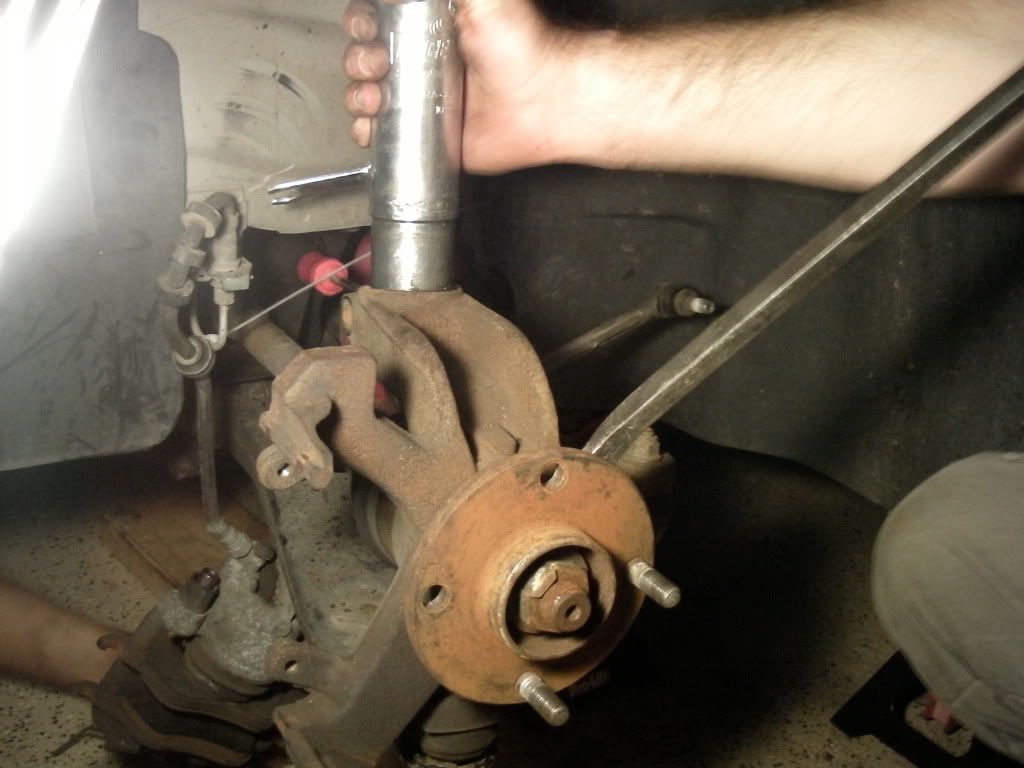 mhm...two broke so james' pulled out his big ol' hammer and knocked them out.
that was an easy fix though and Josh is on his way to Focusfest as you read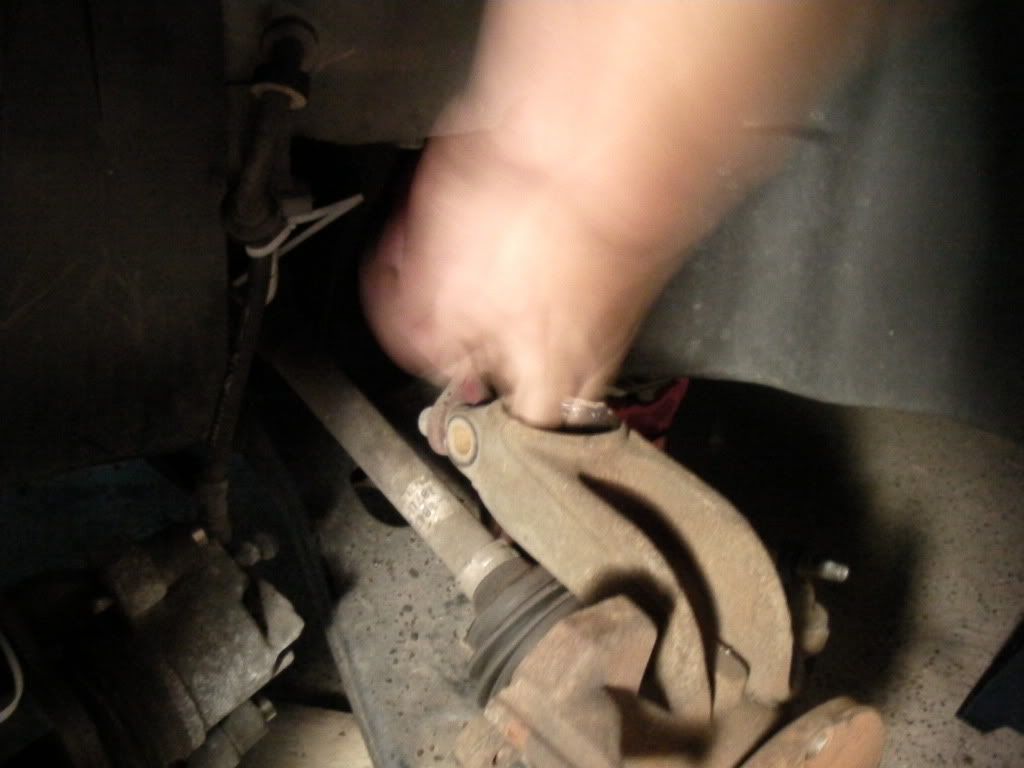 so josh lubed up his fingers and played with his knuckles [:I]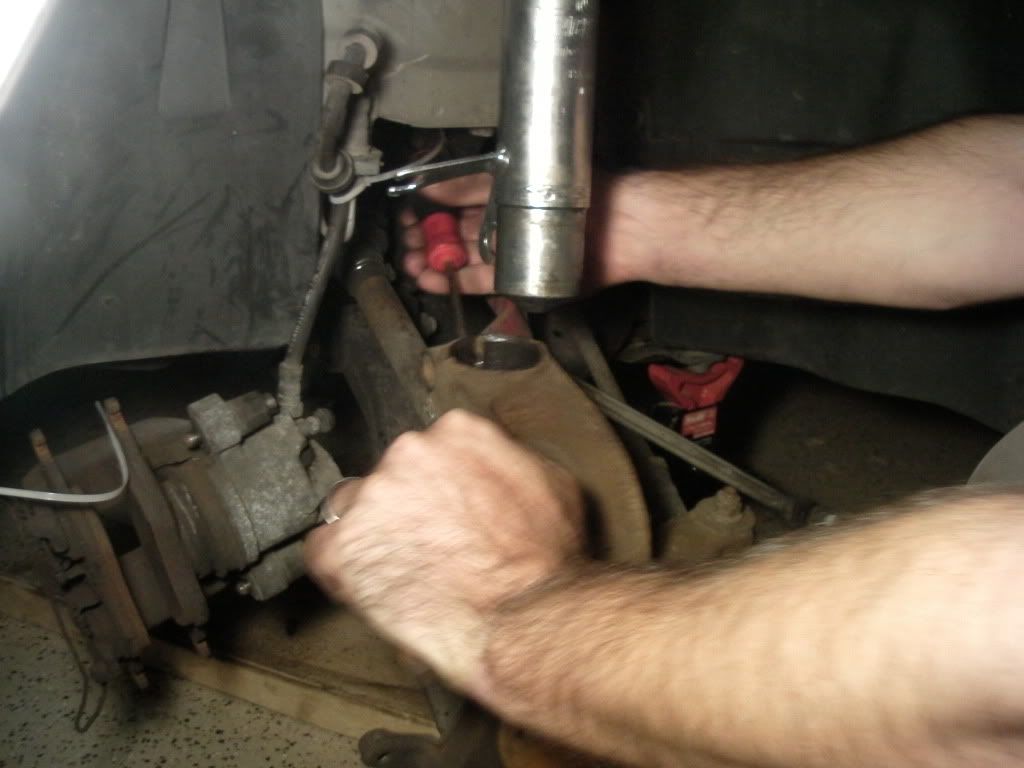 and we got to putting the coilover in [
]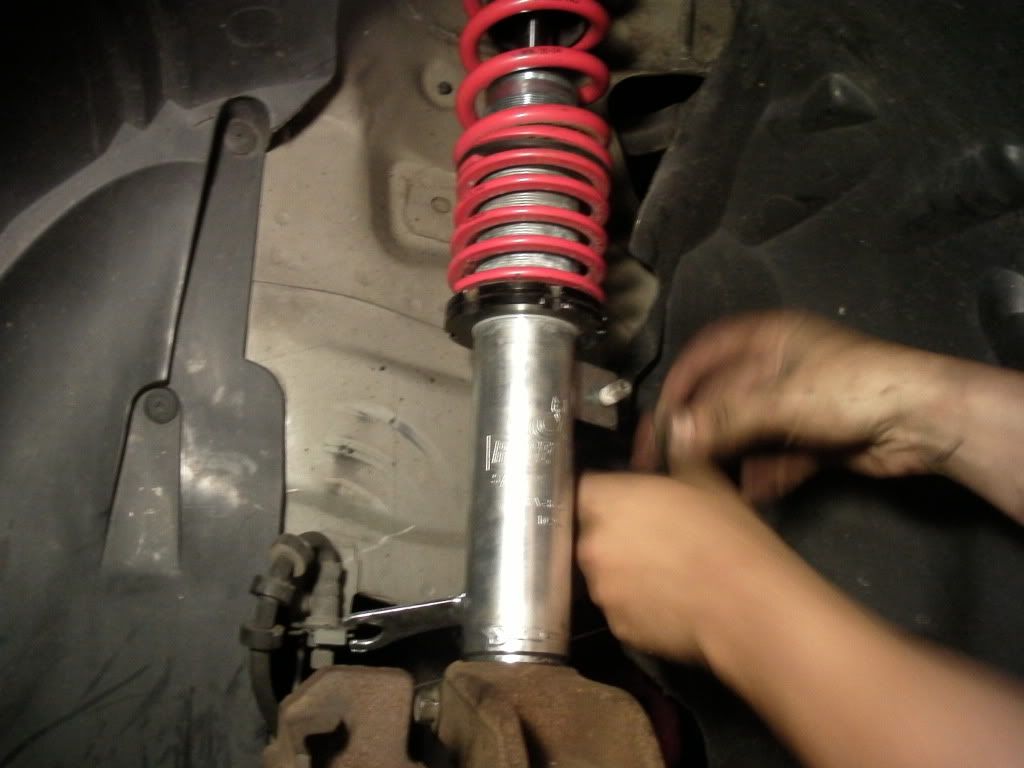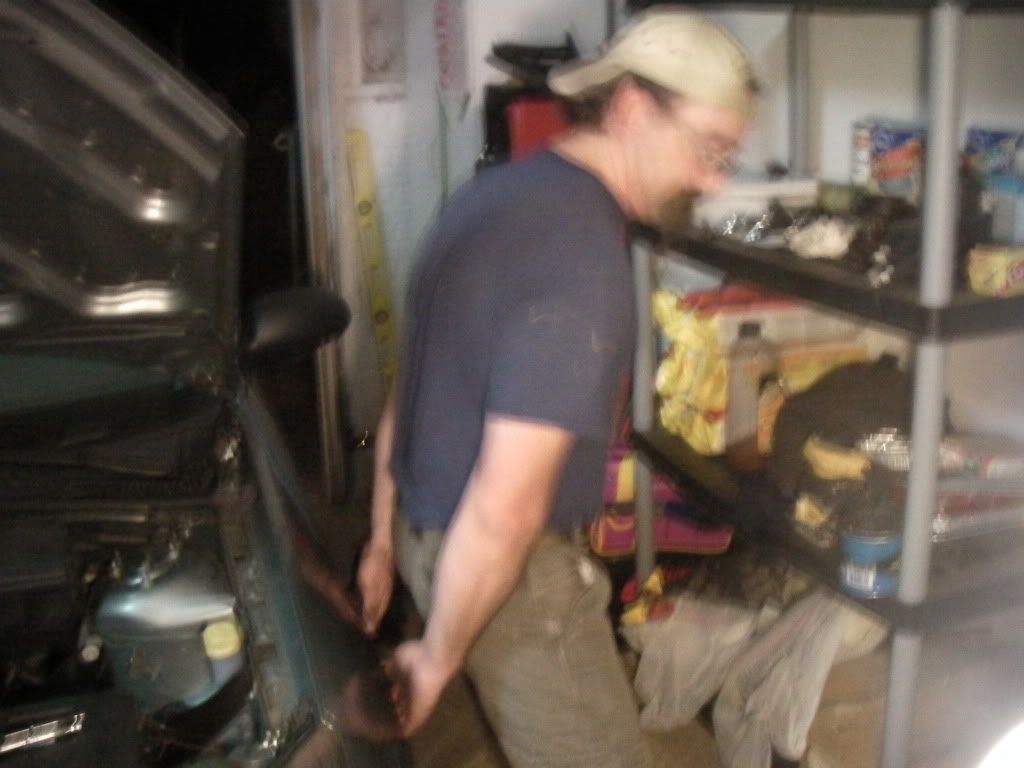 o and if you need a fender roller we have one in the Mid-A. It does all the work for you and runs off of beer lol
No pics of the finished product cause it was dark out but i'm sure yall will see it in kentucky. His car looks great from the first time i've seen it. He's got recaros and svt seats now and i'm jealous as crap. o well, maybe one day my car will be good enough to look at lol. Enjoy!!