Discussion Starter
•
#1
•
So I bought a Wrangler in February as a winter vehicle, as it was a must where I lived in Missouri (for only 6 months before having my orders changed to Texas). Without a need for it here, and hardly driving it due to the poor mileage, and with anticipation growing, waiting for something serious to break with the 05 ZX3 (have had it since new, 108k miles), I traded them both. Lost a touch with Jeep but got more than expected on the Focus so it was a wash, and I still managed to get more total than payoff on the Jeep.
A few pictures from better days...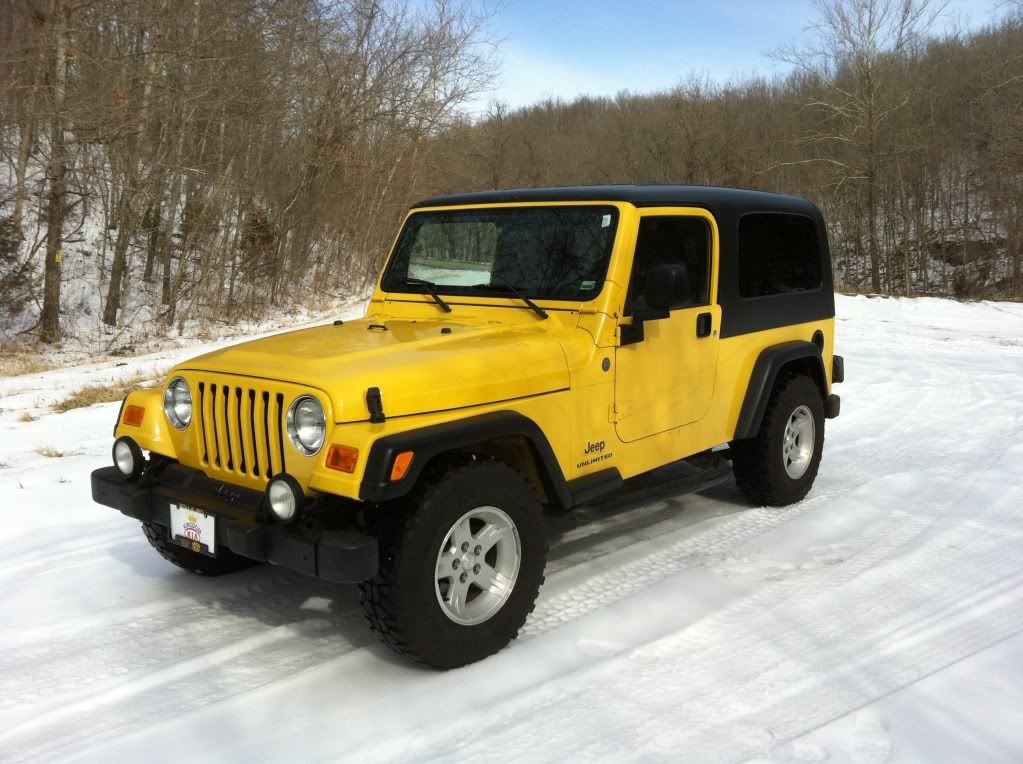 DRUM ROLL PLEASE...
2012 Mazda3 i Touring w/ SkyActiv Technology (aka: Mazda's new "big" thing. Low compression engine, 6 speed auto transmission, and whatever tuning, and they get 28/38 mpg out of 155 hp 2.0L they claim is still fun to drive).
Very near-term plans for tint. Considering blacking-out all emblems. Nothing significant long-term except probably a mild drop and aftermarket wheels. This is my first, real "grown up" vehicle (have already had my mom tell me her and my sister find the thought odd of me with a sedan) and my fiance has already claimed it for herself down the road, so little will be done to it. But so far, loving it. Fit and finish is nice, it's Mazda so it's still sporty. Had been looking at used 2010 Mazda3's or a 2011 Fiesta, till I was horribly low-balled by another dealer for the trade, leading to further research which uncovered that very little more money would get me in a brand new model with a brand new "high" efficiency motor. I know what kind of mileage a 2.0 Duratec gets, which isn't bad, but the thought of this one was worth a few grand more!
The Focus will be in the driveway till Saturday, which hopefully lends me time to figure out how to get the stock airbox back in (would have a Cosi for sale...hehe).