I looked through the archives and found nothing on this so i thought i would try my hand at this.
Materials:
Baby wipes or rubbing alcohol
800 Grit Wetordry Sandpaper
1000 Grit Wetordry Sand paper
1 or 2 Cans of VHT niteshades (depending on how dark and how many lenses)
1 or 2 Cans of High Gloss clear coat (again depending on how many lenses) *Side note* If you wish to have a different look try a high gloss clear with a sort of metallic flake in it. Something like Clear Effects.
Plenty shop towels or microfiber
Rubbing compound (Meguairs Scratch X recommended)
Your favorite Wax
Packing Tape
Preparing
Open your trunk or hatch depending on your trim line.
Reach in and remove the wing nuts to the tails, and the screws on the sides for the hatch focus. Remove both tails and put ziploc bags or plastic wrap around the bulbs and wiring to prevent ANYTHING.
*At this point if you would rather do the inside for a light smoke take your lenses in and bake at a very low temp long enough to melt the seal*
Once you have the tails inside or where you will be painting take your baby wipes or rubbing alcohol and lightly apply and clean the lenses.
Wipe down with shop towels or microfiber.
Wetsand with 800 VERY lightly and make sure to do the whole lens. Be careful not to sand your reverse lens if you want it left clear.
Wipe down with baby wipes again.
Niteshading
After both lenses are clean and prepared put some kind of protection underneath them to protect whatever they are on.
*If you wish to leave your reverse lights clear take your packing tape and apply it perfect over and then gently cut it to the shape and contour of the reverse lens.*
Spray your first coat of niteshade. Make sure to spray it on VERY lightly in an almost dusting style. Make sure to cover the whole lens evenly.
Make sure to wait for the nitesahde to completely dry *10-15 minutes*
When it does dry wet sand lightly with your 1000 grit every coat.
Apply 3 coats of this for a light smoke
Apply 4 coats in a similar fashion for a darker smoke
Apply anywhere from 5-6 coats for a dark or almost black lens.
Clearing
After your final coat of niteshade has dried, wetsand lightly with 1000 grit.
After you wetsand apply 3-5 coats of clear to achieve the shine desired. Also wen clearing make sure to wetsand all impurities or flaws made while spraying on the clear.
After the clear has dried put the tails back onto the car at this point.
Shine
When the tails are back on the car take your rubbing compound ( i used scratch X and found it to work best out of the 3 i had.) and gently work a very small amount in with an applicator.
Rub it off in circular motions with a microfiber POLISHING cloth.
After this apply your favorite wax ( I used Meguiars Tech 2.0)
Let dry and buff out with the same or another polishing microfiber cloth.
*Note*
Depending on your darkness and amount of braking time look into LED style bulbs from ebay or such. These can be helpful as they are brighter and don't share the same heat problems or concerns as do the stock style bulbs*
You are now done, i do not have pictures as my camera was dead.
Also note to do the side markers as well as front signals the procedure is identical. The procedure is the same for the 3rd Brake lens as well, make sure to cover the back of it with plastic or aluminum foil and to clean the washer nozzle if you get over spray on it.
Pics of finish product-
Tails-
Front End-
3rd Brake Lamp-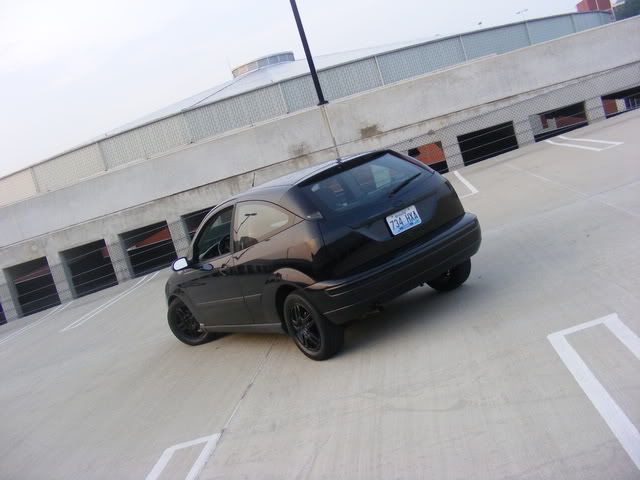 Norcalfocus01-
Video of light-