Discussion Starter
·
#1
·
I asked the other day about how to do this and nobody knew so I went ahead and made a how to. This describes how to keep your factory USB and AUX that are in the center console of the MK3 Focus. Please keep in mind that this is the how to for my focus and does not mean that other models with other options will be the same. Please verify that for yourself.
1- Pull the panels from the side of the center console.
2- Locate the 2 plugs.
3- Unplug the factory Mini USB Plug that is located on the passenger side.
4- Plug in your own Male Mini USB and route it up to the aftermarket Head Unit. I used a 3ft long Mini USB to Full size USB cable and it was more than long enough.
5- Unplug the wiring harness that is on the drivers side of the console.
Locate the 3 wires in the harness they will be wrapped together along with an additional wire that is bare.
Here is the general layout of a 4 pole 3.5mm/aux jack
You need at least a 3 pole jack if not a 4 pole. All that radio shack had was a 3 pole or as they called it a stereo jack, so that is what I used.
Here is the layout of a 3 pole jack.
6- Solder wires onto the new aux jack.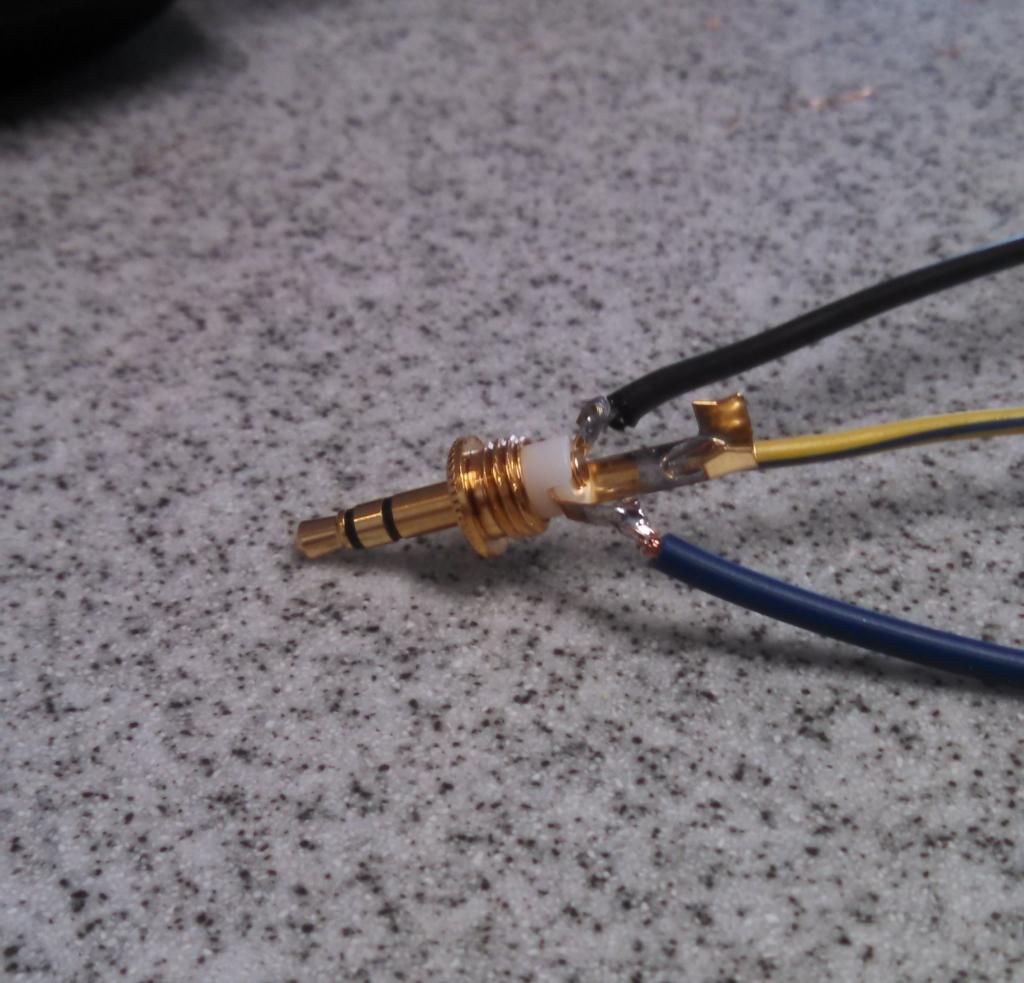 Be careful to not use too large of wires or they will not fit. Mine was very close.
Take your new wires and match them up to the factory wires. Solder them together and tape them up. Route the cable up to your new head unit and plug it in.
That is how you retain the factory USB and AUX jack that are in the center console.