Discussion Starter
•
#1
•
My heated seat on my SVT burned out again so I needed to replace
the original part is discontinued. I had replaced it once with a pad from a different Ford, that I had to do some modifications on, but that failed too, so I went with a generic carbon fibre mesh heating pad. the replacement has a thermostat like the original, so it shouldn't burn your butt
this is the original on the left and the 1st failed replacement.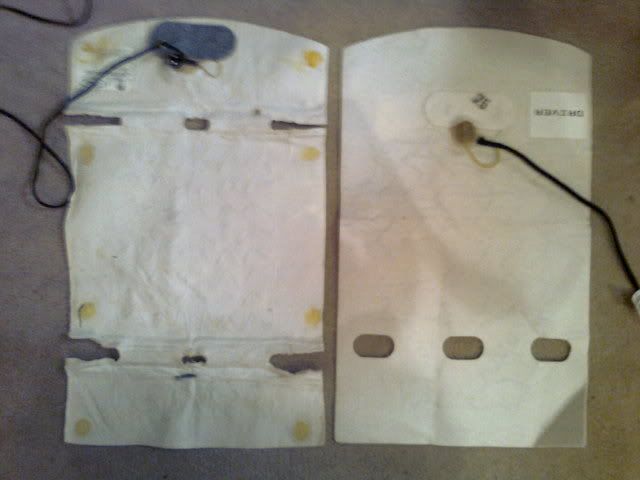 this is the new part. I like how a singe wire break wont cause the whole thing to fail.
http://www.amazon.com/gp/product/B0...age_o00_s00?ie=UTF8&psc=1&tag=viglink20422-20
tools needed
torx 50
10mm socket
7mm socket
sidecutters
needlenose pliers
zipties
ohm meter
wire stripper, butt connectors/solder
steps:
1. use the 7mm socket to unbolt the big blocky wiring connector under the seat
2. use the T50 to undo the 4 bolts holding the seat down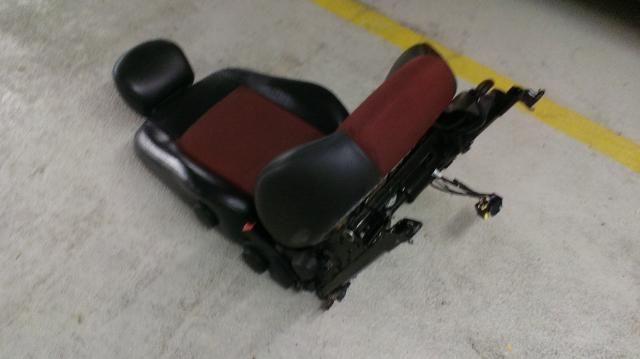 3. remove seat, tip over on its back, pry the wiring connect from its holder
4. undo the 4 bolts to remove the seat bottom. but be careful not to snag any of the wires or to pull the heated seat wire too hard
5. follow the wire protruding from the seat cushion bottom. remove the small connector from the large mega wiring connector. it was the green connector in my case.
6. confirm you have a broken heating element by checkin continuity with the ohm meter. a good heating element should have ~6 ohms resistance. Figure out how much wire length you will need as you will be splicing your old connector and extra wire on the new pad.
7. use the needle nose pliers to remove the hog rings holding the back of the seat cover on. Do this carefully if you are going to re-use them. or just cut them with sidecutter if you will just use zap straps.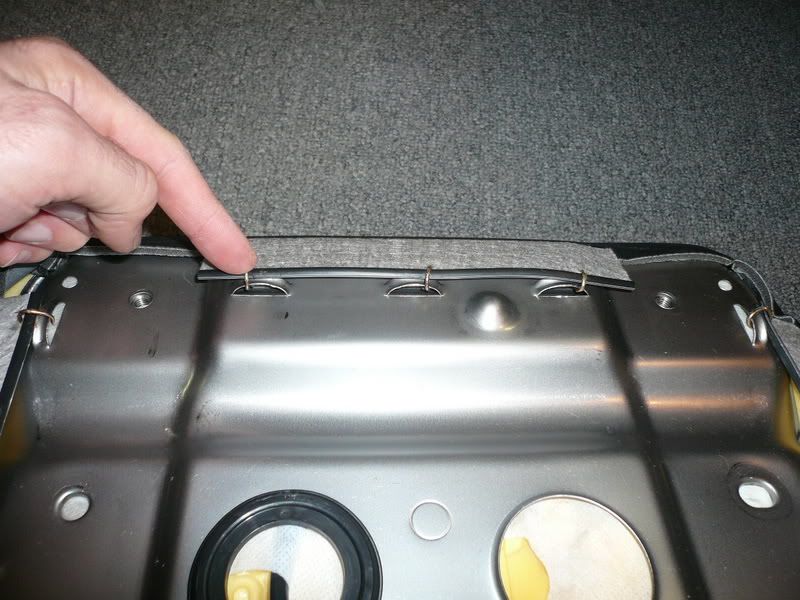 8. work the edges of the cover off. it will still be attached from the top of the cushion.
Remove the metal frame.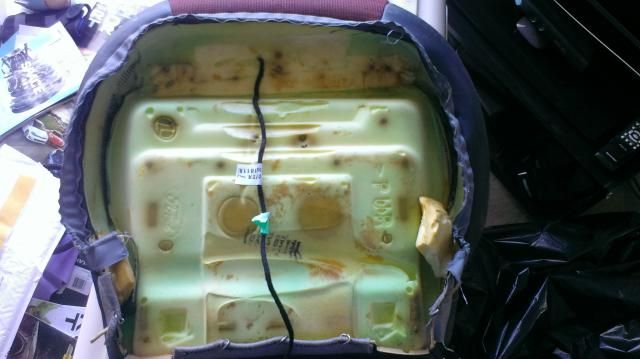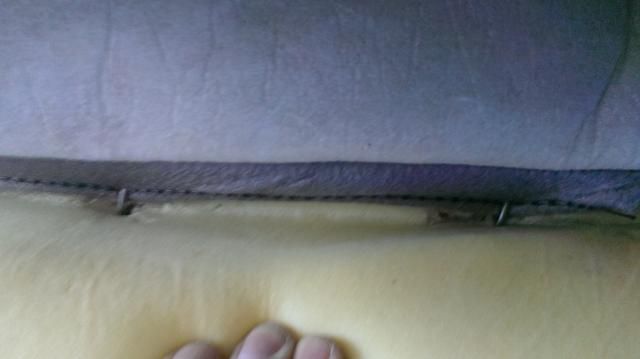 9. I left all the hog rings along the side, but removed the ones in the middle. my plan was to slide the new heating pad in under the seat cover.
10. my replacement pad was a little too wide in spot, due to hog ring placement, so I needed to trim it a bit to make it fit where the holes in the original pad were. you can cut this pad to fit, but be careful you don't cut the side wires the main bus bars as it were.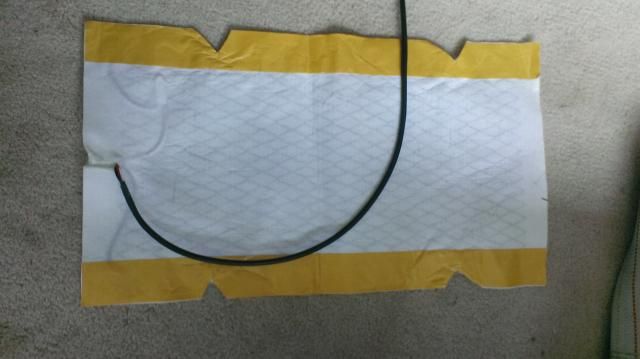 11. I also had to cut the edge of the fabric so that aim the wiring in the opposite direction so it would line up with the original hole in the cushion.
12. I slid the pad through, lined it up and I zip tied the centre attachement point. the heating pad does have some 2 sided tape on the edges, so I stuck it on at this point.
13. cut the new connector off, and splice the old connector on. make sure you have enough length.
14. stretch the seat cover back over. reuse the hog rings or zip tie.
15. put everything back together and enjoy your warm butt