First off let me say that I am not liable for any damage caused by your actions when following this procedure. By all means, you can follow these steps to Open your headlights but please read first then follow Step-by-Step.
Tools Needed.
Big work table/bench with a microfiber blanket. This is to prevent your lens from getting scratched up.
Open case and close:
Oven
Oven mittens
Silicon RTV (2 tubes)
Strap clamp for each light
2 clamps for each light
2 flat head screwdriver (both small tip, 1 long shank and 1 short shank)
Heat gun
painters tape
Cookie sheet to fit headlight on
Razor blade
Canned air (compressed air)
Microfiber cloth
Retrofit:
Stated above plus
(You can go to retrofitsource and order a Projector retrofit kit that comes with everything to go from Factory Halogen to Full HID projectors.)
Projectors of any Dual low/hi beam with install kit(to keep low/hi)
HID ballast
HID bulb
HID Relay harness kit.
Dremal (cutting wheel, cutting bit, and sander attachment)
T15 torx screw driver
T10 torx screw driver (remove chrome accent from lens)
Needle nose pliers (If applicable)
Phillips screw driver (if applicable)
A wall to aim the lights (other way to aim projectors, search on youtube)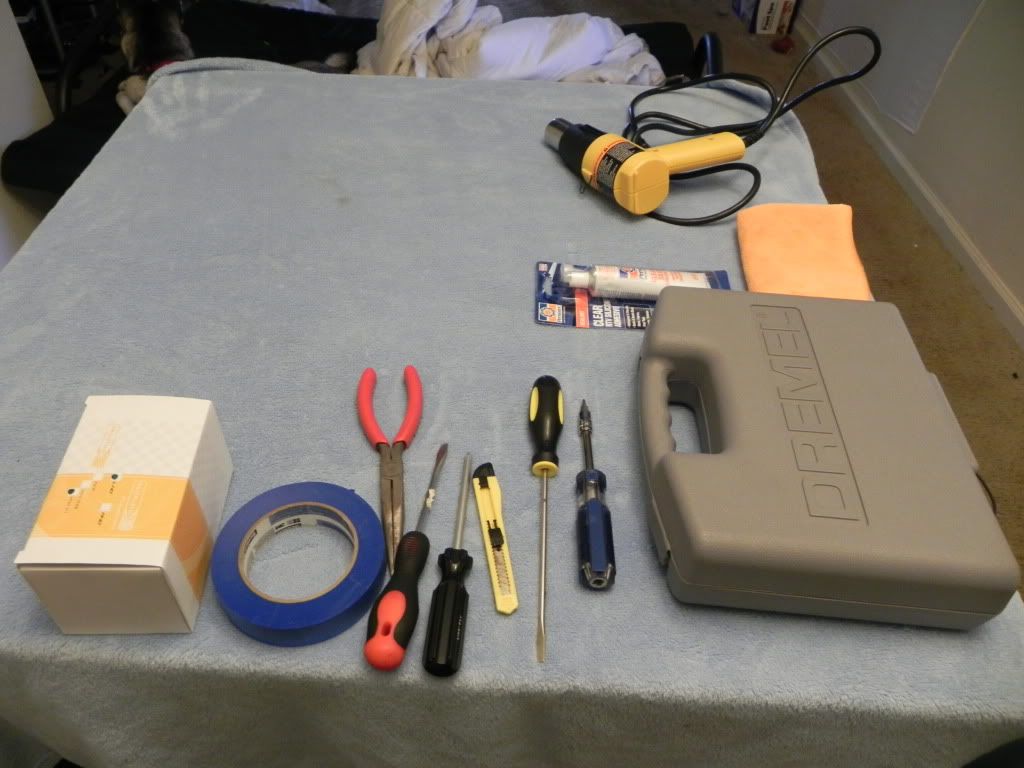 Here it starts:
Preheat the oven at 300 Degree
If you have purchased an extra set to work with skip the text in red
Lets begin with taking off the headlights
First begin by removing the front grille.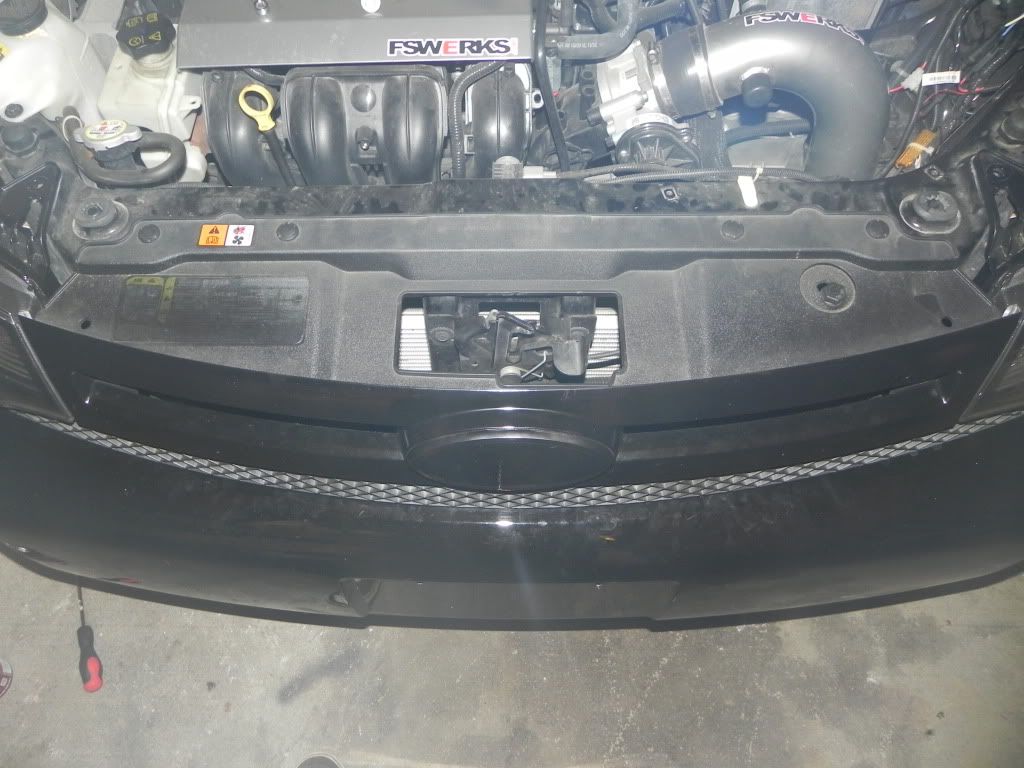 - There are four tabs you will have to remove on the shroud of the grille
- Pull up on the shroud to unlock the grille from the radiator support.
- On the front of the grille (mesh part) there are one on each side of the grille where there is a lip that sits behind the front bumper. Push down on the bumper while pulling out the grille.
Remove the 3 bolts that are bolted down for the headlight. 10MM
Remove all bulbs from the headlight and tape off any holes in the headlight assy with painters tape.
Once oven is heated to 300 degree take your cookie sheet and place your headlight on the sheet and place it in the oven for 20 minutes. MAKE SURE NO PLASTIC IS TOUCHING THE OVEN.
For the Non-retrofitters please skip the BLUE text as followed:
While your headlights are baking take your projectors and start prepping them.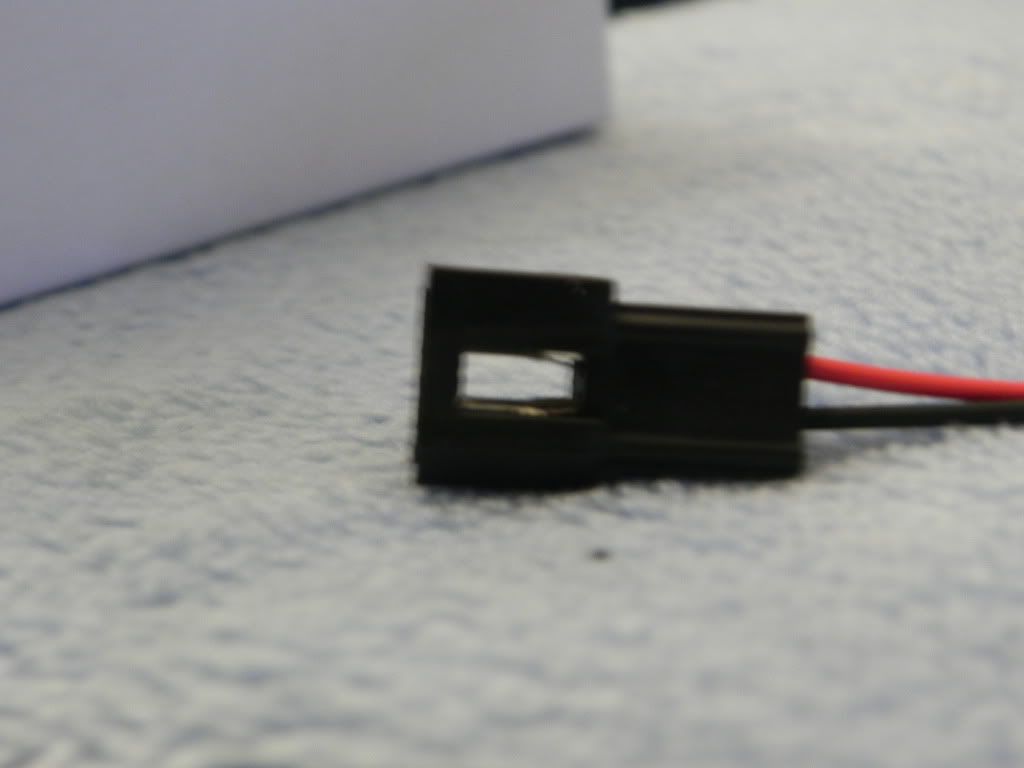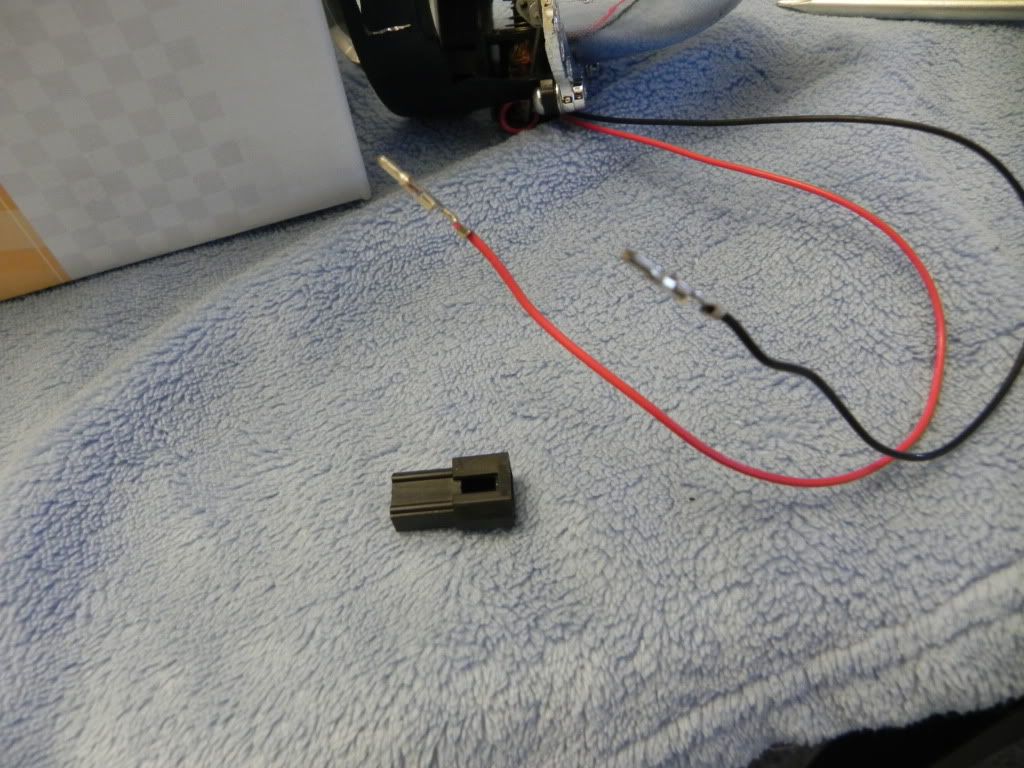 If you have Low/hi beam projectors take your solenoid wire and take out the pins from the plug. Keep them!!!! Dont lose it!!!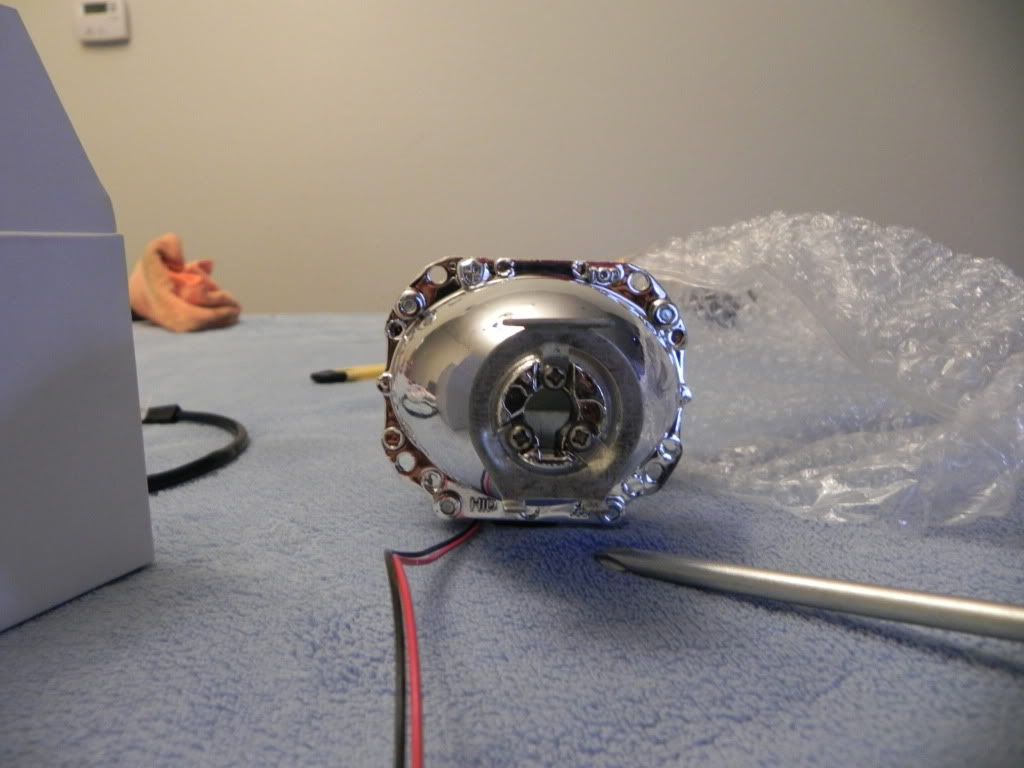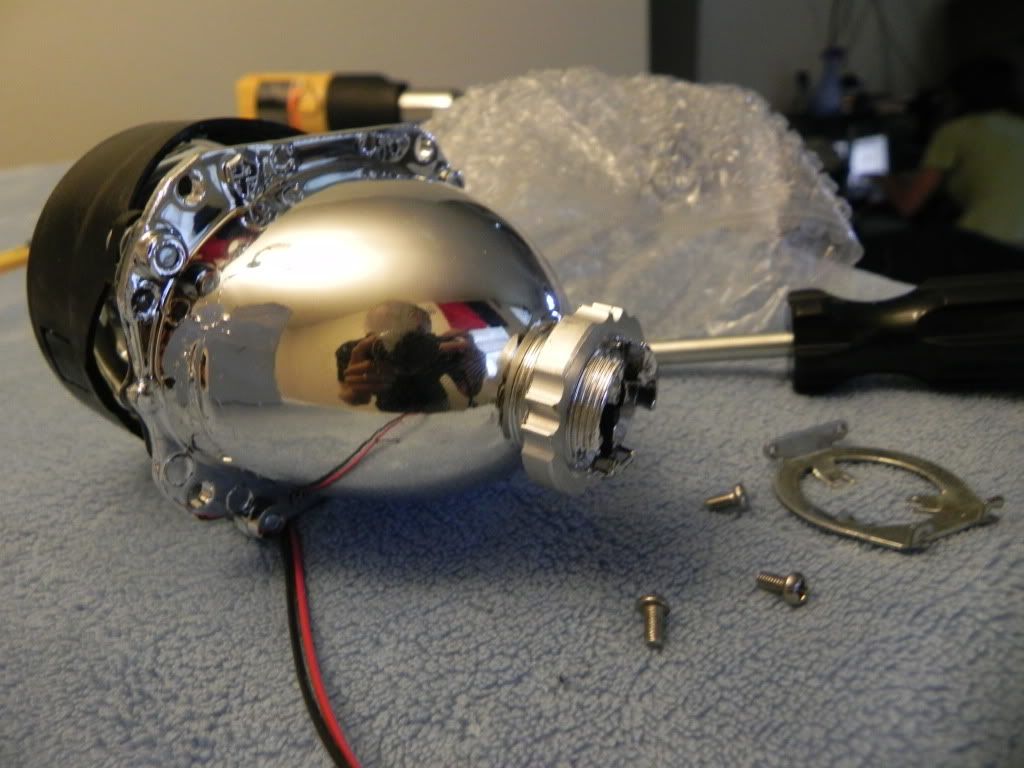 For morimoto Mini, take off the bulb holder by removing the 3 screws. Then remove the mounting screw.
Hopefully by now, you'll have both projectors done and your 20 minutes is up.
once the 20 minutes is up, take out your headlight with oven mittens and place it on your work table. (I would recommend doing one headlight and fully disassemble before placing second in the oven)
Next is take your razor blade and score between the case and the lens. I would score near the case side to prevent scratching your lens.
Take your flat head screw drivers and starting off with your short shank and start prying off the lens. Work in 2 inch increments beginning from the top. Once you can wedge the second flat head in start using the long shaft and use that to wedge off the lens.
If you notice it starts to get difficult to wedge off the lens take your heat gun and start heating up the glue also doing it in 2 inch increments. DO NOT PLACE YOUR HEADLIGHT BACK INTO THE OVEN, YOU WILL WARP YOUR REFLECTOR AS I DID. LUCKILY I HAD TWO SETS OF HEADLIGHTS
Once lens is removed, set aside on your work table.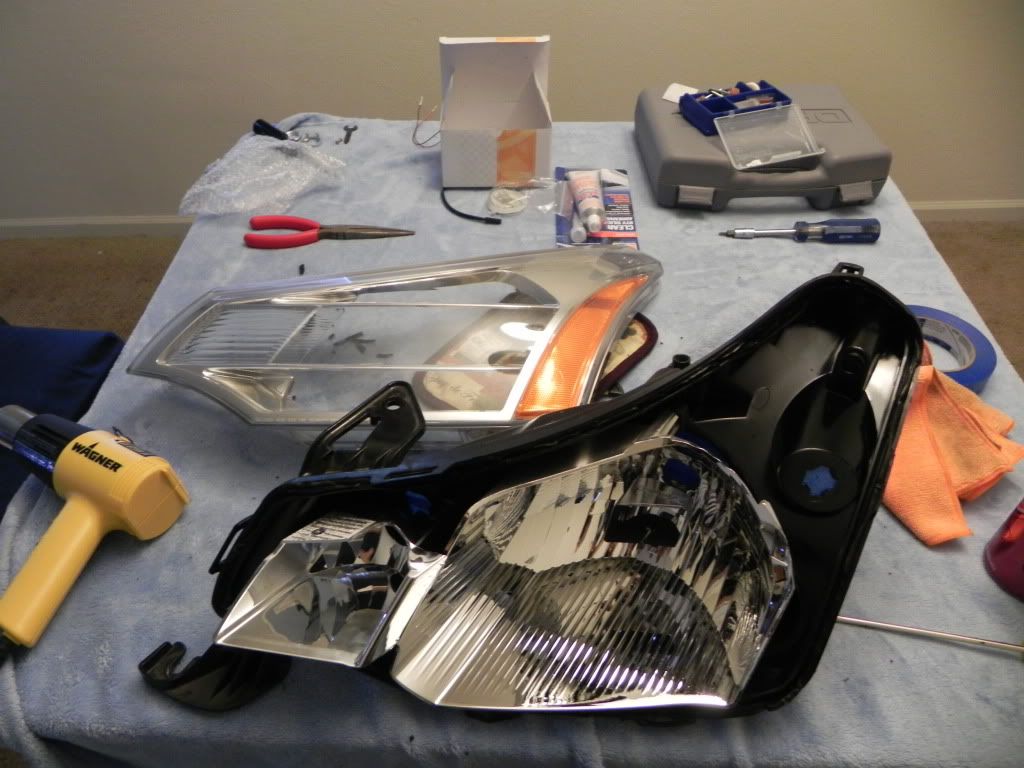 Once your finished you should end up like the above picture.
Start baking your second headlight.
While your baking your second light you can take your NOW opened headlight and start removing the black sealant from the housing. What i used to clean off all the sealant is using a heat gun and a flat tip screw driver. Heat up the glue and use your flat tip to scrap off the glue. Cleaner you get it, the better the seal will be.
Once 20 minutes is up, Do the same steps as above to remove lens and clean case.
remove painters tape from case.
For the non-retrofitters, do what you have to do with your lights and skip the following blue text.
Once you have both headlights disassembled and cleaned off follow the next few steps.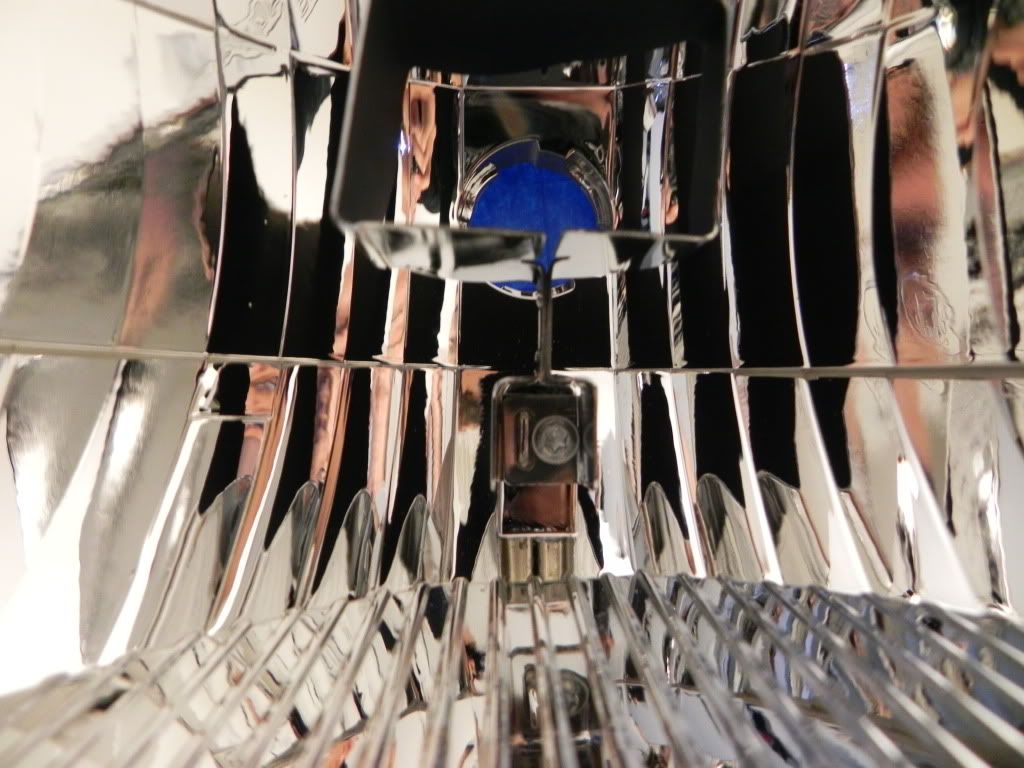 Remove the bulb reflector from the reflector housing by using a T15 torx screw driver.
take your dremal tool with cutting drill bit and Drill a hole RIGHT above the bulb reflector mount to allow the High beam solenoid wires to go through. I have no picture but you should be able to figure it out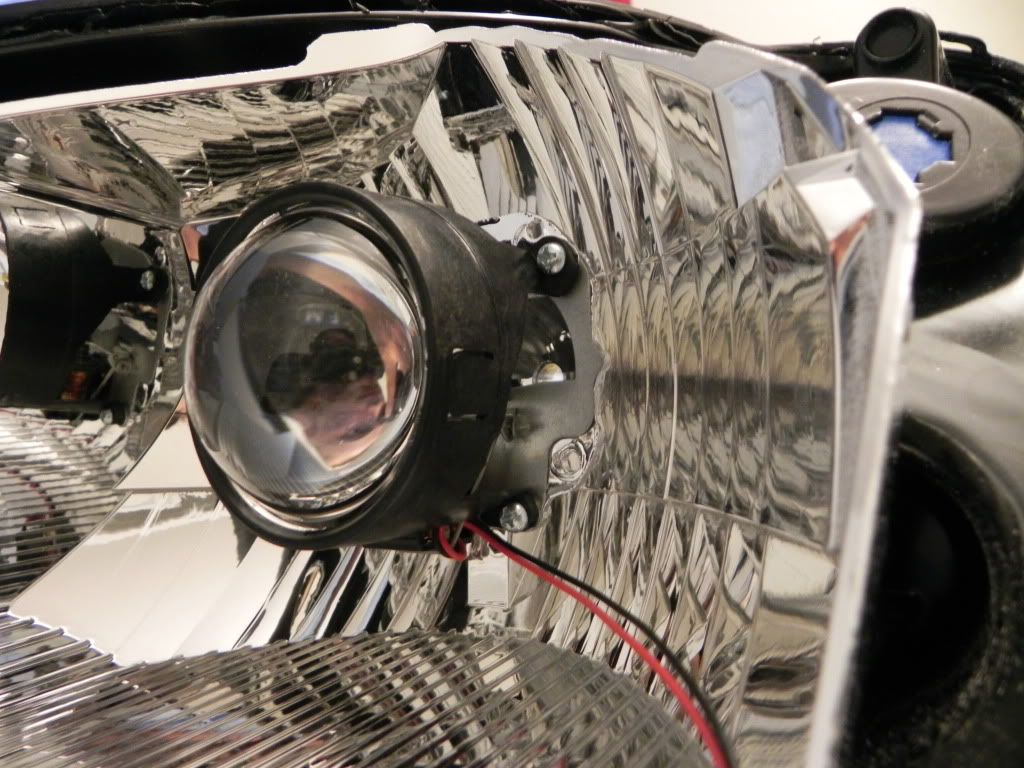 (Projector is actually mounted)
Take your stripped projector and place it in your reflector housing and screw it on and take note on how much you need to shave in the reflector bowl. What your looking for is the mounting screw is even or under the bulb holder screws to allow the bulb holder to sit flush on the rear of the projector.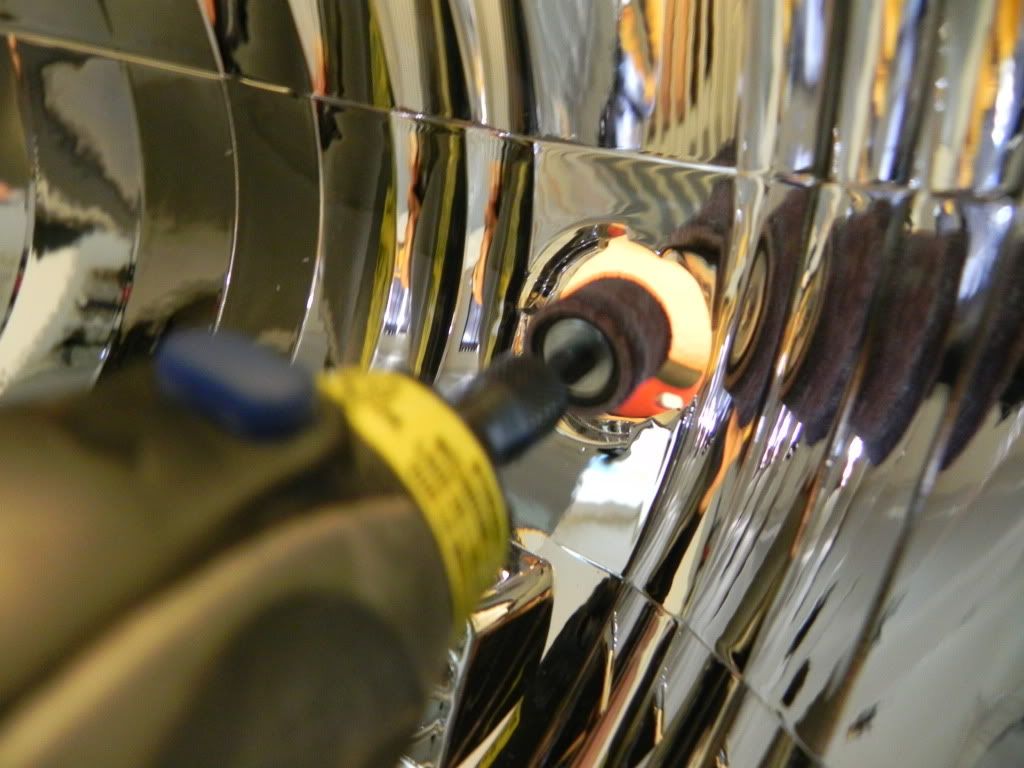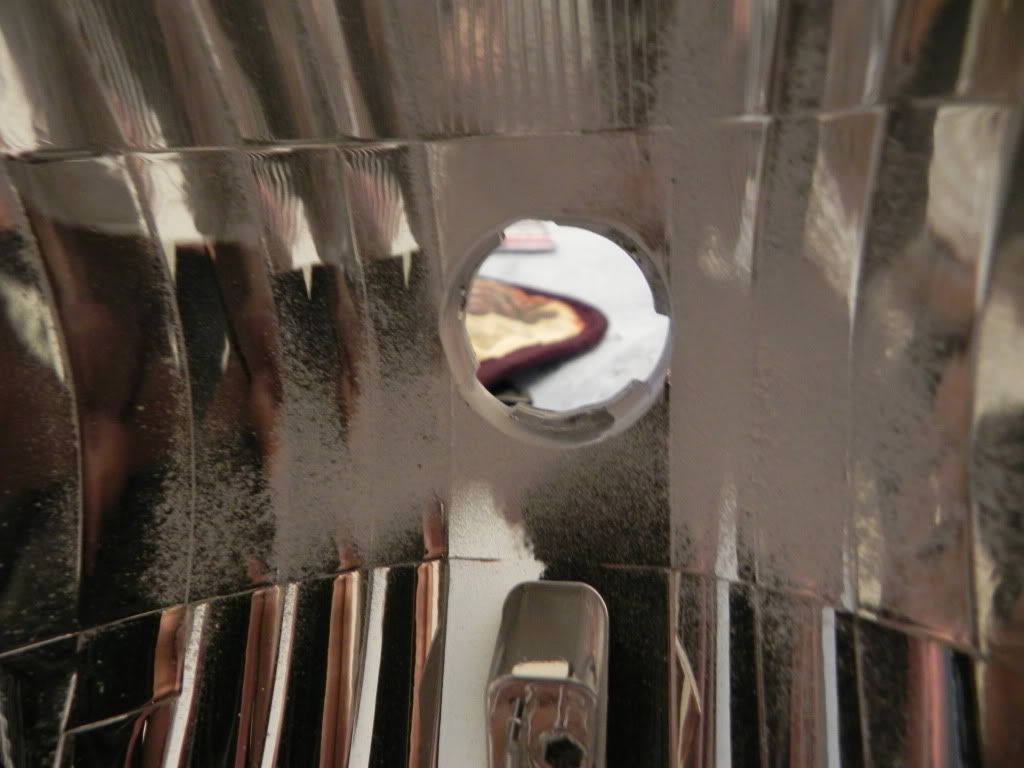 Take your dremal tool with the sanding adapter and start sanding away where you need to shave.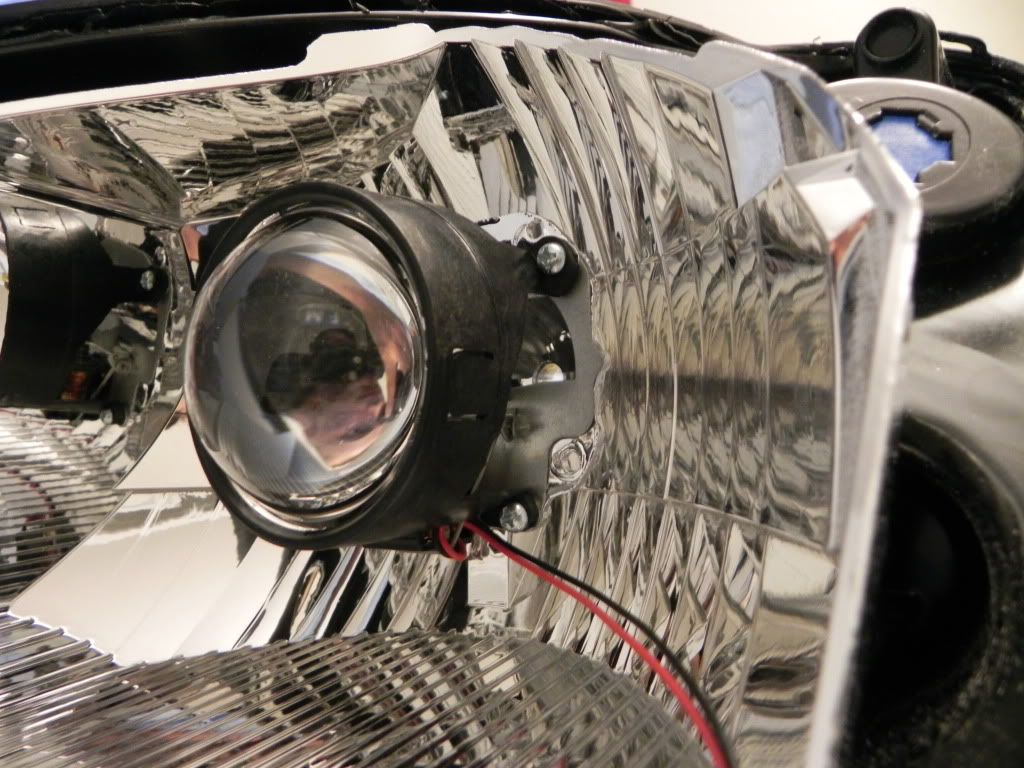 Once your finished with shaving, take your thin rubber gasket and place it on your projector shaft. insert your hi beam solenoid wire and feed it through the hole you made earlier. then insert your projector into the reflector housing and screw on your projector with the screw making sure it isnt very tight, but make sure its tight enough to allow you to rotate the projector with some force for next step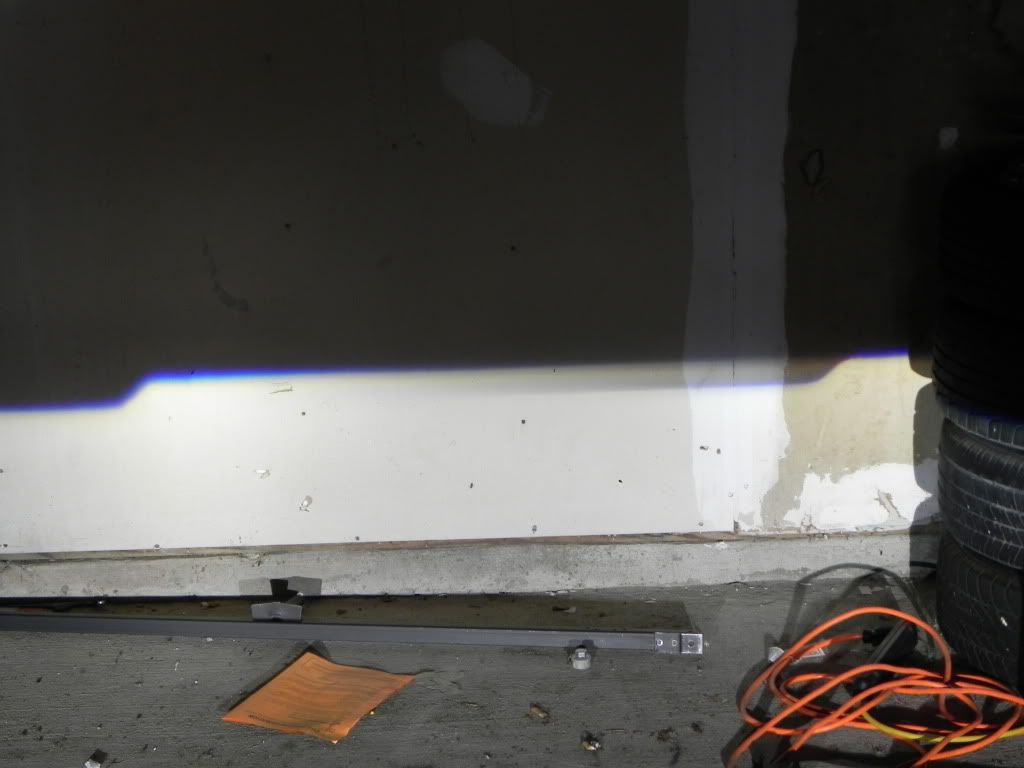 (Following step you must have your HID relay harness installed prior to this step)
Once you have both projectors installed, take your headlights and bolt it back onto the car. turn on the lights and adjust projectors according to picture.
Once done, remove your headlights from your vehicle, tighten the mounting screw on the back of the projector tightly and place on work table. If you suspect you rotated the projector, reinstall on vehicle and recheck your aiming.
Next is to take your chrome accent from your lens and remove it wit a T10 torx screwdriver
Take your dremal tool with cutting wheel and remove the two bars from the accent as pictured above. You will also need the sanding adapter to smooth off the rough edges of the accent. replace accent back on lens.
Install your projector shrouds onto your projectors. Some may snap onto your projectors and some may need Rtv to put on. Do what you have to do. Also some shrouds may take modifications to fit. My shrouds fit perfectly with no cutting.
After all above is done and completed now your ready to start reassemble your headlights.
Prepare yourself with RTV, 2 strap clamps, and 4 clamps.
With your microfiber cloth, wipe off any fingerprints, smudges, or whatever you got on your reflector bowls VERY clean.
Take your Canned air and clean out any dust particles, debris, and any other before you seal your headlights.
Start off with placing a 1/4" bead around the headlight. There are parts of the case where the bead will need to be doubled.
Take your lens and replace it the opposite way you took it off. Start off on the bottom and work your way up.
Once you have the lens fully on, take your strap clamp and place it in the middle of the light and tighten it down.
Take the other two clamps and place one on each end of the light.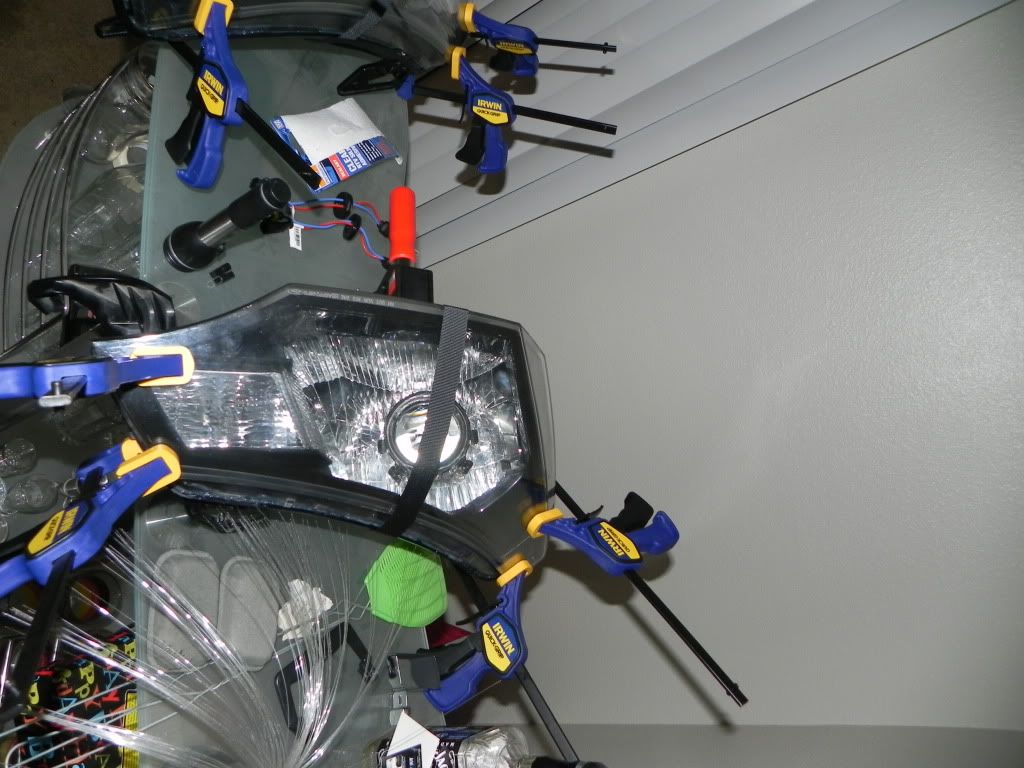 you should end up with something like this. (my kit came with 4 clamps in each package so i used 4 on each light.
Let it cure for ATLEAST 24 hours before removing clamps. I also used rtv to seal around the projector screw mount to prevent any water leakage. Make sure you dont get any rtv on the bulb holder screw holes.
NON retro fit skip blue text:
For retro fit:
Once cured, take your bulb mount and reinstall it with the three screws. Insert your HID bulb with the bulb clip.
Now on the OEM rubber cover, you will need to cut a very tiny slit to allow the hi beam solenoid wires to run through.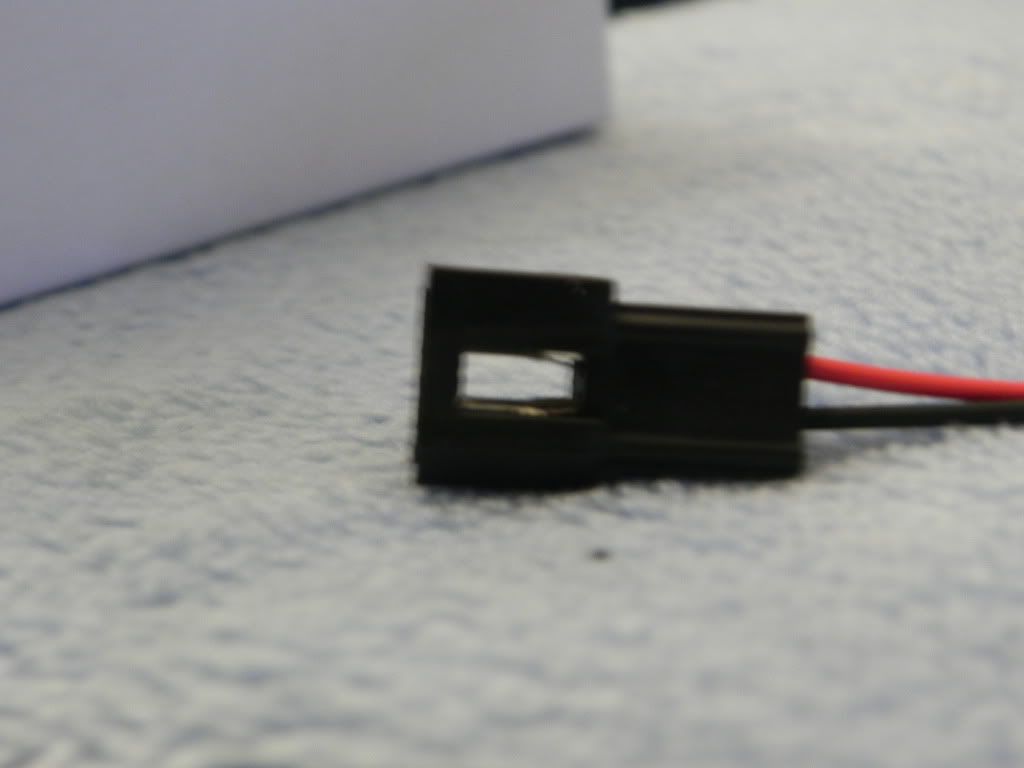 Once that is done, install the OEM rubber cover back onto the case. Reinstall the pins for the Hi beam solenoid back into the plug.
reinstall all bulbs for your headlights.
Reinstall both headlamps to your car and you should end up like this:
to quickly aim the horizontal:
Park car on a flat surface 25' away from a wall. Measure from the ground up to the center of the headlight assembly. Should be 25". On the wall, subtract 2" from your measurement and mark on your wall. With a phillips screwdriver, on the top of the assembly, adjust accordingly. (Look in your owners manual to figure out how to adjust it if you cant understand this)
Non retrofit:
Remove painters tape.
Reinstall bulbs into casing.
Reinstall headlights to vehicle.
This concludes my How-to.
Any questions, concerns, or gripes please let me know!