Discussion Starter
·
#1
·
I took mine off to clean them, there was a post i read some time back and some one took the coil packs apart and used dialectric grease after he cleaned them up.
Now that i have them out i dont quite understand how they work. I know how an older coil works on an engine with a distributor.
These coil packs im not quite sure about. I see a 2 pin plug which i think is + and -? or is it + and a signal? or 2 alternating + leads?
The part i question is the sleve on the tab that has the bolt running threw it. The color of it makes me thing its used as a ground?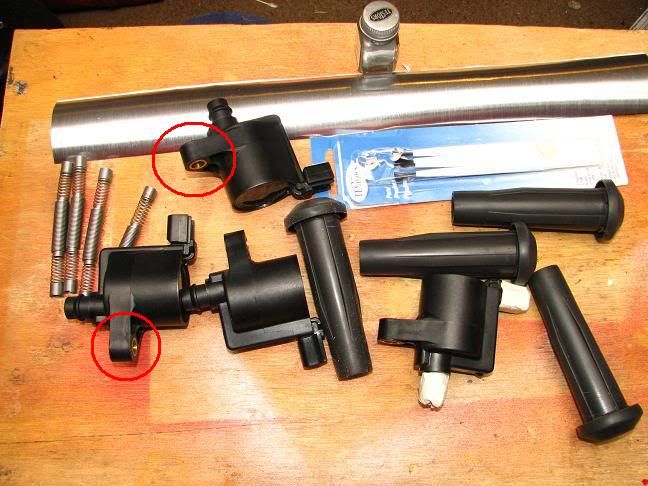 The bolts even look as if they are designed to ground. I just want to make sure i get everything making good connections as they should be. If its just a spacer so the bolt isnt over tightened why use brass? or copper and not use a cheap cast sleve?