I found this on E bay , Silver Metallic radio Bezel and I have to say that I like it a lot more than the Chrome overlay on mine. And I've never seen a Focus with the Silver pieces in it .
At least this gives it a factory look .
Opened last night and Ta Daaaaaa
This is my original Black with the Steeda Chrome Dash kit and when I got my dvd player .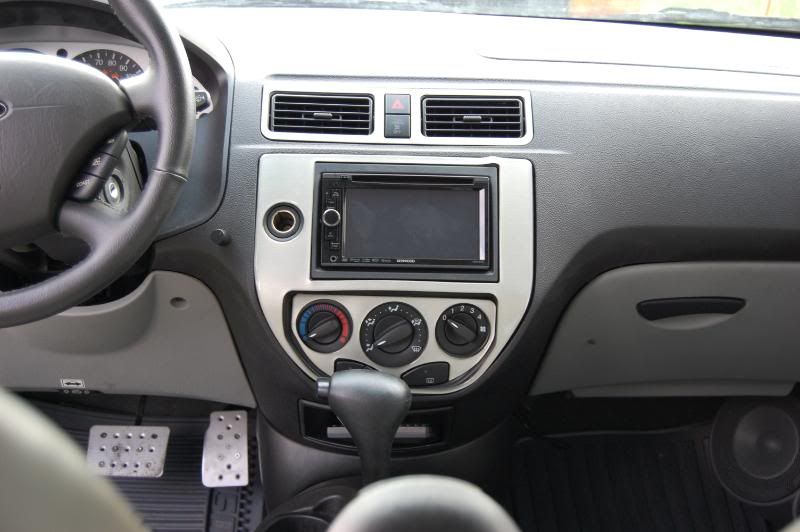 And the new Radio Bezel and dvd player .