UPDATED! Help me decide.
Im gonna get my kit painted Mon. This is my dilema, well not a dilema, but whatever.
I was planning to Paint my rear lip color match, and my side skirts in rear color match up to where it rolls under. I was gonna roll the green under along with the line of the skirt and leave it black from there up and leave the front dam black as well.
But I've had a lot of people tell me to leave it black, it looks good that way. Or I could paint it all color match, wich I don't think I want to do. But lets see what you all think.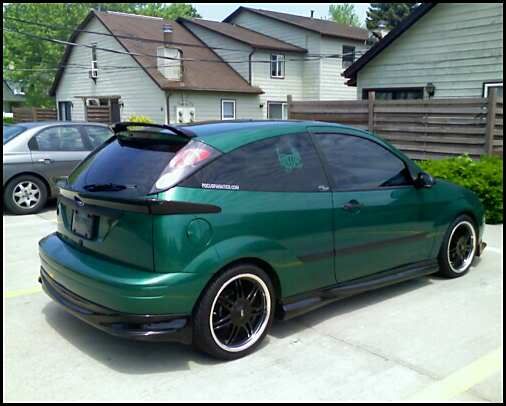 Vote, and give me feed back, thanx my fellow addicts, enthusiasts, lovers and freaks. I appreciate as always.