You just need to look at some pictures of the Steeda SRI. It could be duplicated easily enough using common pieces of sheet metal, plastic, foam, or rubber.
It has it's major intake area toward the front of the car.....the intake air comes upward from down below in front of the transmission.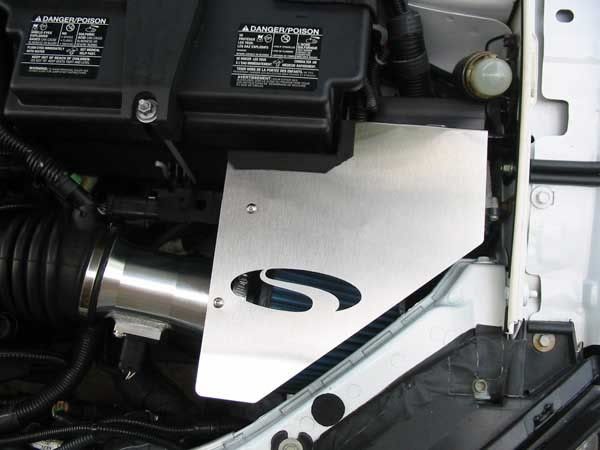 Just keep looking if you have the earlier Focus....