Discussion Starter
·
#1
·
I don't take credit for finding this. There was a recent thread on this problem.....and the owner did get towed, and the dealer never found the problem. The owner finally saw an electrical spark on the head.
It'll blow the engine control fuse, if the broken wire touches a ground. It's the capacitor located on the pass side top of the engine....here's a photo.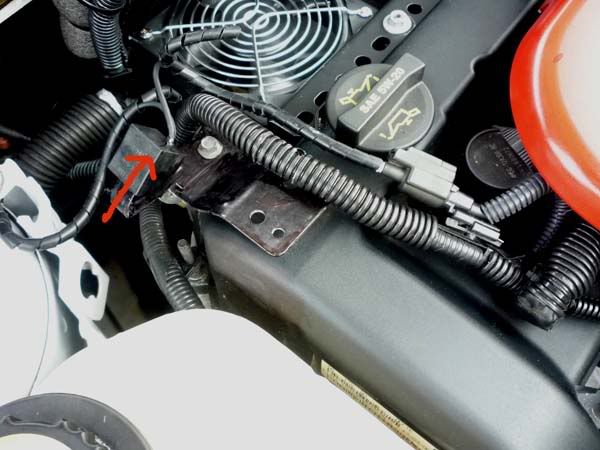 I had mine covered with some wire covering stuff, but I took it apart.....sure enough some insulation on the wire was broken, and bare wire was exposed. If this wire completely breaks, and the wire can move around enough to touch a ground......the fuse blows. Here's what mine looked like....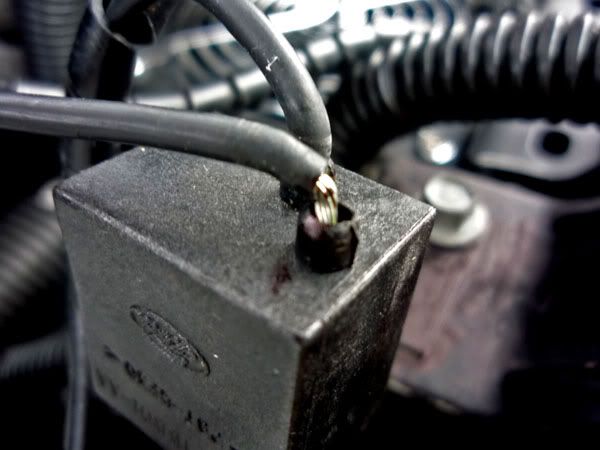 The fix....I covered the break with silicone adhesive, and zip-tied the two wires together to prevent excessive movement. When the silicone dries, I'll recover the wires with tape, and re-route the ground connection for a more gentle curve. These wires will always have some movement. You need to check them out...before you get towed. [
!]