Discussion Starter
·
#1
·
Hi Gang,
Problem #1 - Fuel Pressure Gauge
I screwed up - I bought this: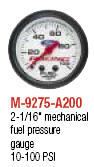 What I should have bought was an electronic version but I can't seem to locate one - any thoughts?
Problem #2 - Water Temp and Oil Pressure - Where/How to connect?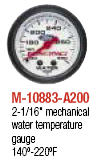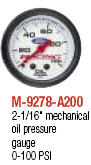 What additional parts do I need and where should I connect the Water and Oil Pressure Gauges?
Note: I searched the How-To guides and I found instructions for Oil Pressure for a Zetec (
http://www.myfordfocus.com/how-to/oilgauge.htm
) but nothing for Duratec 2.3L or for Water Temp.
Any or suggestions would be appreciated. Thanks.