FS turbo kit, turbo, chip, nitrous
all prices are before shipping.
roush turbo kit $2500
includes all you will need except tune and mafia.
converted to blowthrough with blow off valve.
will support about 300whp.
egt gauge installed and included.
only problem is downpipe needs to have 2 flanges rewelded (any exhaust shop can do this).
T3/TO4E 50 trim .63ar turbo with 360 thrust bearing and all ceramic coating. $600
Paid $880 plus shipping new from Full-Race.com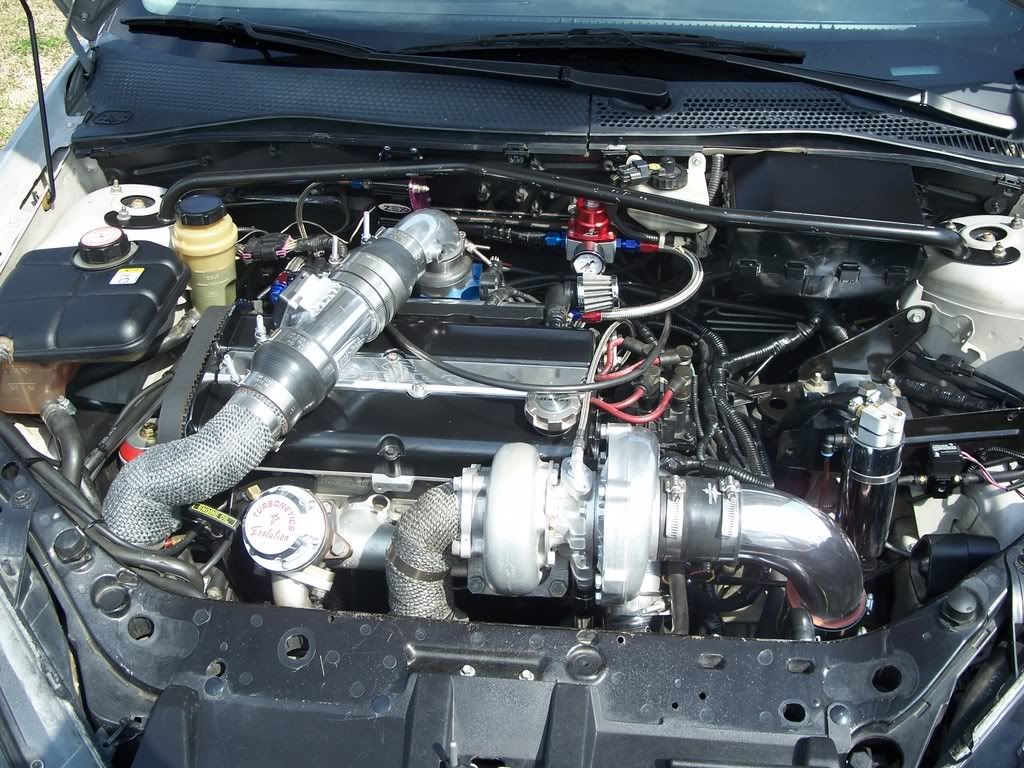 i can also sell every thing that will be required to run this on the roush kit. just let me know if you are interested in this.
SCT chip. needs a tune on it for your car (contact Tom) $100
ZEX wet nitrous kit. never sprayed it. $300
needs one $25 line
Motorcraft O2 sensor. brand new, never opened. $50
i also have some srt4 parts such as an agp manifold, wg, block off plate, & bov for sale if any one else has an srt4.
more pics on request.
pm me if interested.
thanks [thumb]
tim