Discussion Starter
•
#1
•
Ok, bear with me guys as this is my first write-up. I am probably going to have this in the wrong place and have a few sentences that make no since, so critics welcome.
I am going to attempt to explain how I put factory issued fog lights into my non fog car.
Step one: Get the fogs
I went to the local pick-a-part and pulled the lights, lower grille, and headlight switch. I realized later that i also needed a solenoid switch as well, so grab that too when you go.
Step two: Out with the old
There are two small black pseudo-nuts holding the lower grille in place and several pinch clips. Remove the two nuts and pinch the top and bottom of the grille towards each other and pull toward the engine.
Step three: On to the inside
In order to get the headlight switch out, you will first have to remove the kick panel below the steering wheel.
It will be held in place by four 8MM bolts. The top two don't come all the way out, however the bottom two do.
Behind that you will see a smaller panel around the light switch itself. It kind of looks like this:
There is one 7MM bolt holding it in place. Just take out the bolt and give it a little tug.
Then you see this:
Three Philips screws and you are home free.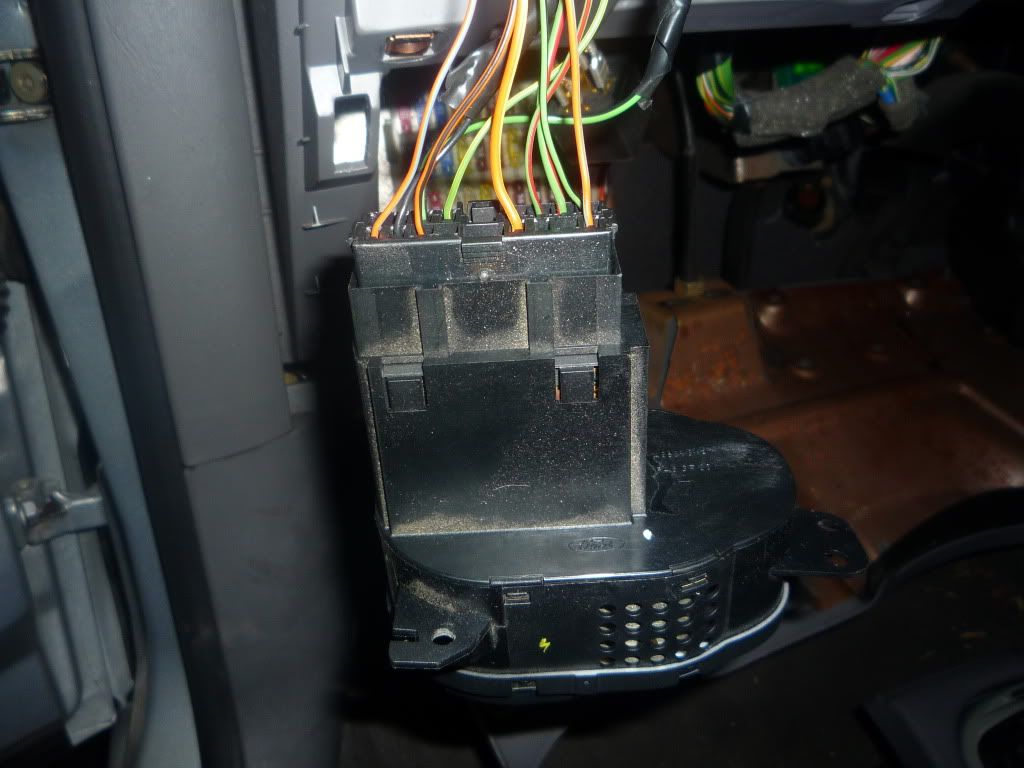 Step four: The wiring
This will become very important;
I used this and took the 12 volt constant as the power source for my lights. Its 20 amp fused and has almost no draw on it even when high-beams are on. I then took the fog light output and used it to trigger the solenoid. I grounded it to the ground pin on the switch.
Not pretty, but effective and hidden.
I then ran a wire out through a hole in the door jamb, over the fender and out from under vent in front of the wipers.
Now I wired the fog light plug's green wire to my new switch, and black one to the closest ground.
Step five: The installation
Plug the new switch, with the fog position on it, into the same wiring harness the old one was on. Reverse the removal process and turn to the outside.
Reverse the removal process for installing the new fog light grille and plug in your lights.
In the end the only noticeable difference between this set-up and factory is the fact that these fogs will remain lit even if you switch on the brights.
Again, all comments are welcome. If you have and additions, suggestions or questions, I will be glad to answer them.
Thank you,
Edward Lane[ffrocks]