Discussion Starter
•
#1
•
I've been doing various things to my '06 ZX5 since I bought it a few months ago. And even though I've been reading threads here and actually read the manual.....I've been learning new stuff about this car all the time. Here's a few.
The tail lites on the hatch models come off easy enough. One screw is visible, and there's a wing nut accessible from the rear. It's big enough, but I was afraid I'd drop it behind the panel as I was unscrewing it. No worry....it's got a long collar that makes it almost impossible to lose it behind the trim panel. There is also a plastic pin that might get stuck...at the top edge. The lite assy pulls straight out.....as you're doing so rotate the assy slightly to keep from breaking the pin.
Heat for the rear passengers.....This is an SES model. I don't know if they're all like this. There are air channels that run under the center consul. They blow warm under the front seats at the rear passenger foot area. I usually stuff things under the seats....this could block the vent openings. Never knew about these things till I removed the center consul to install some wiring.....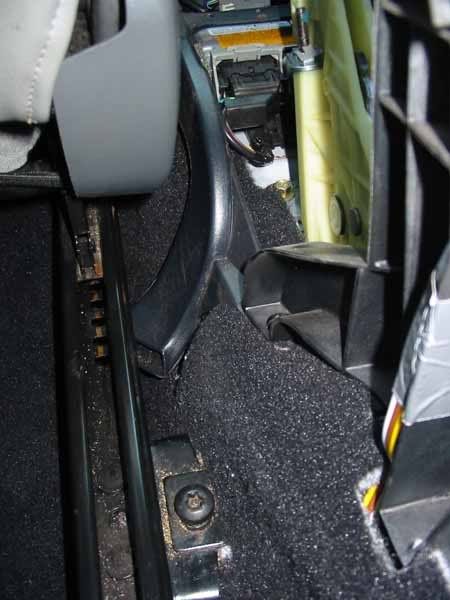 I'll post more of this sort of stuff if there's any interest in such a thread....