Discussion Starter
•
#1
•
I bought the car in April, and I am finally posting some pics of it. I believe I just put up the for sale ad in the Focus Xtreme section. I just got the windows tinted yesterday, so thats why the car looks dirty because I cant wash it or use the windows for 4 days. So I was mainly posting pics of the interior.
Mods-
-FSwerks CAI
-Stubby Antenna
-20% tinted windows
-Cat-back exhaust
-painted interior
-JVC headunit
-2 10 inch subs and amp in a "custom" built box. lol
Thats about it. The interior painting took alot of time because I kept adding on. Everything is either black with red specks, or red with black specs. Ive done alot to this car for having it since April. Ive had a few things break (CV axle, coil springs, reinforcement bracket in passenger door). I am hoping to get atleast some rims at Focus Fest this weekend! Besides rims, I am looking to do some cleaning up of the engine bay, and tinting some things. Anyways here is some pics:
Catback exhaust with chrome tip. $120
This is my subs and my amp and all of the wires is in the big black box. lol I put hinges on it so it can flip open. It looks alot better not having wires and my amp sliding around. Plus my bikes wont scratch my amp up anymore like this!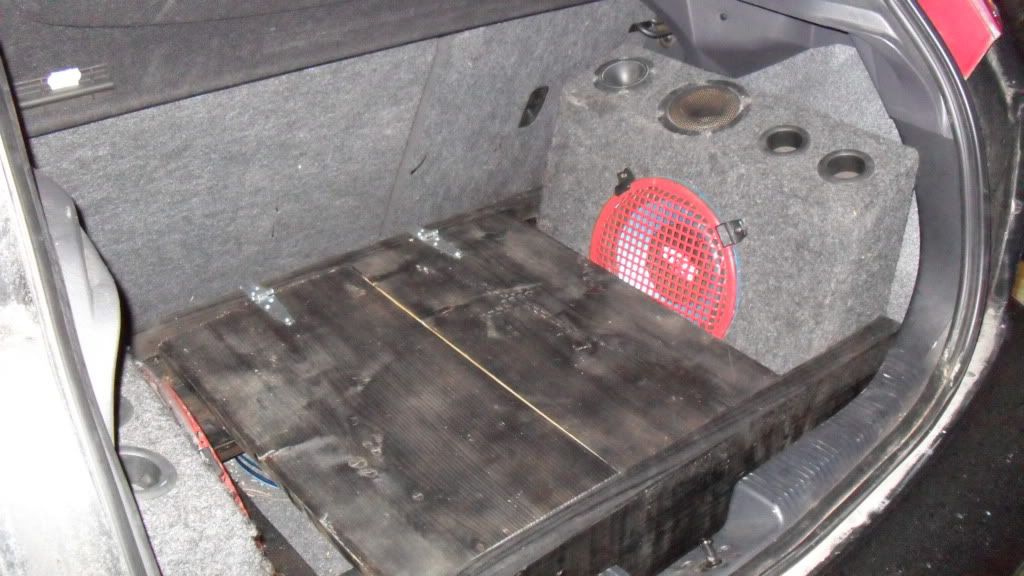 Backseat. Only thing different here is the previous owner put in the tweeters in the fabric on the wall.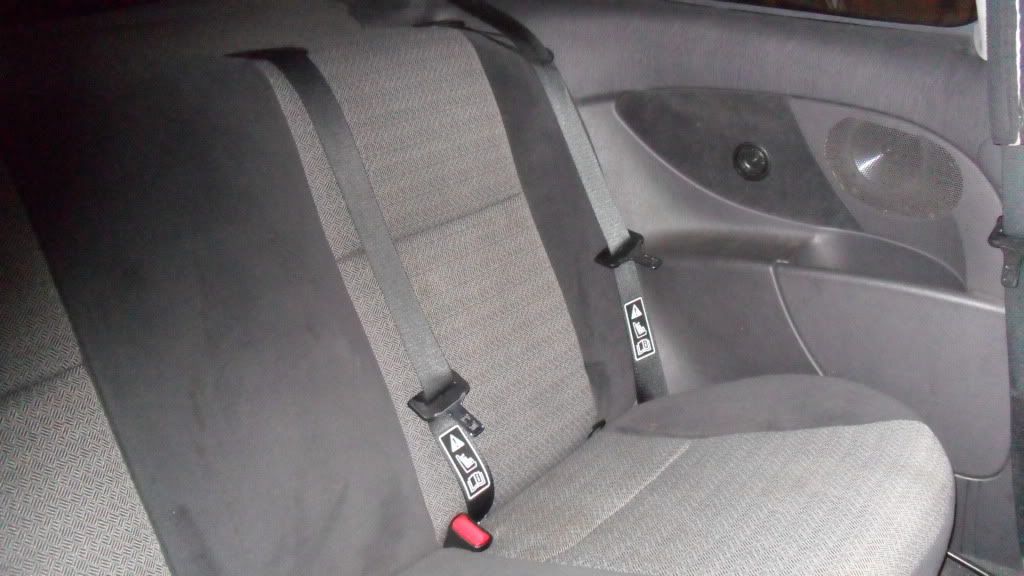 Interior.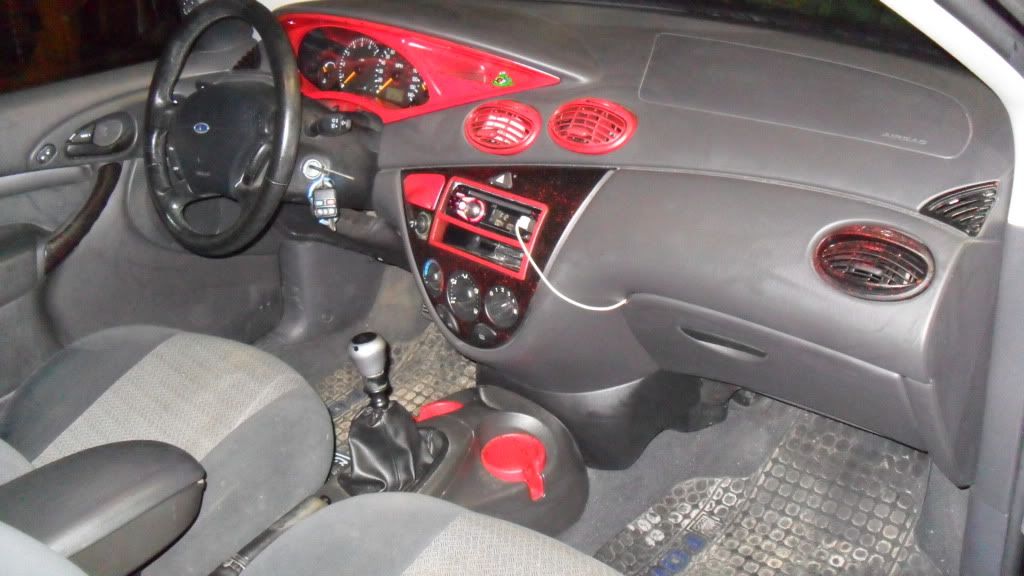 Closeup of interior.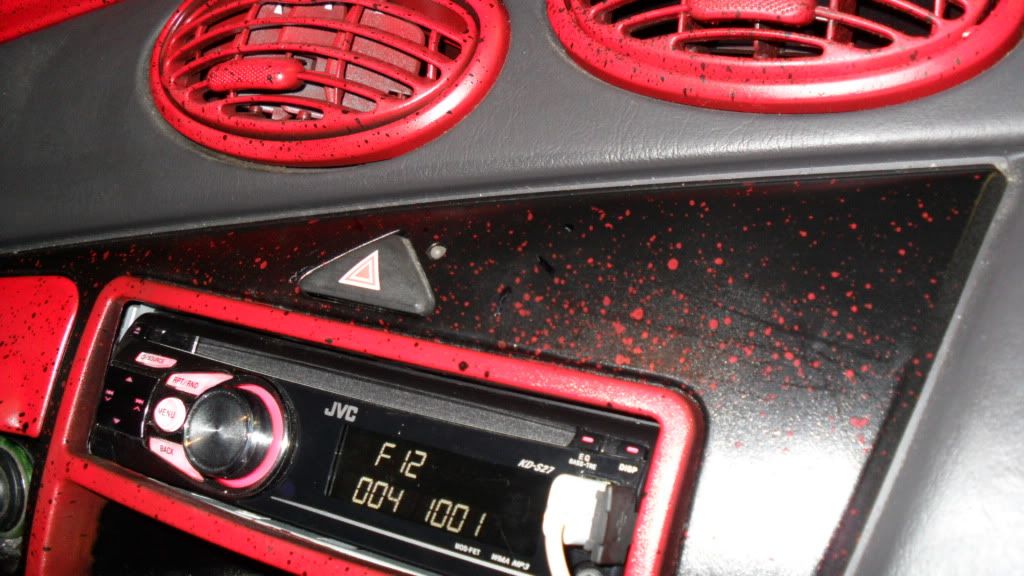 Engine bay-FSwerks CAI. Chrome strut mount nuts! haha
Front.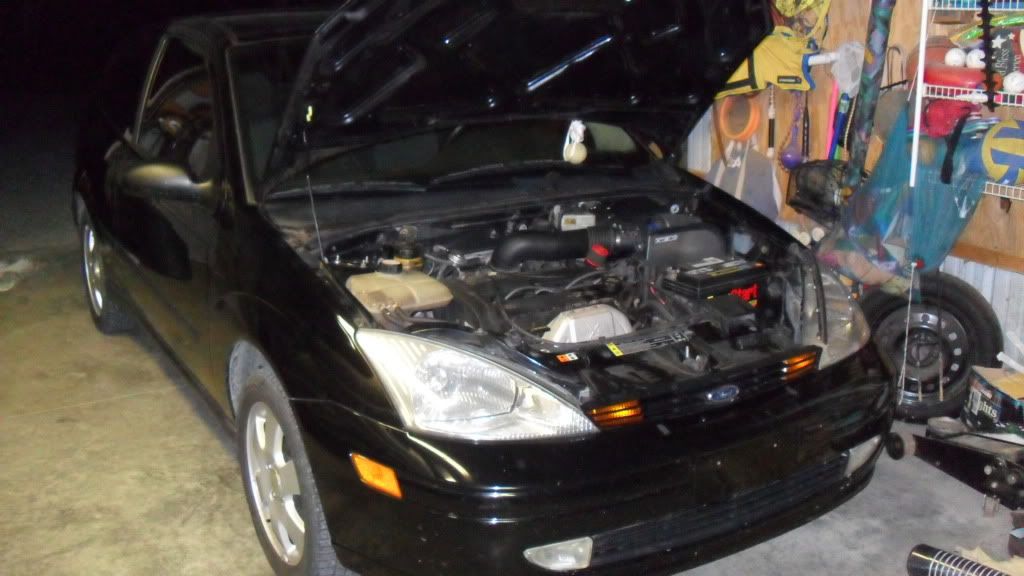 Side.