Discussion Starter
•
#1
•
Finally installed my SVT brake kit last weekend. Decided to clean everything up awhile and paint it while it was off the car. I got everything used off of Ebay for $385. I also bought a Russel stainless brake line kit and a Folia-Tec Calpier paint kit. Cleaned with wheel acid and a wire brush the taped off the sliders and rubber bits. The rotors i just machined and painted them with some high temp VHT caliper paint. So here are the results...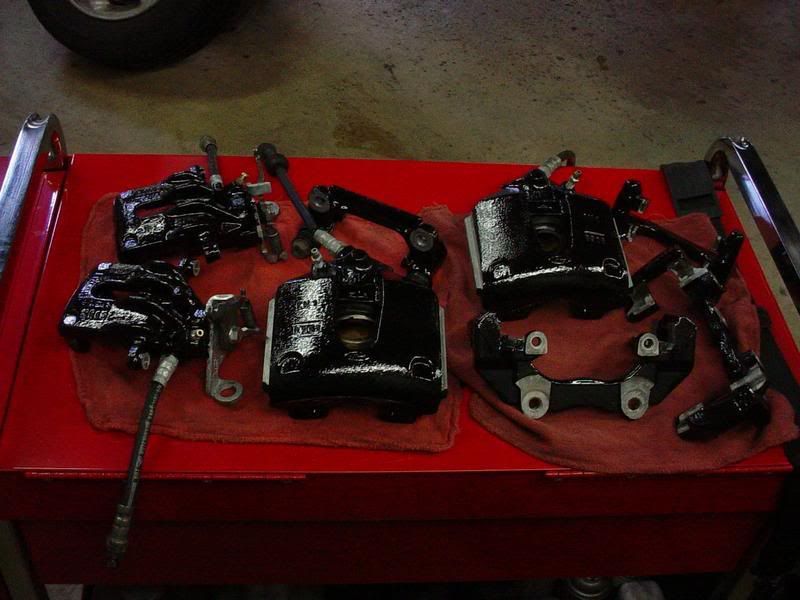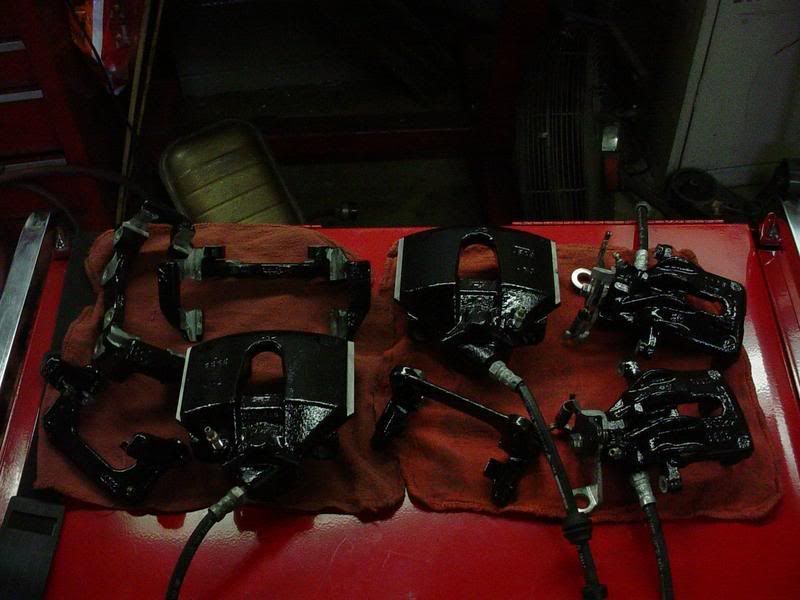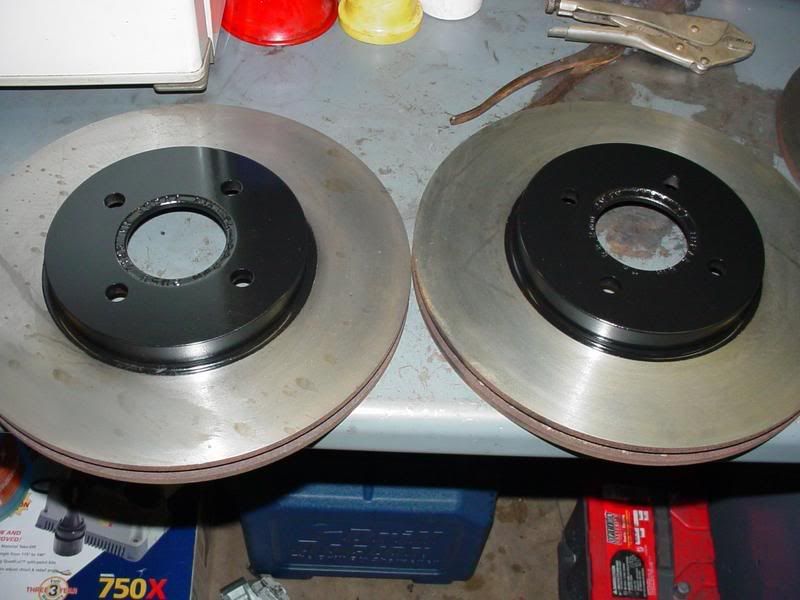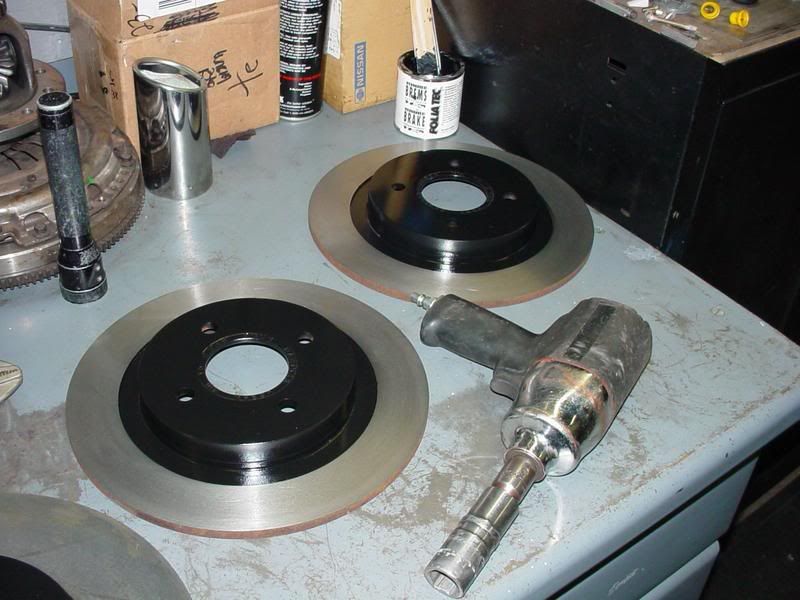 I think they turned out great. i have used the Floia-Tec caliper paint before and it still looks good after nearly five years.
Front
Before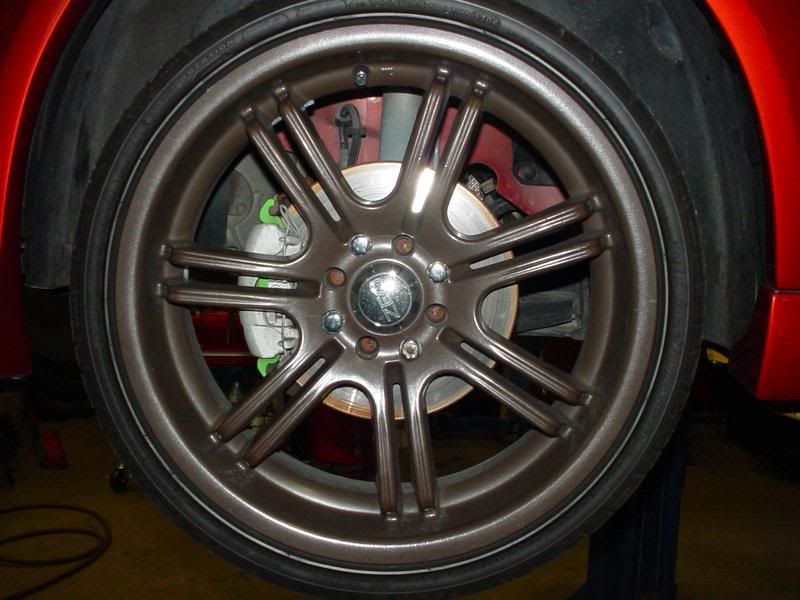 After
Rear
Before
After
And here are some other pics of the Russel steel braided lines and some pics without the wheels on.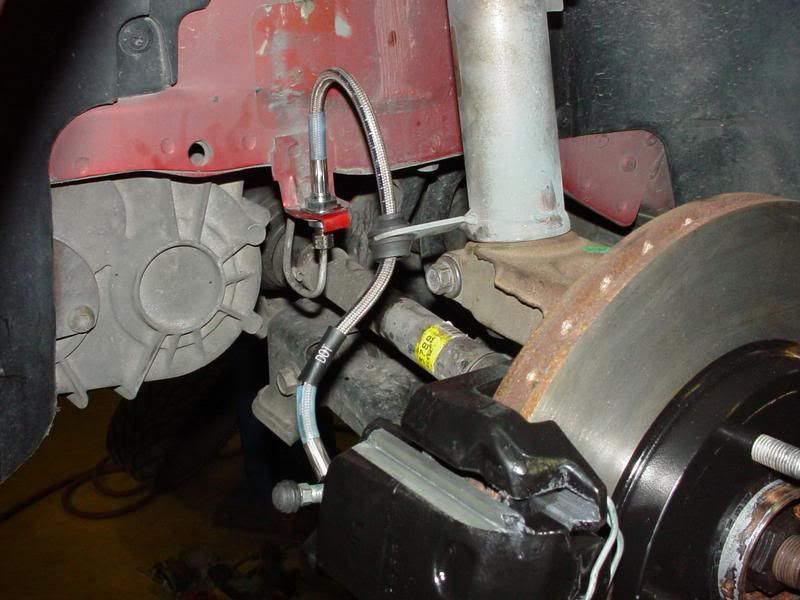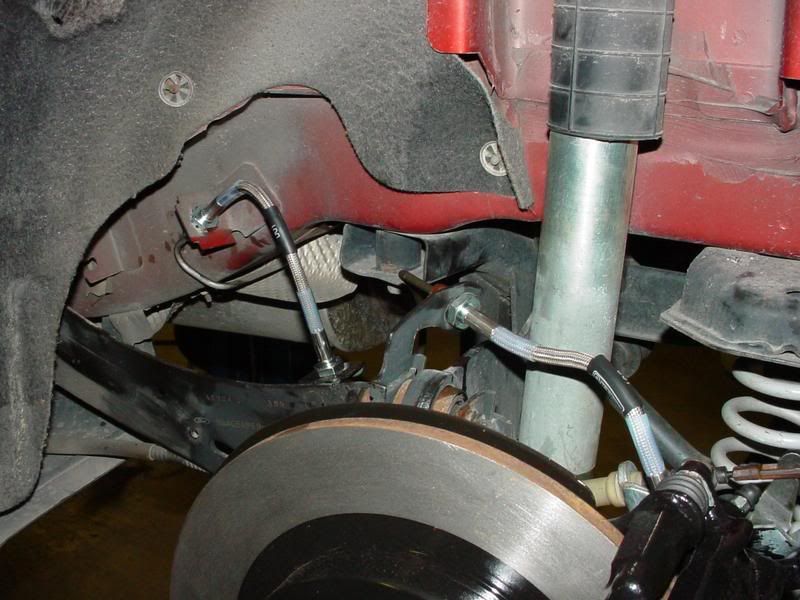 And a crappy pic of the whole car with the new brakes