Discussion Starter
•
#1
•
This (Part # M-6007-20T) +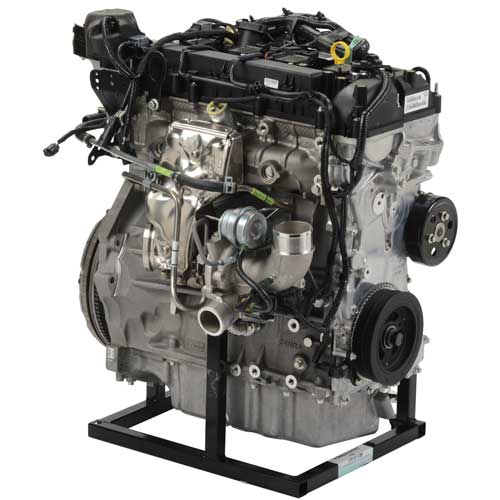 Control harness for the ecoboost crate engine (for custom vehicles Part #M-6017-20T)
Unique controls pack harness replaces stock body harness and is designed for custom built vehicle. Harness includes OBD-II diagnostic port to assist in vehicle calibration upload and problem diagnosis.
Includes PCM with Ford Racing performance calibration
Includes Electronic Throttle Control accelerator pedal, eliminating throttle cable routing problems
Includes power distribution module and oxygen sensor
Includes M-12405-20T Cold Spark Plug Set required for performance calibration
2.0L Ecoboost crate engine includes intercooler, air intake ducting and air cleaner assembly required to complete controls kit installation.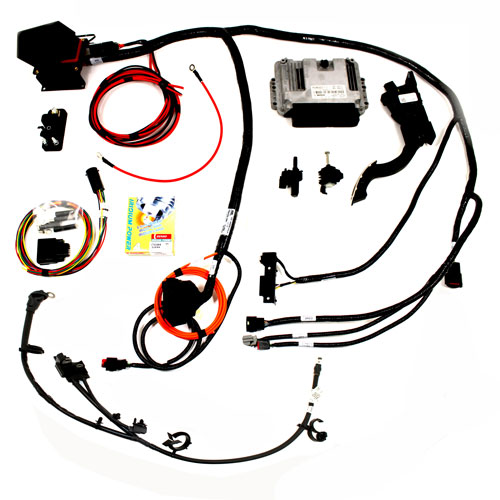 Come with
custom Ford Racing tune
When used with Engine Control Pack M-6017-20T and 93 octane unleaded fuel, torque is increased 90 lb. ft at 2800 RPM - with a significant increase up to 4200 RPM
Price is 5500$ (lowest price I could find) for the engine + 1500$ for the ECU kit (eBay)
http://www.rpmenginesvt.com/ford_engines/M-6007-20T.php
http://www.ebay.com/itm/Ford-Racing-Control-Pack-For-2-0L-EcoBoost-Engine-M-6017-20T-/191252941321
The difference is the Control harness is garanteed to make the ST engine work in a focus! (with some modification)
Bonus the MTX-75 is bolt-on!
EDIT: Also donor ST engine would work with the custom ford racing harness!
EDIT2: Sorry to burst your bubble guys but this is the closer we could get for now!