Discussion Starter
·
#1
·
The days are getting shorter, and the dark hours will be longer. Fight it with lighting mods. There are plenty of head-light threads, so I'll leave that aspect alone. Here are a few of the mods I've done involving lighting. I've got a way to go, but here's what I've got so far.....the night shots first.
Trunk lighting....two extra lights at the lower edges of the trunk pointing toward the front of the car.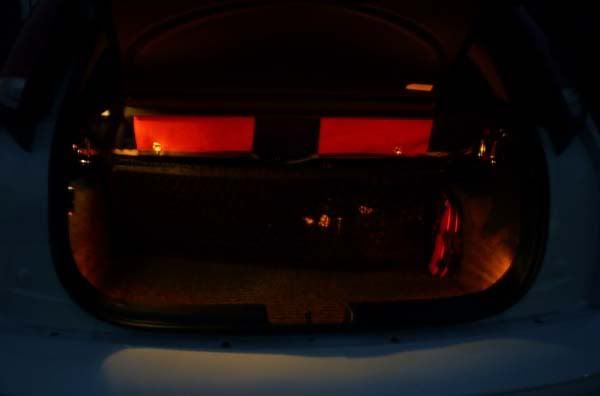 Reflectors at the top edge of the hatch....only visible when the hatch is open. The only lights that are on in this picture are the trunk lights. The top bright lights are the reflectors.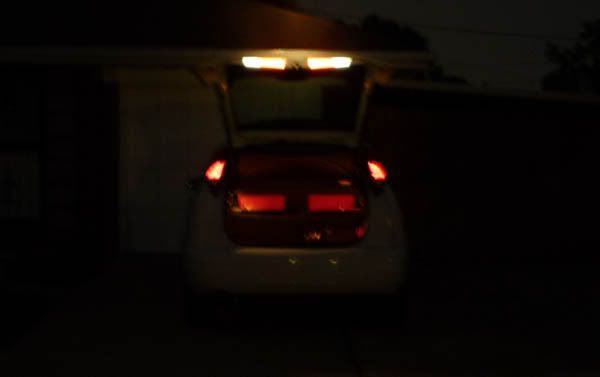 Reflectors on the four doors.....again only visible when the doors are open. This shot is a little blurry.....sorry.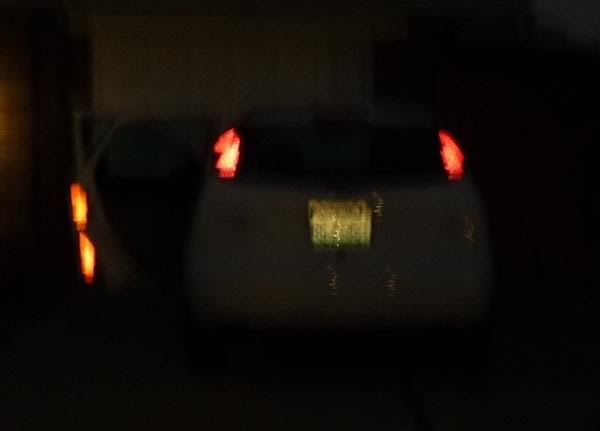 These reflectors greatly add to the visibility of the Focus, even with the lights off. Something of the sort should have been standard equipment.
Next up.....back-up warning system, trying to improve safety when backing at night. And a parking light off-delay system, that will leave the parking lights on for about 1-3minutes after you turn the lights off. This provides lighting all around the car when exiting at night. Working on the details....stay tuned.