Discussion Starter
•
#1
•
Downsizing the herd and as much as it pains me to do this I will be looking to sell the V6Mistake. Paid C$8500 and looking to get $6666 Canadian or $5000 US. No trades as I have too many cars right now.
List of upgrades for those not aware of the car:
Performance:
- 99 Ford Contour SVT 2.5L 6 Cylinder Engine/Transmission 200hp 170tq
- Aeromotive fuel pressure regulator
- Custom 3" T304 Stainless Steel Cold Air Intake System
- Custom Down pipe
- Vibrant Exhaust System with modified Turn down for shaved Exhaust notch
- Performance Mods By Schritt Performance And Fabrication
- SVT brake swap front and rear; Centric blank rotors, Hawk Ceramic pads, Russell SS lines, ATE Super blue
- SVT/03+ fuel pump
- Deka 15lbs batter
Suspension
- KW V1 coilovers
- SPC rear camber bolts
- Dominant Engineering Rear Toe and Camber arms
- Dominant Engineering front sway bar links
- LCR Race camber plates
- Eibach 25mm rear sway bar
- custom rear shock spacers
- 2.8° camber front, -3.9° rear
Wheels and Tires
17x8.5" 32et and 17x9.5" 40et (34et actual after 6mm spacers), 1.5" front lips with 6.5" barrels & 2" rear lips with 7" barrels,
powdercoated white with Conti-3's in 195/40/17 and 215/40/17
Exterior
- 98-01 front European bumper with shaved bumper signals
- 98-01 front European rubber lip
- Trend upper and lower grills
- European Glass fogs with 3000k HIDs
- 98-01 rear European bumper with smoothed bottom valance and shaved exhaust notch.
- Smoked European Tails
- Smoked UK rear bumper lights:
- European fenders with smoked markers
- ST170 headlights with 4300K HIDs
- European Chrome hatch strip
- R/S collection hatch wing
- 00 NA textured sideskirts
- European Folding mirrors (no writing on glass and convex mirrors on both sides)
Interior
- Mustang GT shift knob
- ZX3 Tuning Stainless Steel Door Sills
- 2001 Ford Cougar Instrument Cluster
- Edead-45 throughout the entire car
- Alpine 12" Type-R DVC sub
- Old School Alpine Deck
- Alpine MVR-F707 (sub)
- Alpine MVR-F303 (speakers)
- Polk Audi 5x7s
- Wiring by Scosche and Streetwirez
- Custom sub box and false floor
- Black suede headliner, painted A,B&C pillars and black sunvisors
-Overhead console and hard wired Homelink GDO
- SVT EAP Recaro seats and rear bench
Have already sold the roof rack if you happen to see one in the pictures.
Has a few minor issues that I am working on fixing in the next while. May just be the only V6 swapped Focus in Canada. Have a lot of pics but here are a few to check out...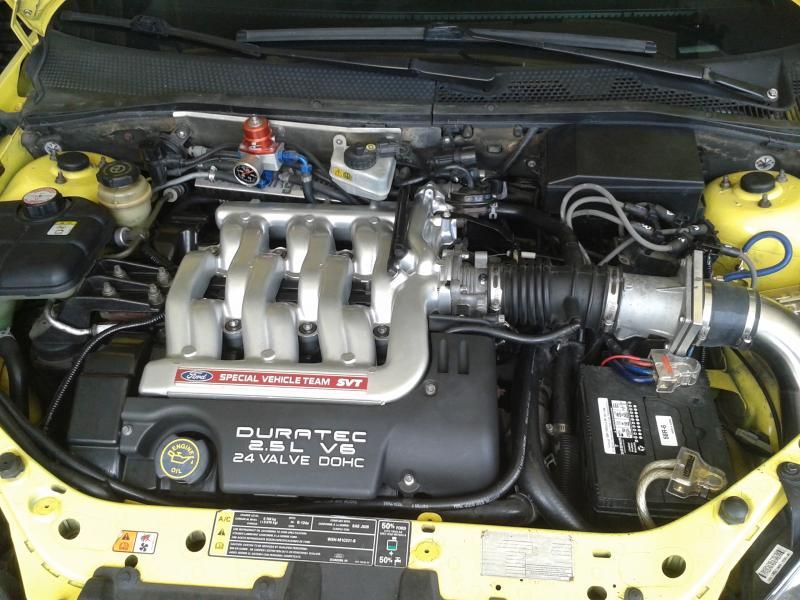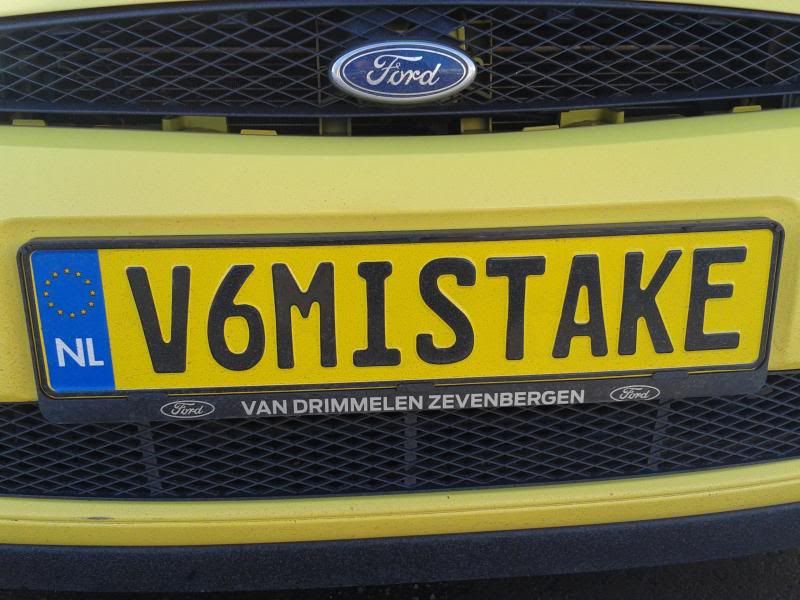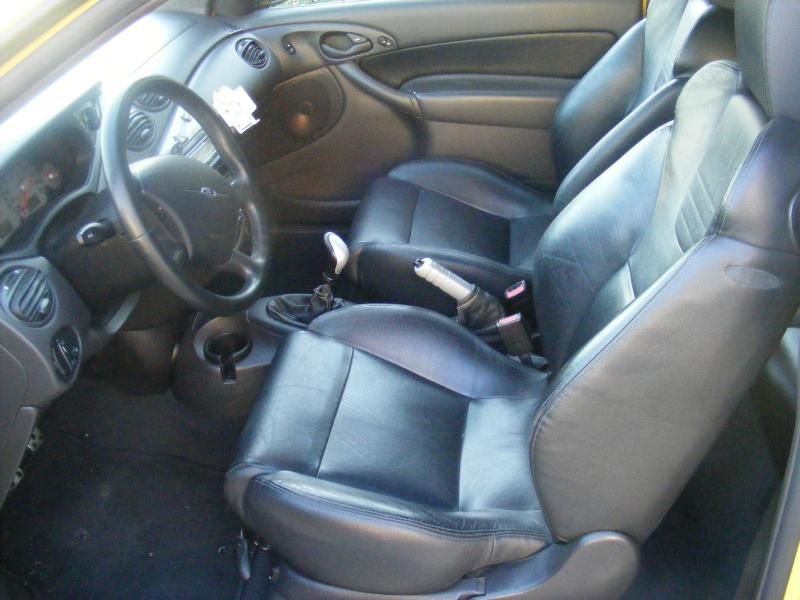 It is listed on the FB Classified page as well. Needs to go ASAP as I now have four cars!
It's a fly in and drive home car but it might beat on you if you are east coast people. Or put it on a stretcher and drag it home.
PM me here for more info/details.