Discussion Starter
·
#1
·
Sorry if there are 1000 threads on this topic but I could not find a thread that would help me with my specific product. Also I am quite new and don't know much when it comes to installing headlights etc. That's why I came to you guys. If you could help or direct me in the right direction that would be much appreciated.
PROBLEM: HID Lowbeams won't turn on + Low Beam Bulb Error Msg. Everything else works.
I recently purchased a pair of
headlights
from ebay w/led (parking lights not drl). They seem to be the same headlights that angelius974 has.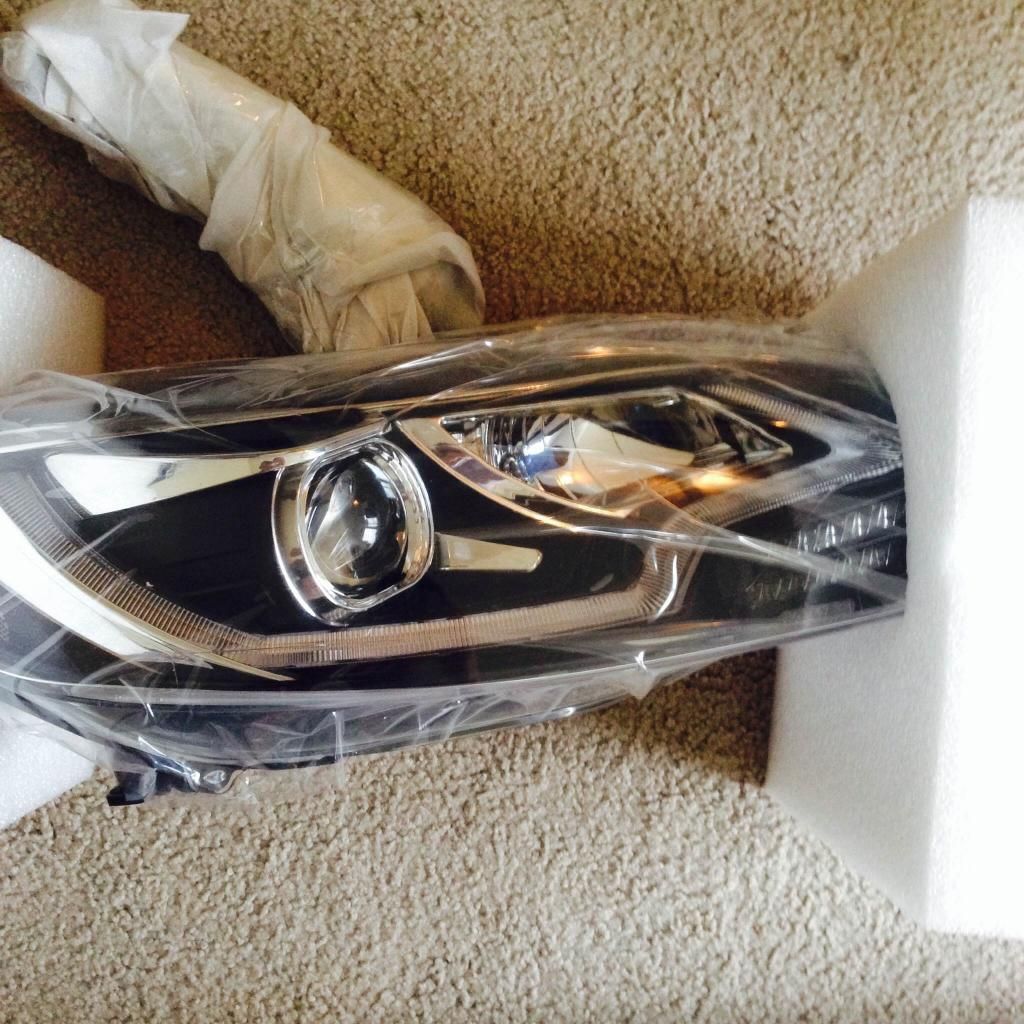 Here is what the wires and ballast look like:
It should be a 'D2H' HID Bulb 5000k [HID bifocal projector xenon kit ]
[Bulb]=[BlkBox?]=[Ballast]=[Error Warning Canceler]=[BlkBox?]=<
Additionally the kit came with these: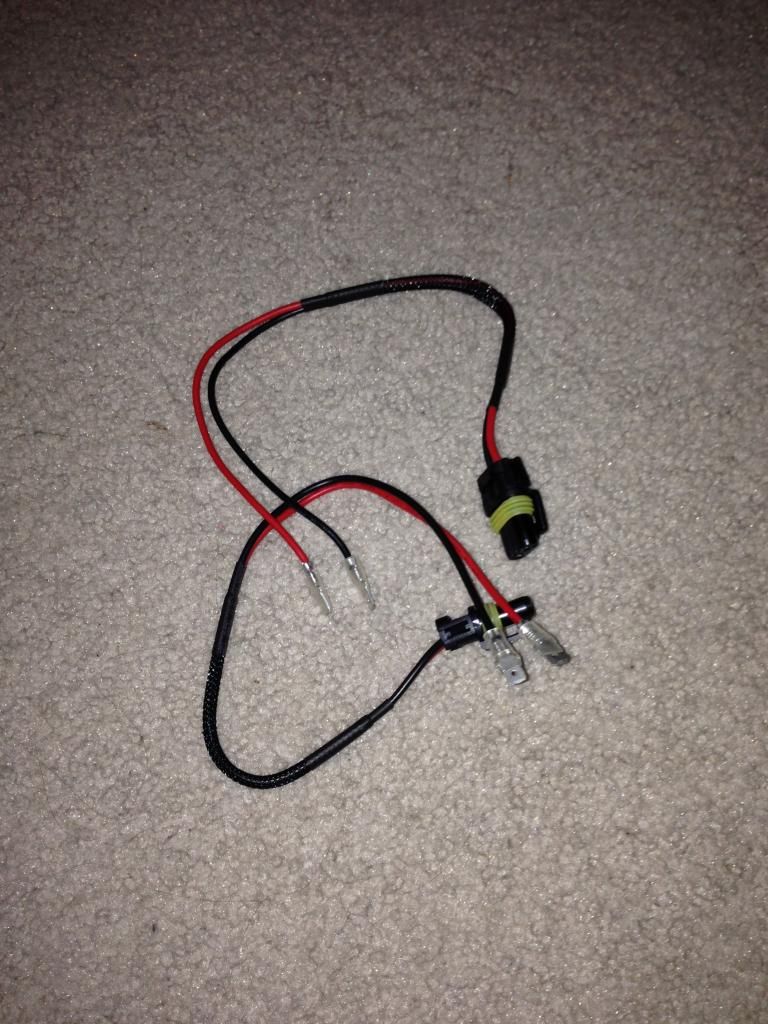 which seemed far too short to connect to the battery and ground positions. + i didn't like the fins.
So I bought a
Kensun Relay Kit
(Universal)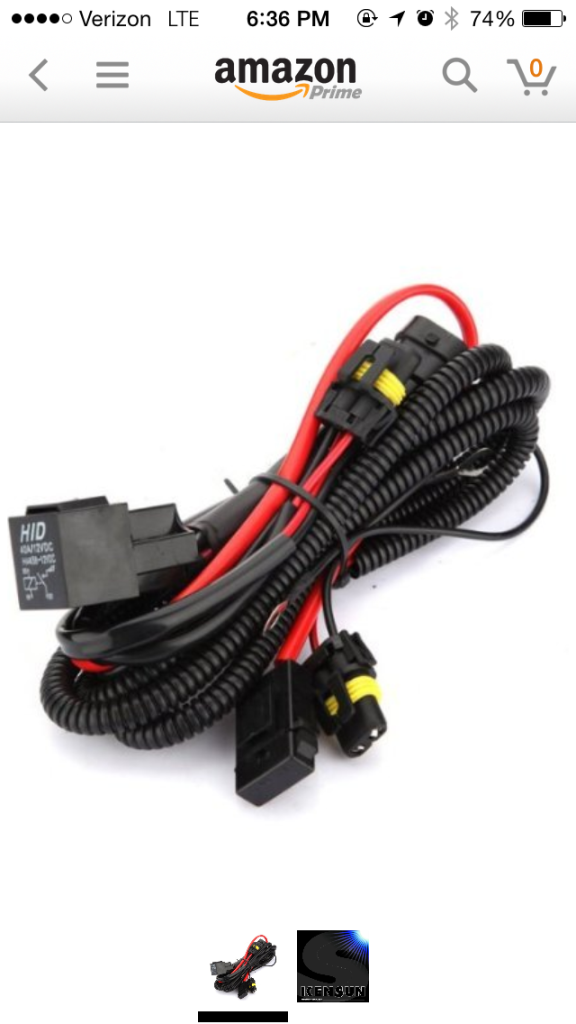 I connected the chain of wires from the HID/housing to the relay harness (leaving out those short sockets with the fins).
I attached the ground wires to the metal of the car where I've seen most ppl attach it: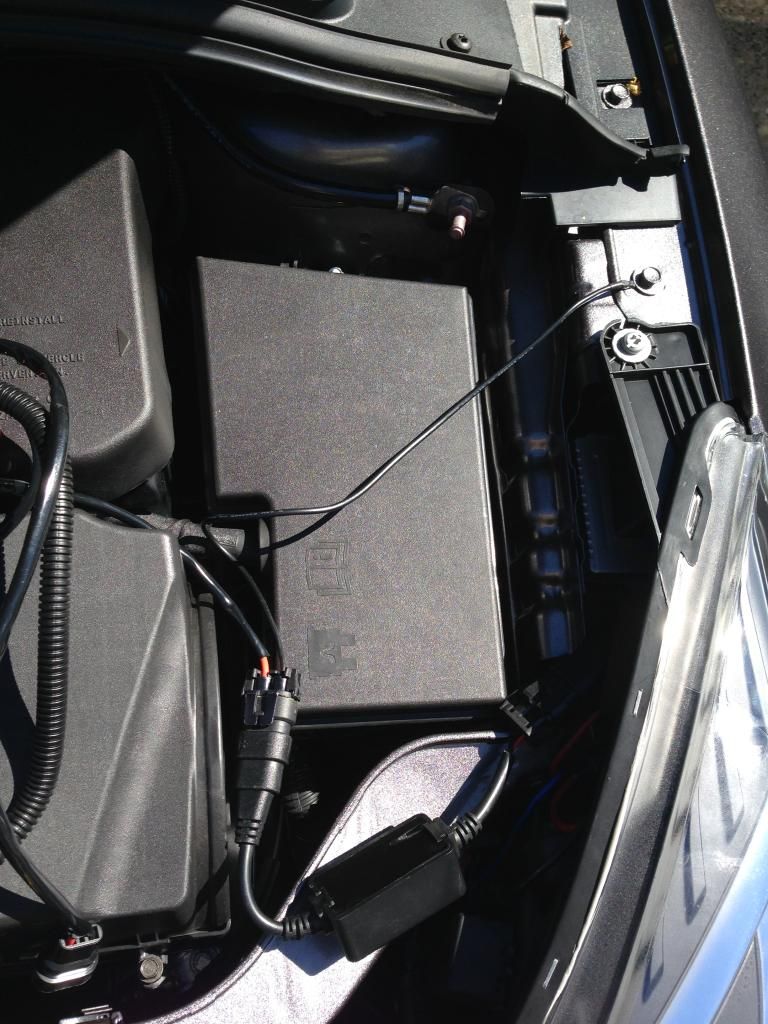 and the + wire to the battery:
Everything works fine except for the Low Beam HID lights =/
High Beams work, LED Parking Lights work, Turn signals work....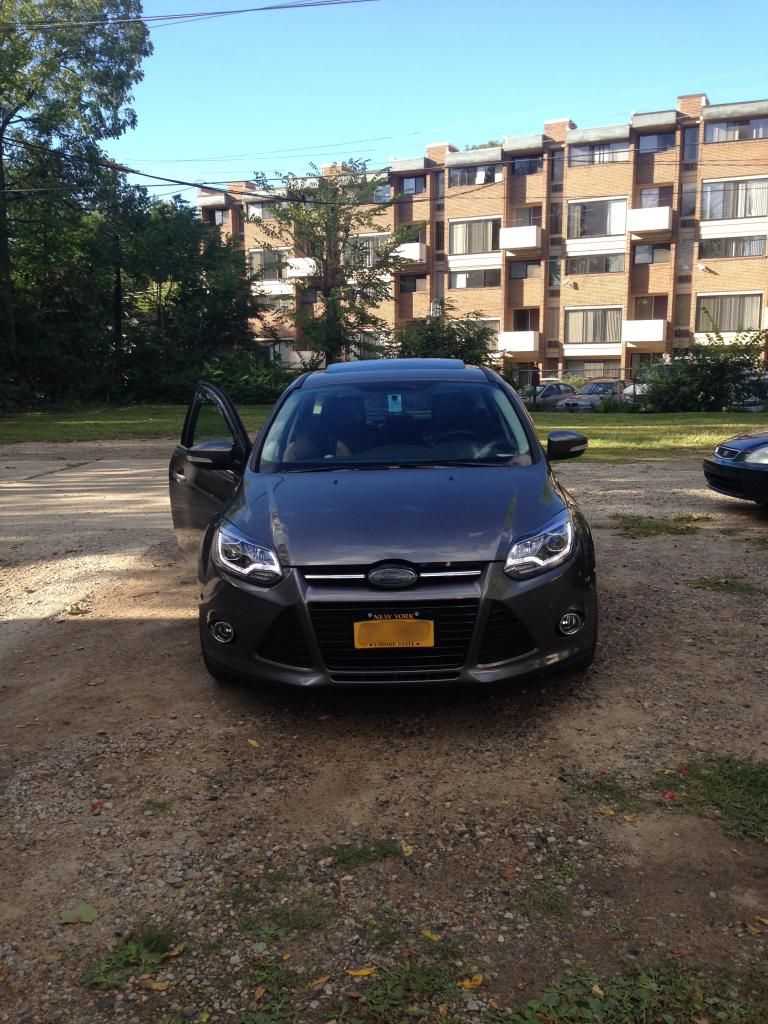 - Checked some threads and the install guides seem to be tailored a little different to what my HID wire setup, imo (i may be wrong). I was thinking I need a resistor, but my friend said I won't need any with my Ballast and set up. (He has an 2013 ST w/ Spyder Headlights + HIDs & Resistors).
- I'm under the impression that the Relay Harness is supposed to cancel the error msg... however one of the little black boxes linked with my HID wires says "Warning Error Canceler" or something like that. I was wondering if having two of them would cause problems or something.
- The relay harness has an extra socket...which i think is for a DRL/ on/off switch if i were to add one. I don't have anything to plug in there/ the need to.
I love the lights even tho the fit is not as great as factory and the quality is okay. I just need to get the Low Beam HIDs working so I can drive around at night haha. I have everything wired up, not sure whats wrong. Any help would be greatly appreciated. Again sorry for my lack of knowledge.
Thanks!