Discussion Starter
•
#1
•
This is about Auto Zone Duralast drum part number 80112.
Had a rear bearing fail about 6 months ago and replaced the drum and shoes on passenger side only. Finally got around to replacing the other side yesterday.
I pulled off both drums because I did not paint the one I installed 6 months ago and I wanted to put new drum retaining nuts on. When I pulled off the 6 month old drum, I found the bearing was bad. Auto Zone gave me a replacement for free... but I took the last one they had on the shelf.
Now I have 2 new drums. Same part number but each drum was slightly different and the box they came in was different too. Sorry, I painted the one on the left side before the picture.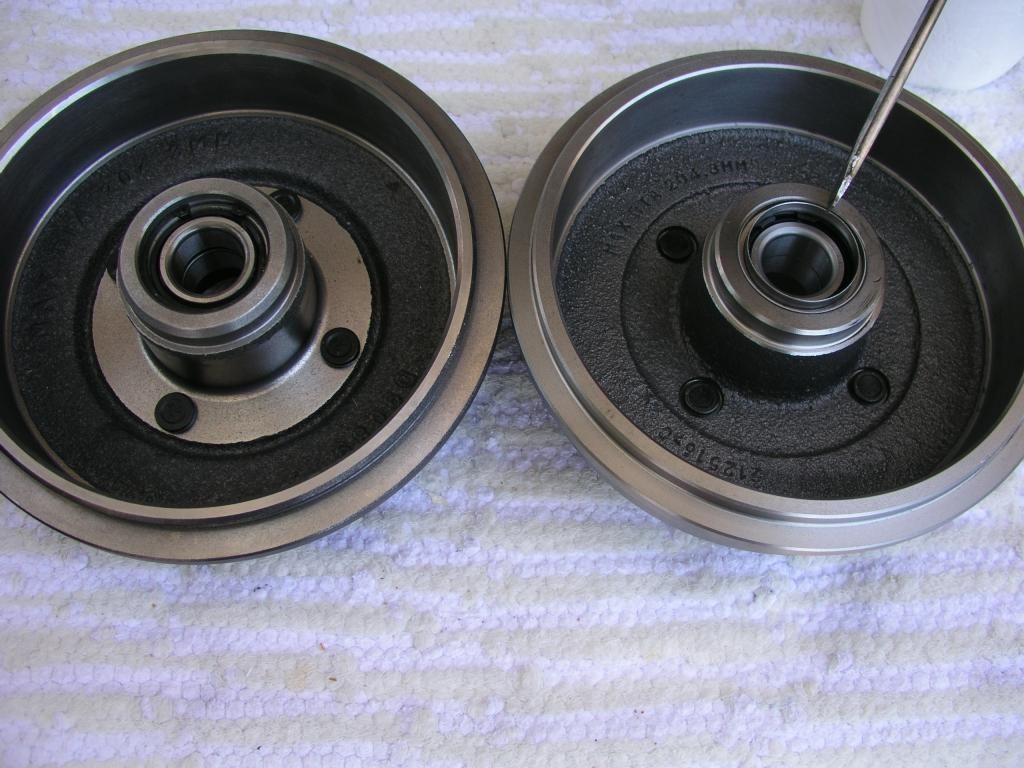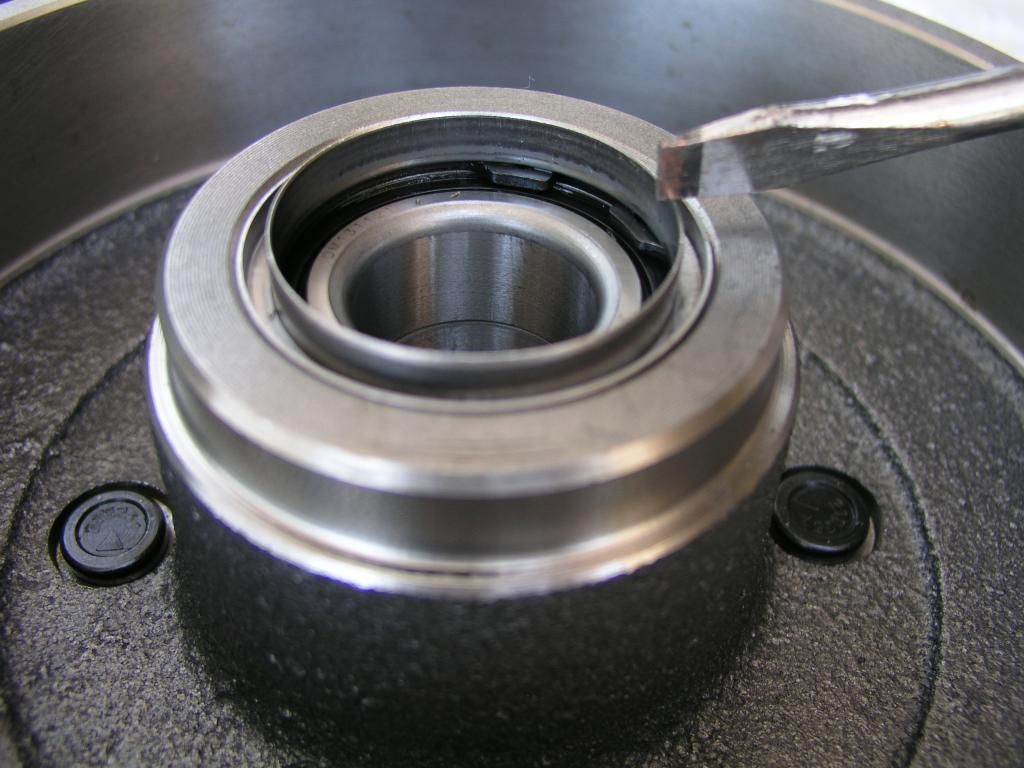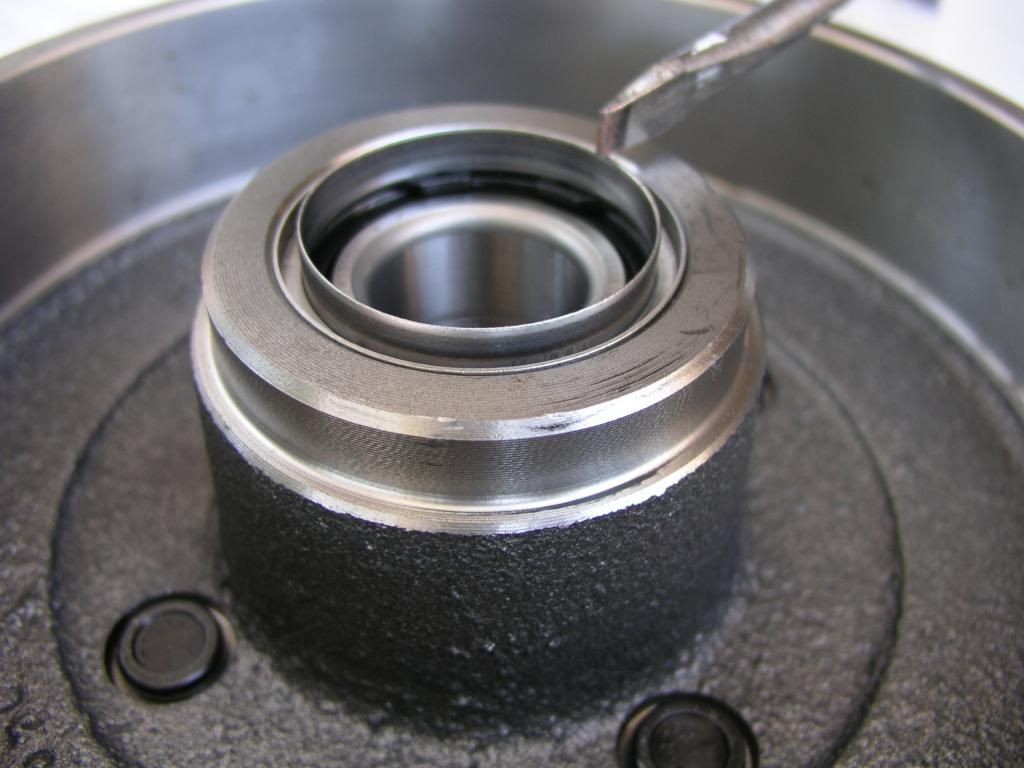 Please note that the ABS tone ring is not installed on either drum.
My question for you guys is; what is the name of the ring that the screwdriver is touching? I will call it a "guide" for now. The old OEM drums had the guide. One of the new Duralast drums has the guide, the other new Duralast drum does not have the guide. Obviously these two are from different Chinese manufactures or batches and manufactured with different specs. Ref side-by-side drums in pic above, the one on the left side (1) I painted it before the picture (2) has no guide (3) does not have the ruff orange peel protection on the outside (3) the box opens up from the top (4) I hope is the older design that Auto Zone is fazing out. I prefer the other one, the one on the right side. The one on the left side is also the same exact type that was installed on my car for 6 months and I found the bearing damaged. It had tossed out lots of clear grease and had some axial play.
Here is what they looked like just before putting the dust caps on and finishing the job. First is the one I like, the one with the guide and with orange peel texture.
Here is the one I do not like.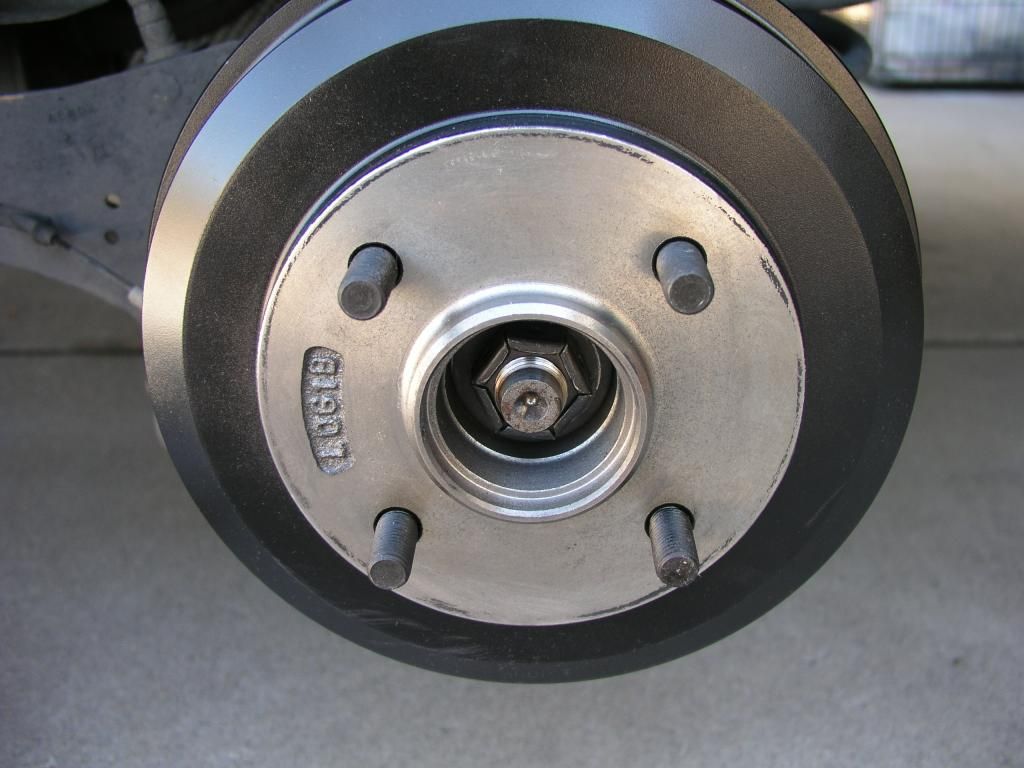 After running a new non-painted drum for 6 months it looked like this. Never again.