Discussion Starter
•
#1
•
Well I helped DirtKona out not to long ago in changing his t-belt. Well the t-belt kept wanting to ride and rub on one side. No biggie it's happened to me before. So he re-tensioned it and it still kept riding on one side, but now it was rubbing even more. So he came over and we were just going to re-time it. As soon as I touch the tensioner the bolt broke [ohcrap]! The look on D's face was priceless, so priceless I snapped a pic of it [giggle]. Anyways I told no worries, I got this [wrenchin]. Being that I've had a little experience with this myself when putting my cams in [:I]. I was able to coax the bolt right on out [strongman]. So being that it broke it looked like we were going to have to tear the whole front down. But me being me. and being highly motivated, it didn't take long at all. A a couple of trips to the hardware store later we had a replacement bolt. We threw the t- belt back on along with the new grooved t-belt idler pulley that he got to fix this exact problem. Re timed and all is well in Focus land again [headbang]
So on to the reason why this was in the showroom [8D]
Here's D's focus sitting all high and proud [8D]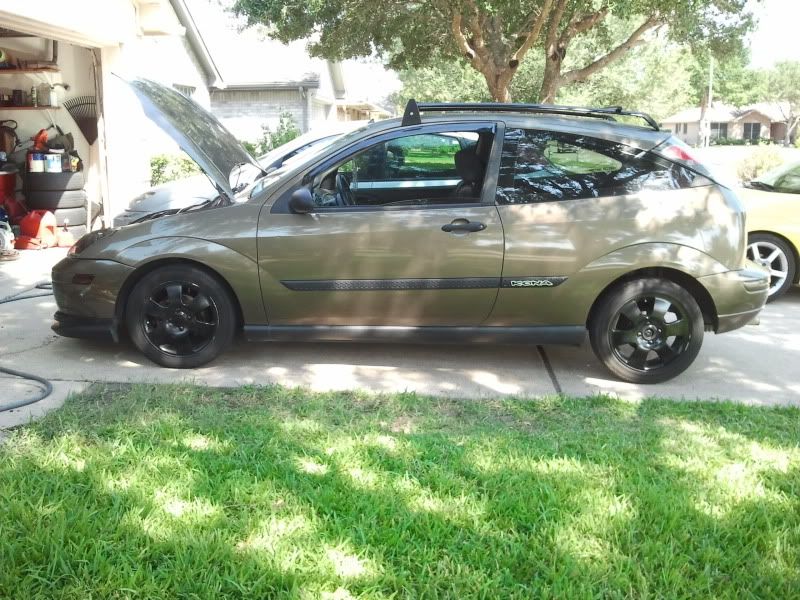 The broken tensioner with broken bolt. We discovered that the spring action in this one was gone and not working [scratch].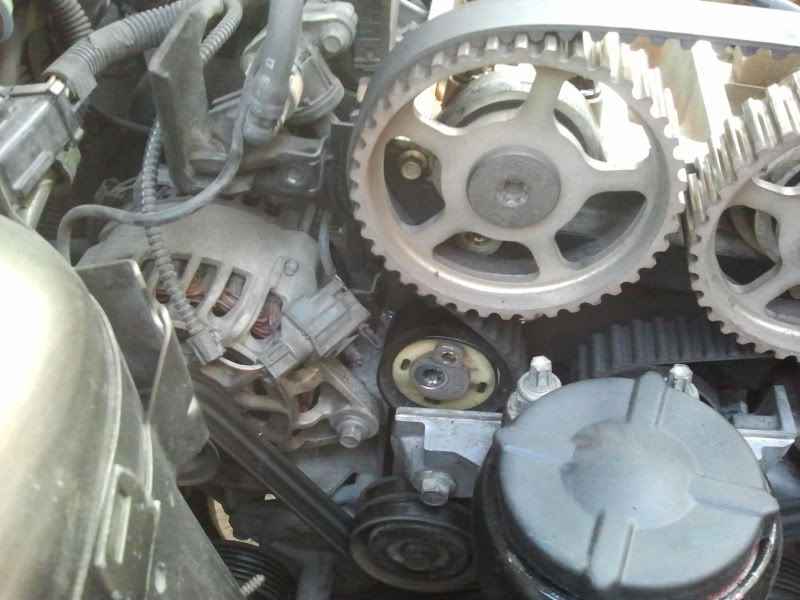 The end of the bolt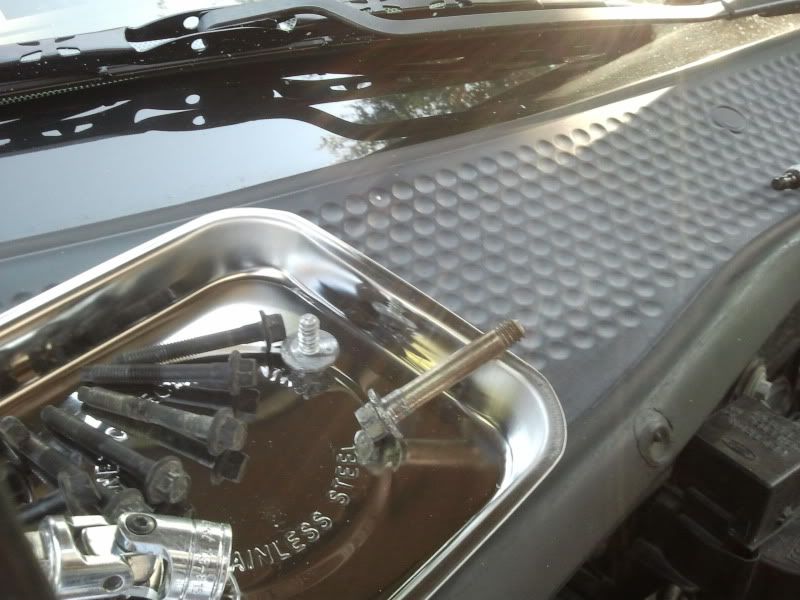 This is what was left sticking out of the head.
Here is the tip I extracted along with the end of it. Looks like it was torqued too much or too many times? [dunno]
And here is the same old belt, with different tensioner and the new grooved idler. Sorry for the crappy pic but my phone doesn't like night shots. This is also where I stopped taking pics [limp]. We reused the old belt because, well it was a new belt a month ago, that and he is going to get a Gates blue belt later down the road.
Gas to get to my house 10 bucks
sunglasses worn 5 bucks
picture of face when tensioner broke priceless [8D]
[giddy][giddy]
Well enjoy the pics, I know I did lol. You know funny thing, I was telling D right before the bolt broke that when things going wrong are what good stories are all about [thumb]