Discussion Starter
·
#1
·
Well i didnt seem to find any how tos or any threads with any decent pictures of how to do it so i decided to just start a new thread and list my issues in here.
I tried to paint my intake and didnt like how it turned out so i decided to get a new one. Kdog from massive had a new one he sold me at a good price so i decided since i have 2 ill tear one of em up.
Since its already off the car that part is over but ive had my stock one off before to do the PVC delete it wasnt as bad as everyone made it sound. While it was off thats when i ruined it by trying to pretty it up.
T-25 torx to remove the 3 screws holding the actuator on then it just slips off the end of the square rod running threw all 4 flaps.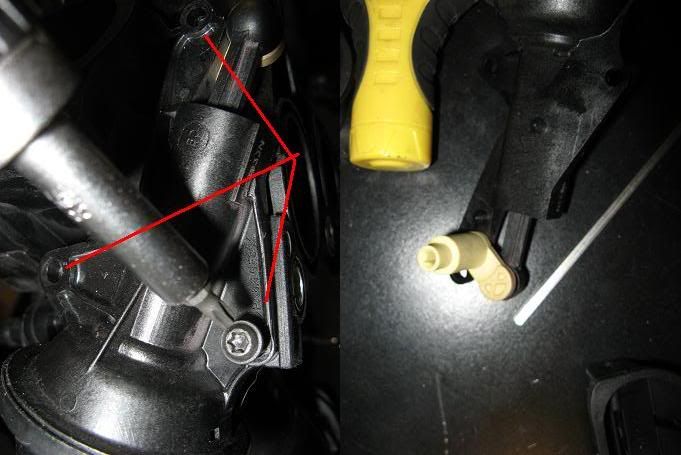 Use a pair of needle nose to slide the rod out. Mine is unused to it pulled out pretty easy. I remember my stock one has some carbon build up on it which might make it a little more tricky.
I used a flat head to pry around the lip of the flap sleve it just slide right out pretty straight forward.
Here you can see how much more it opens up with the sleve out. This is where im unsure what i should do. Leave the sleve out or keep it in?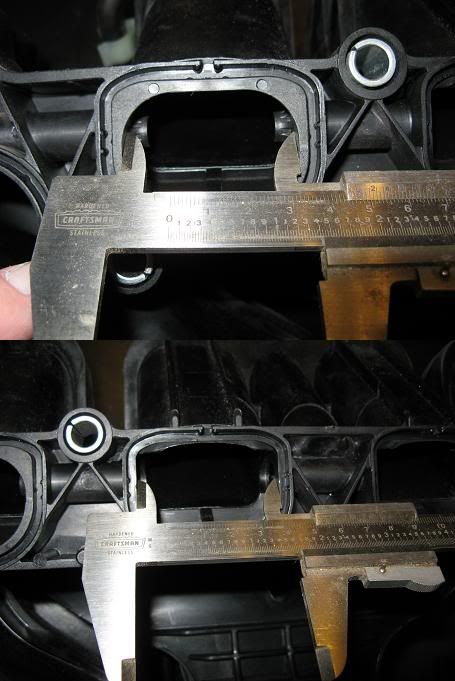 With it out you can see it gains almost a 1/2" where it bolts to the head, but this might cause issues with the o-ring gasket?
Also now there is a long hole that goes from the lever where the actuator was all the way threw the whole intake mount. I know i want to plug the actuator side but what about on each intake port?