Discussion Starter
•
#1
•
Well I've officially had my Focus ZX3 9 days. I didn't have it for 24 hours before I did the first mods (Fog Light mod and airbox silencer removal), and I've been itching since!
I got busy today after church. I decided to debadge the hatch, shorten the antenna, and install a new head, sub, and amp.
Debadging is very easy. Be advised, if you decide to do this, you will NOT be able to salvage the old badges. They will rip apart during removal! From experience, I have found the 3M Eraser Wheel is the best way to remove adhesive tape, pin striping, and other decals on auto bodies. It is a soft rubber-like material that provides enough friction to remove adhesives without damaging the clear coat. It's always best to buff and wax the area after using this wheel, to reduce fading and even the shine out.
Here is my result: (Got rained on, so it needs a bath)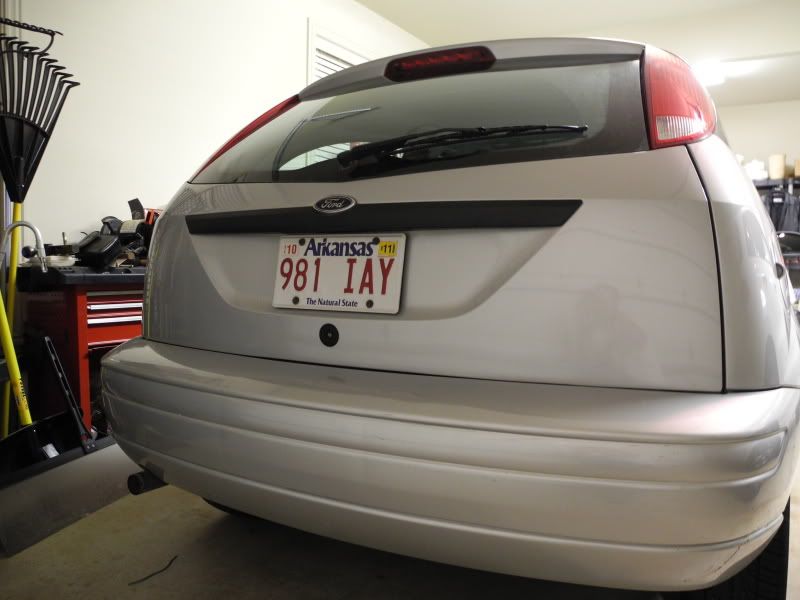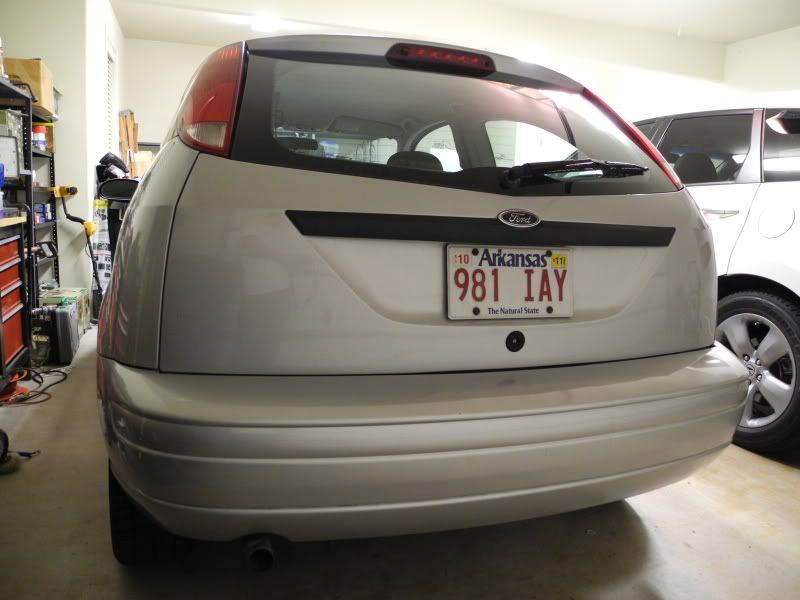 Also, I removed the stock antenna and took a fine grit cutting wheel to it. Since this is a fiberglass whip, I used safety glasses and a dust mask. I've worked with fiberglass enough to know it's not fun to get in your throat or eyes.
After I chopped it, I used a rattle can of tractor-grade gloss black, which is basically a rustoleum with UV protectants and a highly durable finish. I just happened to have a can laying around...
Today at Wal-Mart, I noticed a Scosche brand shorty antenna that is universal and has a nice look. It's sleeved all the way up, so it's not so skinny, but it's about the same length as my resulting chop. I may give it a shot if I have any problems with this one.
I can tell no difference in reception at this length. I even drove into a mountainous area further away from the radio stations and still didn't notice any reduced reception or static problems.
It's nice to get rid of the R/C Car look!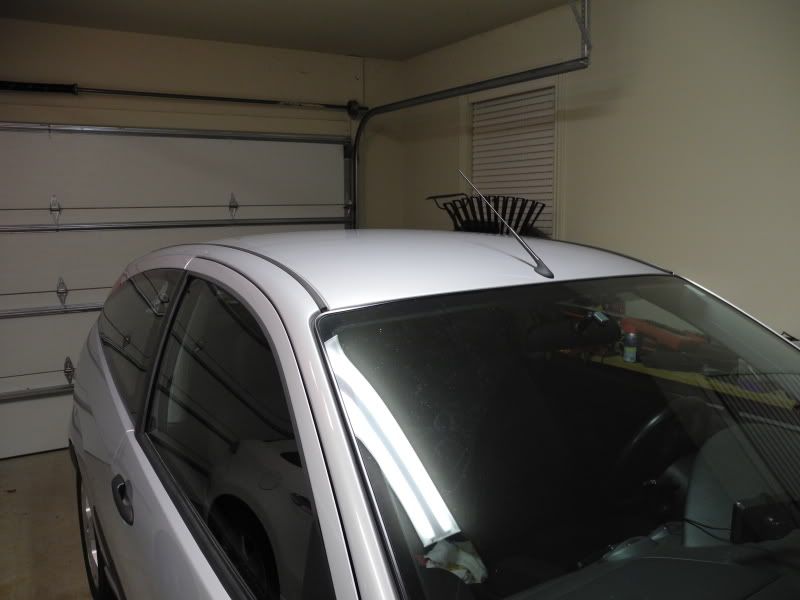 Not bad for a few hours in the heat. I also installed a new head unit with Bluetooth Audio, Bluetooth Phone, Aux In, USB, AM/FM, CD, and Satellite radio. I ran 10 gauge wire to the rear for an Alpine 500 watt mono amp to drive a 12" sub in a sealed box. I didn't take any pictures of that, because I left the deck hanging out slightly so I can attach an antenna adapter before I button it all up. I also plan to mount the amp to the side carpet material after securing a piece of plywood behind the material. I plan to leave the sub box free so I can easily remove it in case I have to haul tools or large items.
Next is color-matching the hatch trim piece and clear turn signals and bumper markers!
[ffrocks][cheers][ffrocks][cheers]