Discussion Starter
•
#1
•
Hello everyone.... so I am getting ready to do my first Lancer mod... a debadge. Basically, I want to take the 'Mitsubishi' and 'Lancer' off the trunk, and possibly relocate them to the upper part of the front grille.
Anyone have any pictures of this? Is it a good idea, or no? I was thinking of painting the lettering the same Octane Blue as my car's exterior, and then I was gonna paint the Diamond badge on the back BLACK.
Another idea, was to get all black lettering that spells L A N C E R, and put that ont he back of the car under the blacked out mitsu badge.
Stupid idea? Good idea? The mod bug is itching at me, so I have to do SOMETHING
Oh.. and if the mountin to the front grille idea is an option, should i just use Gorilla Glue, or something else?
Thanks for all your advice and opinions in advance.
Here's a couple shots if someone wants to play PhotoShop (a program in which I have no skills whatsoever)
Thanks Again!
(Don't worry, Dealer badging and plate will be removed)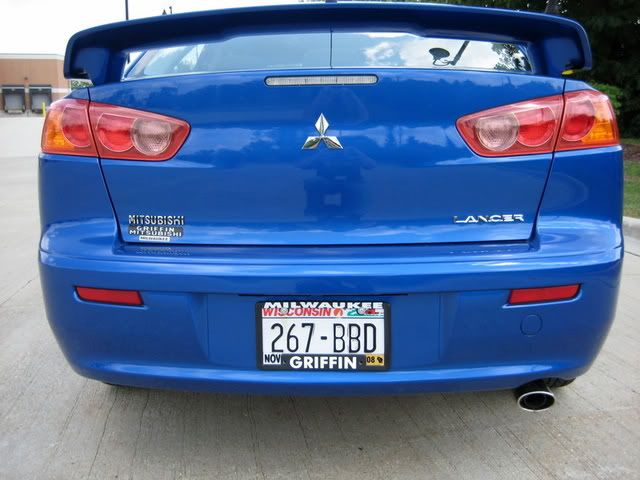 Mitsubishi on the Left, Lancer on the Right, with the DIamond in between.