CrazyMatt FInally Has Pics! AND Vids! GLOW! (56K No WAY!) UPDATED WITH MORE EVO PICS!
**EDIT: MORE EVO PICS ON PAGE SIX**
**EDIT: MORE FOCUS PICS ON PAGE NINE!**
Well.... the time has come.
I FINALLY have gotten pics of my car. Everyone has seen the pics in my gallery, and how fugly and horrid they are. After almost 3 years, my Focus is starting to be what I want it to be.
But please, no hate about the glow, or the Batman symbol. Car modding is all about personality and idividual tastes. Its meant to be fun, and I have a blast everytime I even get near my baby.
Go:
Volant CAI
Ford Racing UDP
Ford Racing 9mm Plug Wires
MBRP Exhaust
Optima YellowTop
Show:
Full Xenon Lip Kit with Sideskirts
16" Painted Stockers
OEM Clear Gille
Clear Corners
Silblade Silicone Wipers
Debadged
20% Tint All Around
Batman Emblems
Painted Interior Pieces
Glow:
Streetglow 7-Color LED Underbody Kit
Streetglow 7-Color LED Wheelwell Kit
Lite Rider LED Bar (Green)
Streetglow OPTIX Headlight Strobes
Streetglow OPTIX Taillight Strobes
Streetglow LEDs (8 total, 2 in each vent)
Streetglow Tubes (Two 10", Four 9", illuminating footwells in front and back)
LED Dome Light
Streetglow OPTIX Strobe Controller
Streetglow LED Kit Controller (One controller operates both Underbody and Wheelwell)
Lite Rider LED Status Bar
Custom Switchpanel in Ashtray
I wonder if I am forgetting anything...
Without further aideu, CrazyMatt's 2001 Street Edition Sedan! (Sorry if some are big, don't know how to resize)
First off... the Mandatroy Engine Bay Shot!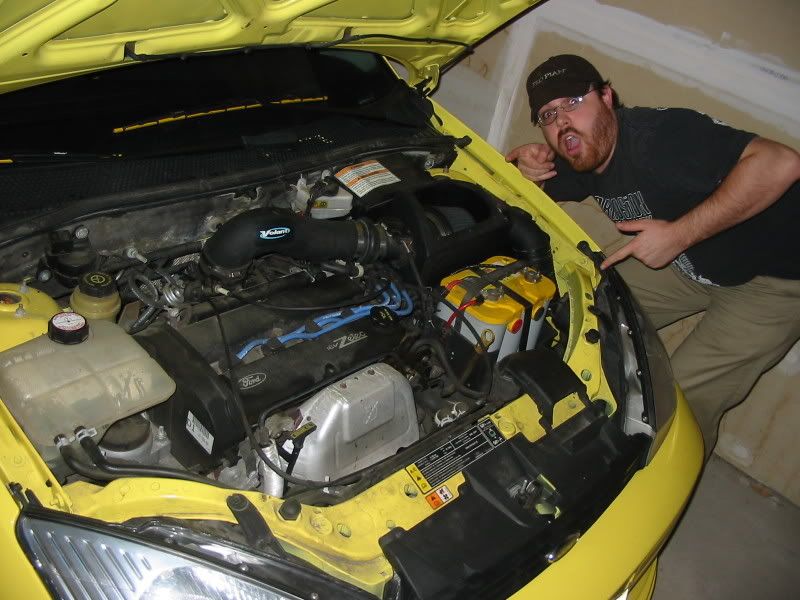 A Boy and His Car
Oh look.... a friend decided show up.... (372 WHP, 364 WTQ on a Dynojet dyno, with a conservative tune)
**EDIT: WANT MORE EVO PICS?!? CHECK OUT PAGE SIX!**
And when night falls.... its time to GLOW!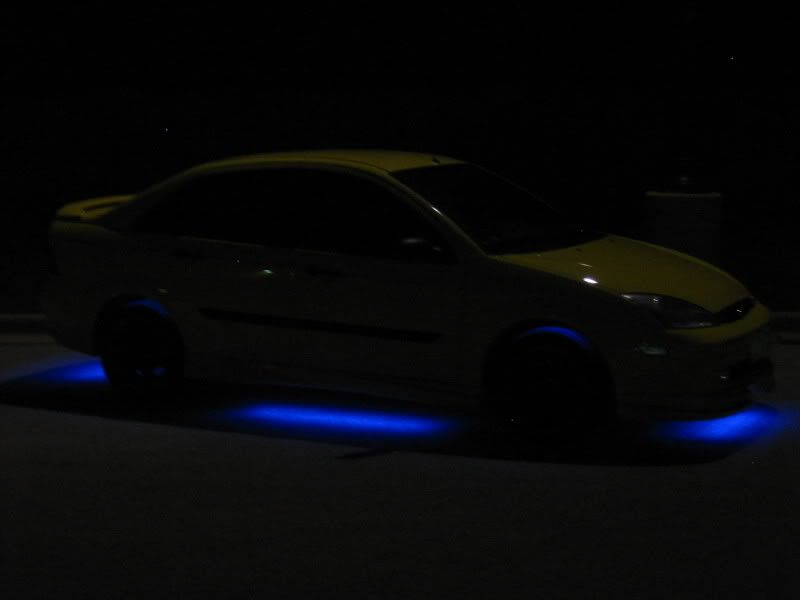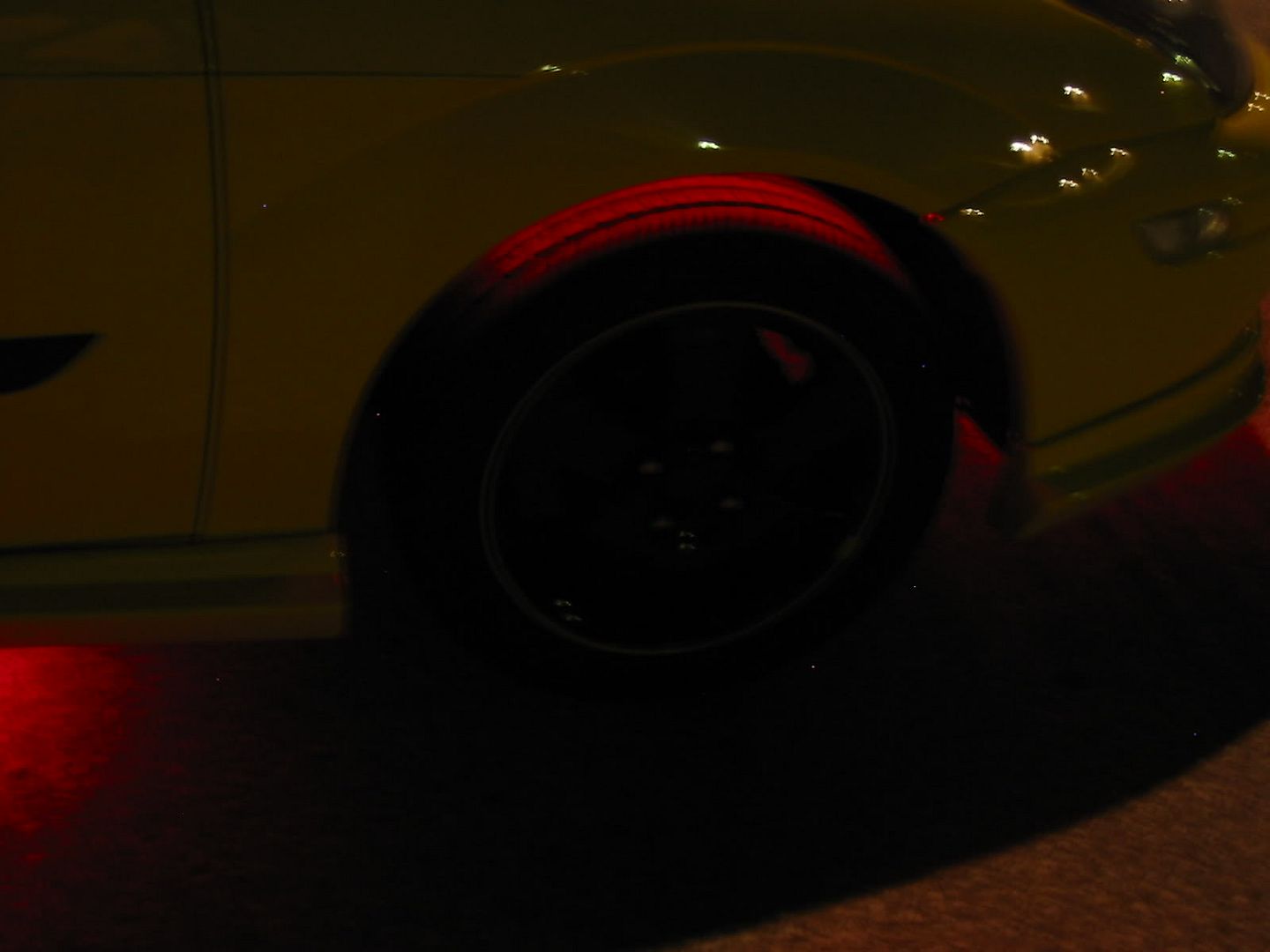 And here are two vids of the GLOW in Action!
Tail Strobes and Music Interaction
Headlight Strobes, Lite Rider, and LED Patten Sample
All in all, I have 7 Colors (blue, red, green, white, yellow, turquoise and coral) and 10 Patterns
Sorry no interior pics yet, but the camera batteries died
Thanks for taking the time to look at my Focus. Any and all comments are appreciated.[thumb]
CrazyMatt