Hi guys. For testing purposes, I want to connect a pressure gauge on my fuel rail. I need a T-connection adapter at the fuel rail. Does anyone know the proper name of the connector type used on the fuel rail (for the 2004 Duratec)?
EDIT: Could not find an easy or elegant way to Tee into this fuel system. See post #13 for an update.
The picture below is from a sykes-pickavant catalog PDF on bottom of page 91. Link to that is
HERE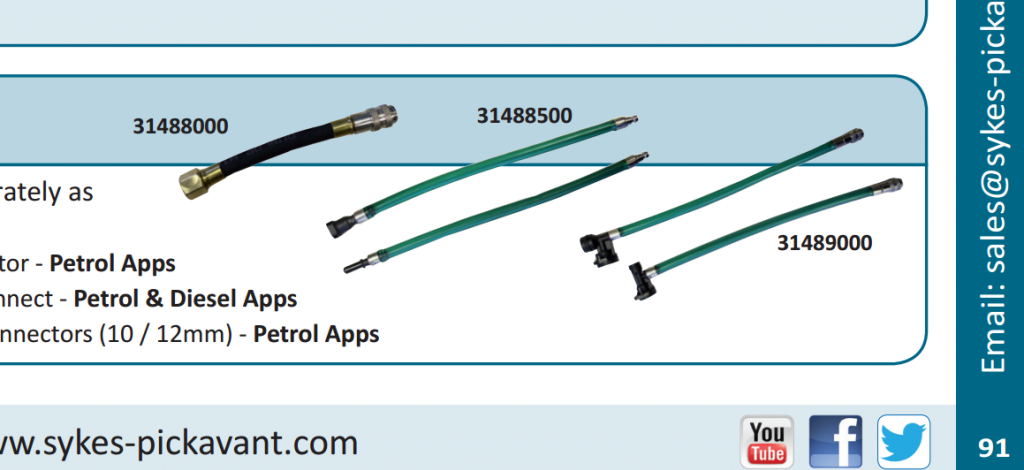 In the picture is a hose & T-connector part number 31489000. That is exactly what I want, but it likely will not fit because the catalog says it is for a "Renault Plastic T-Connectors (10 / 12mm)"... but it does look like what I want.
Have you done this before? What did you use?
I looked around online and could not tell if the needed Tee adapter is included in some of the cheap pressure test kits like these;
http://www.amazon.com/Actron-CP7838...p/B0009XQUKC/ref=cm_cr_pr_product_top?ie=UTF8
http://www.harborfreight.com/master-fuel-injection-pressure-test-kit-97706.html