Discussion Starter
•
#1
•
My brothers car was recently totaled and he had decent speakers in the car. He was too lazy to take them out and said if I did I could use them. So even though these things are old, I'm sure they are still miles above better than my stock stuff. They are a little dirty but other wise look to be in good shape still, nothing looks blown, torn or otherwise broken.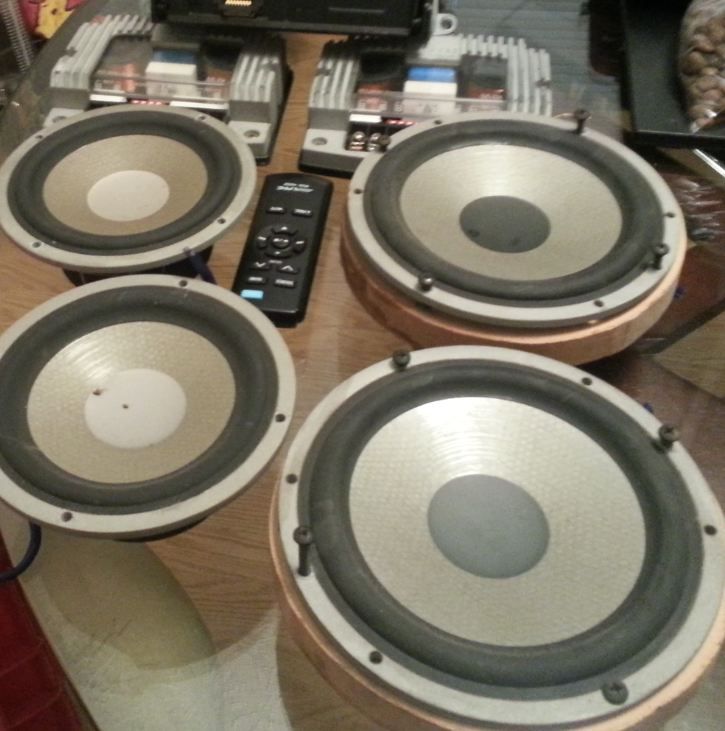 They are Diamond Audio; S6.0m 6.5" and S5.0m 5.25". The cross overs are from the S5's and not pictured are the tweeters. I have a few questions on how these would work in my car though. I have the stock 6-disc unit in my '07 now, no sub or anything else. I added the 6disc to replace my stock single because i found one really cheap.
Can I run these with out an amp or upgrading my head unit and have them sound better than my stock speakers? Or is it just a better idea to get an amp to power these?
Will they all fit in my stock spaces, I just need to make or buy a bracket to fit them?
any risk of hurting these if i was able to run them, under powering them going to hurt them (my brother mentioned that?)
If I need an amp to power these, any suggestions on something affordable(not cheap but not expensive) that I can hook up to the stock head unit?
Since my photo is lousy,
found this link with some better pictures of the s5's