Discussion Starter
·
#1
·
First off, the cerdit for this idea goes to Buickboy. Thanks man for your input. He did this and I thought it was a great addittion, so I thought i take some pics and do a how to when I did it.
All this mod cost me was 1.95 for a white paint pen for Wal Mart. You can use any color you want. Buickboy used paint and an artist brush to do his. This also does work on either cluster, with a tach or without. I tested on my old tachless cluster first.
To remove your cluster, remove the bezel around the cluster by unscrewing the 3 7mm bolts and then pry it out with a flat head screwdriver. The cluster itself is held in with 4 7mm bolts, and then unclip the wires from the back of the cluster.
This is the cluster after being removed.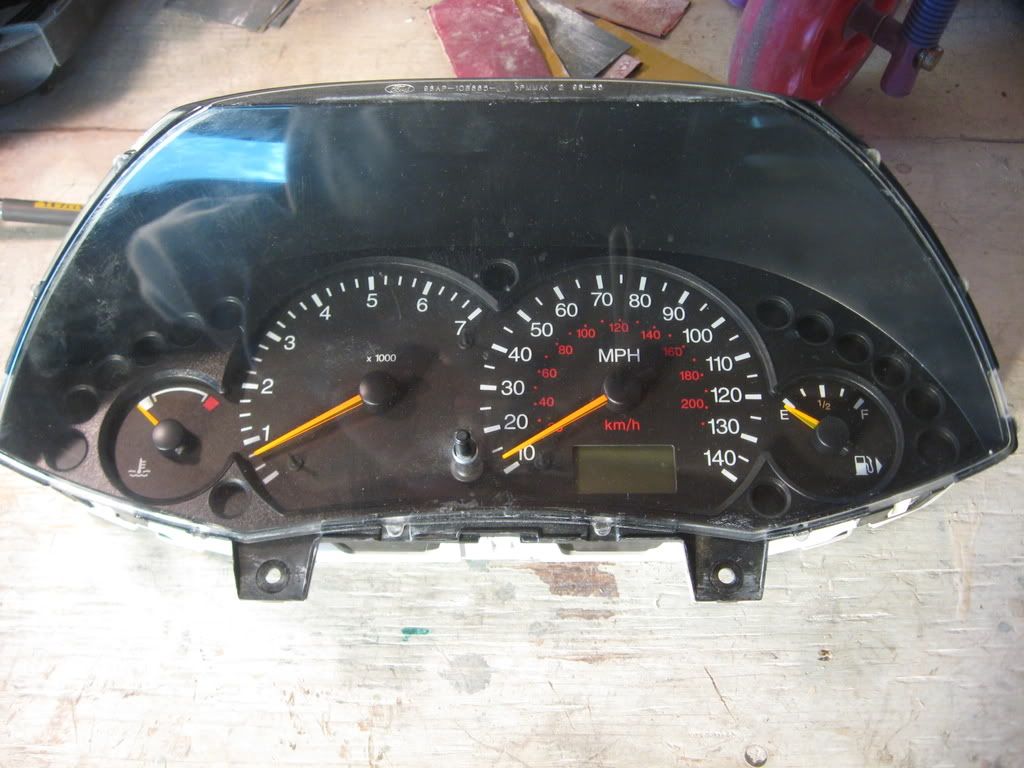 Next to remove the front of the cluster from the back, you use a flat head screwdriver and pry up the 4 tabs holding the two peices toghter.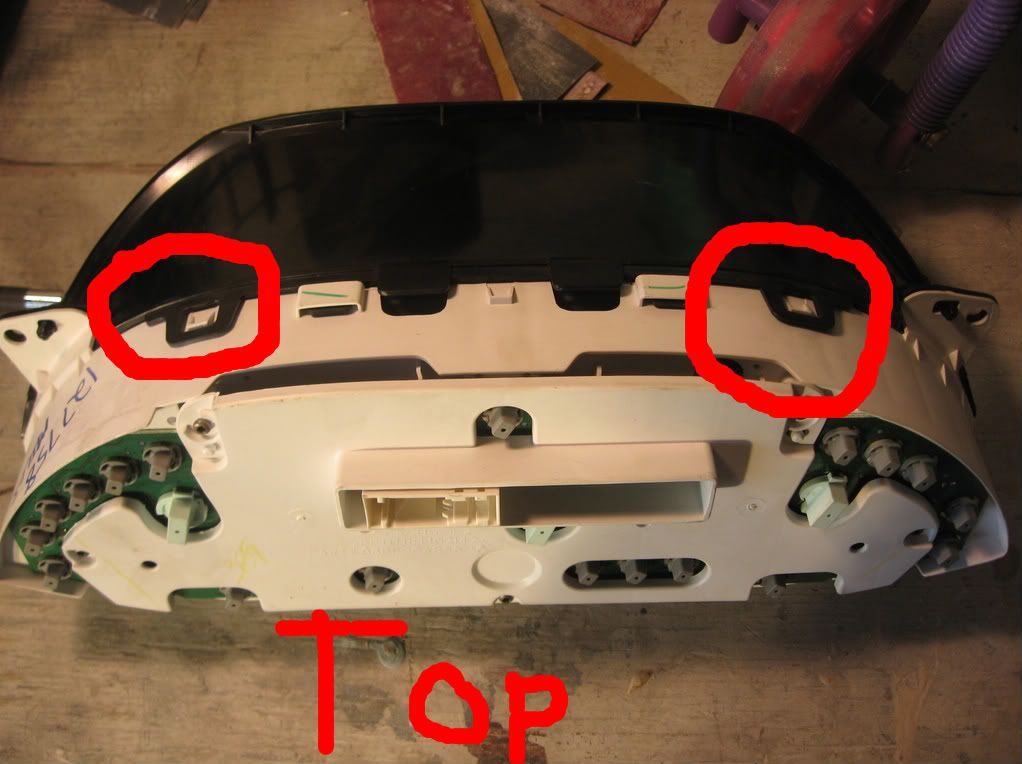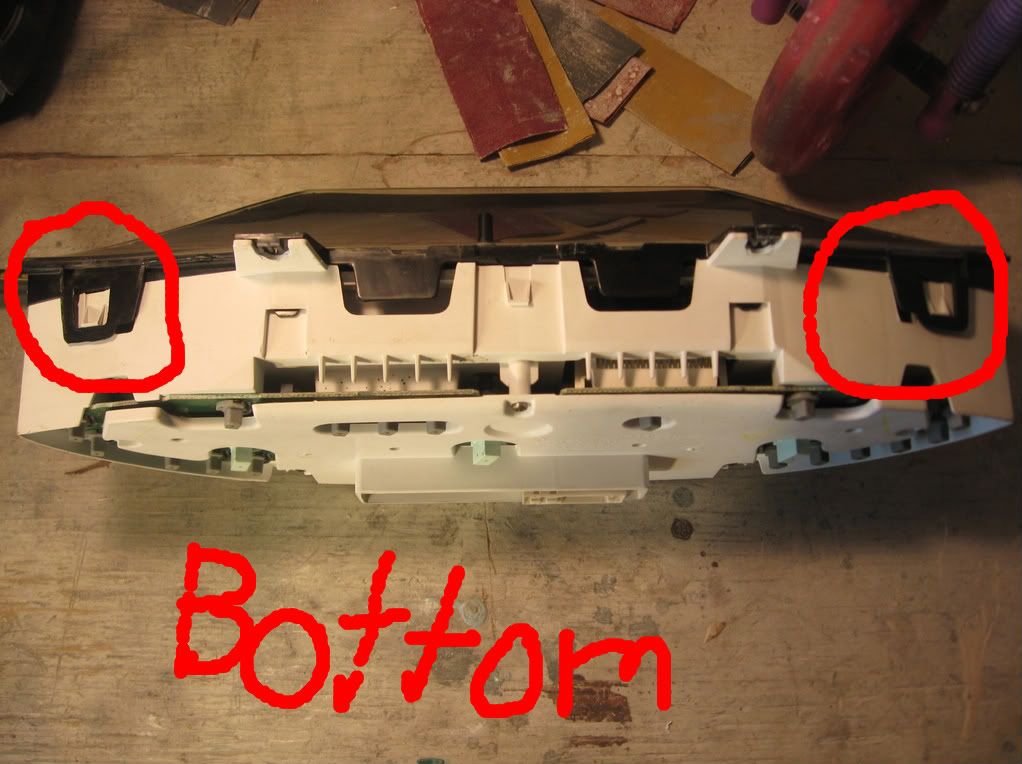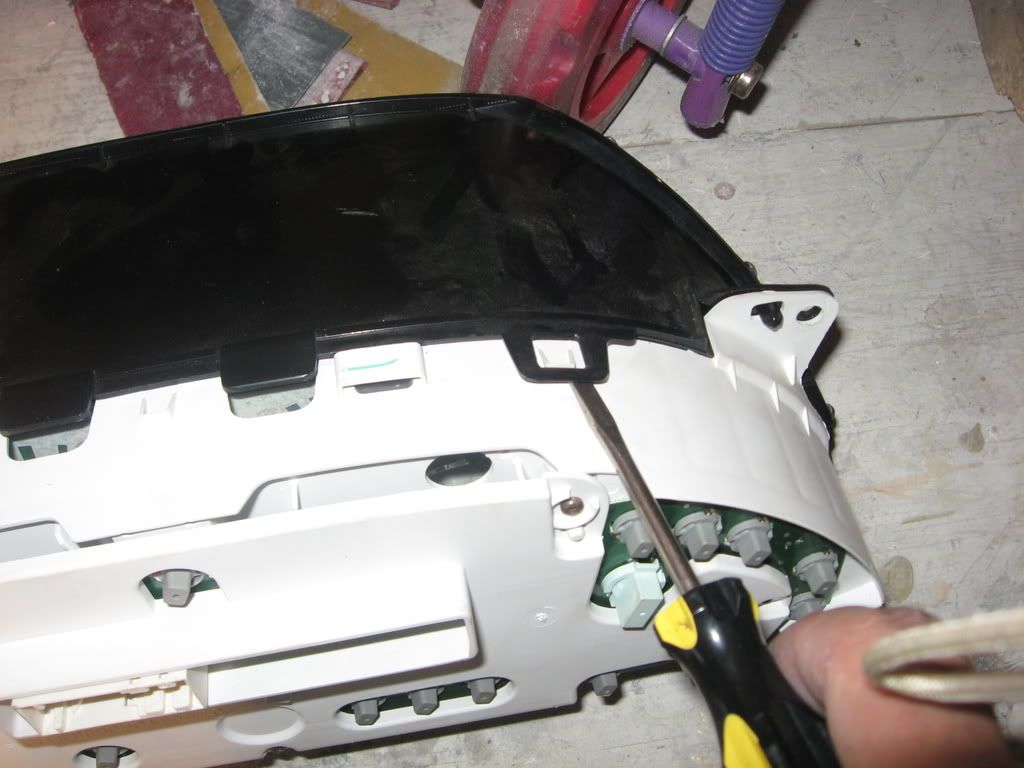 This is the front peice removed.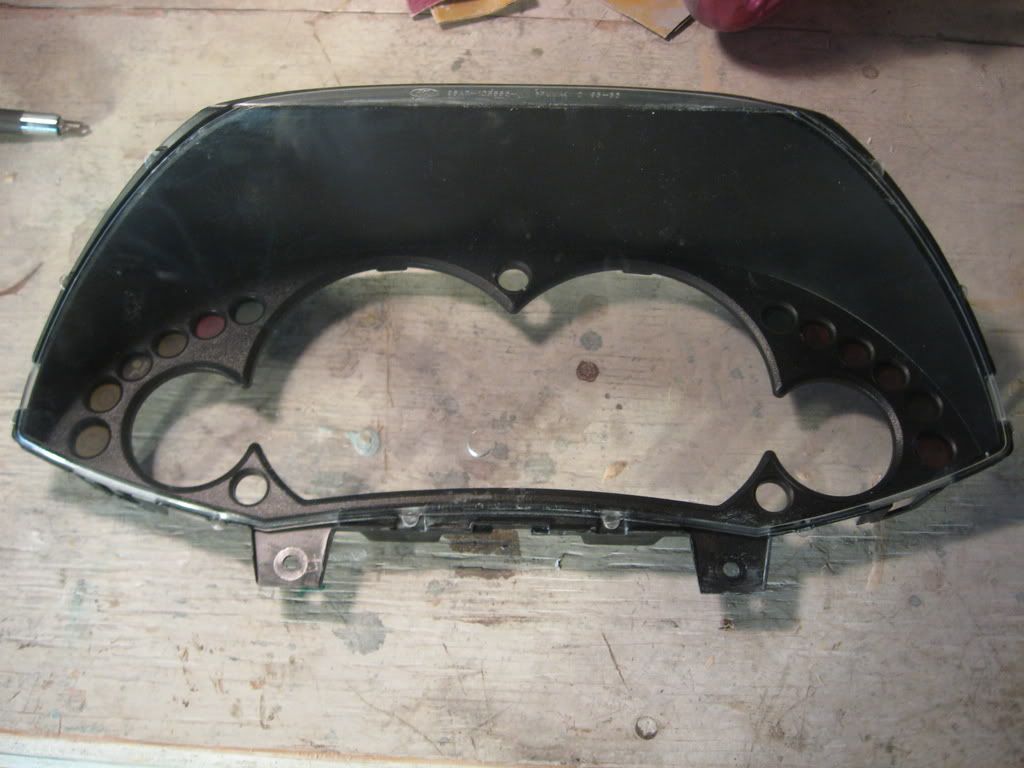 With the peice romved you can now paint it with your pen. This is really easy to keep the lines straight as the are edges that wont let the paint run off.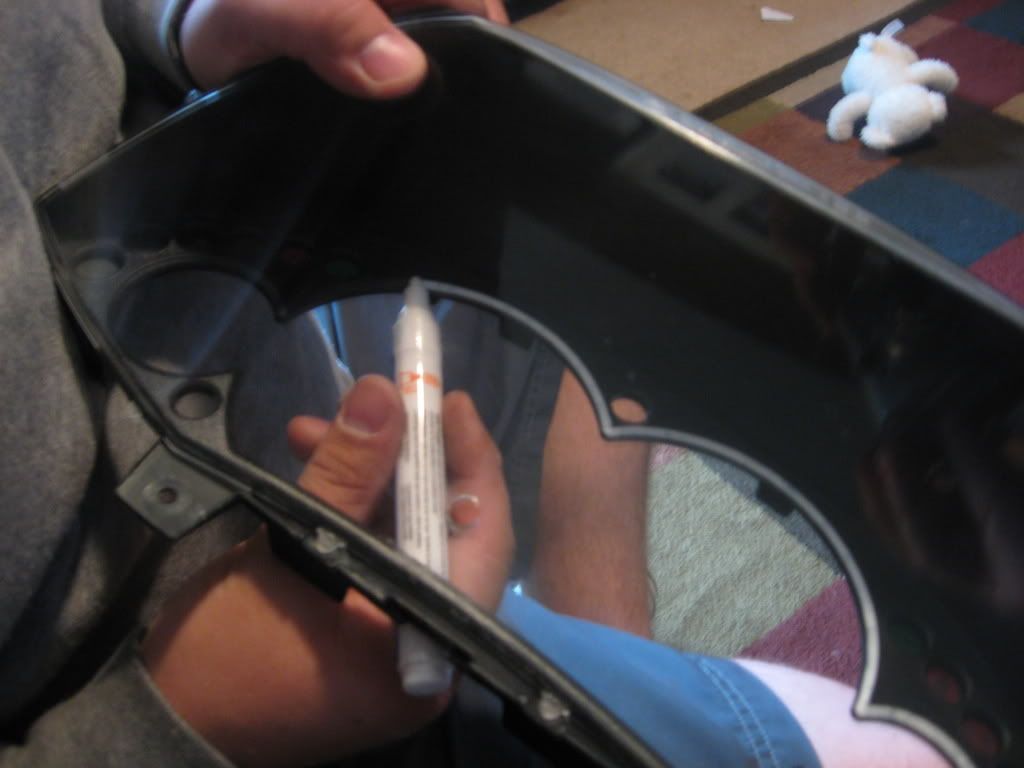 One coat. I let it dry for about an hour.
Second Coat. It def helped cover the black.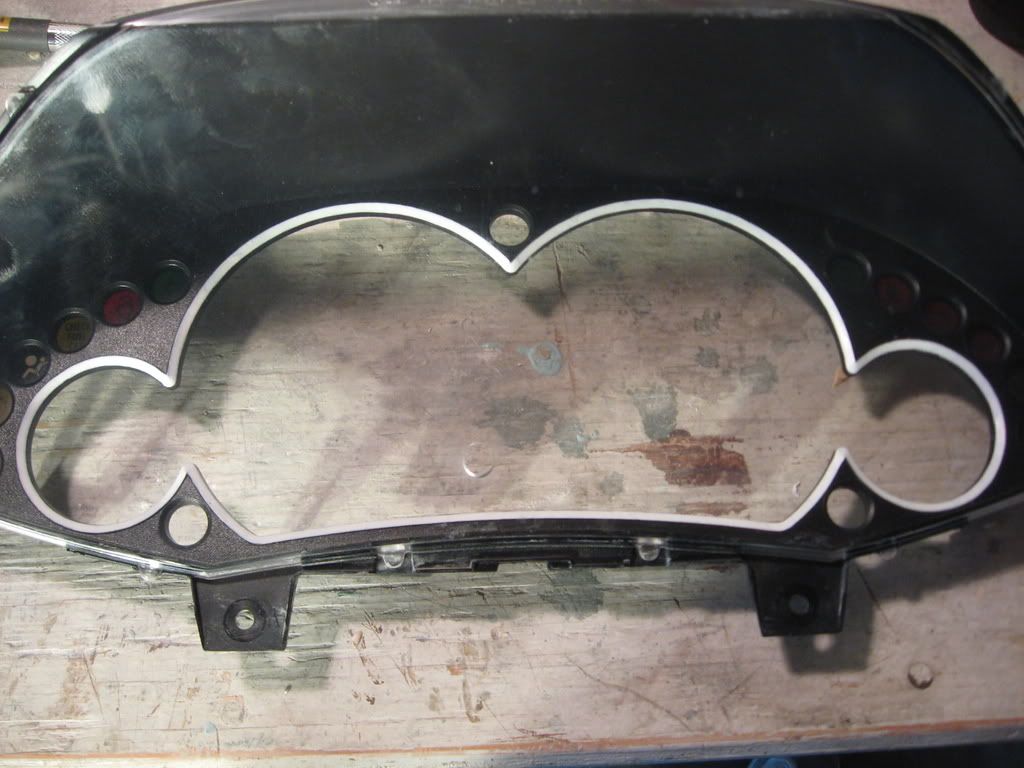 Now snap the two peices back togehter.
Re-install in to the dash and enjoy. (my bezel is currnetly being painted so that is why its not there.)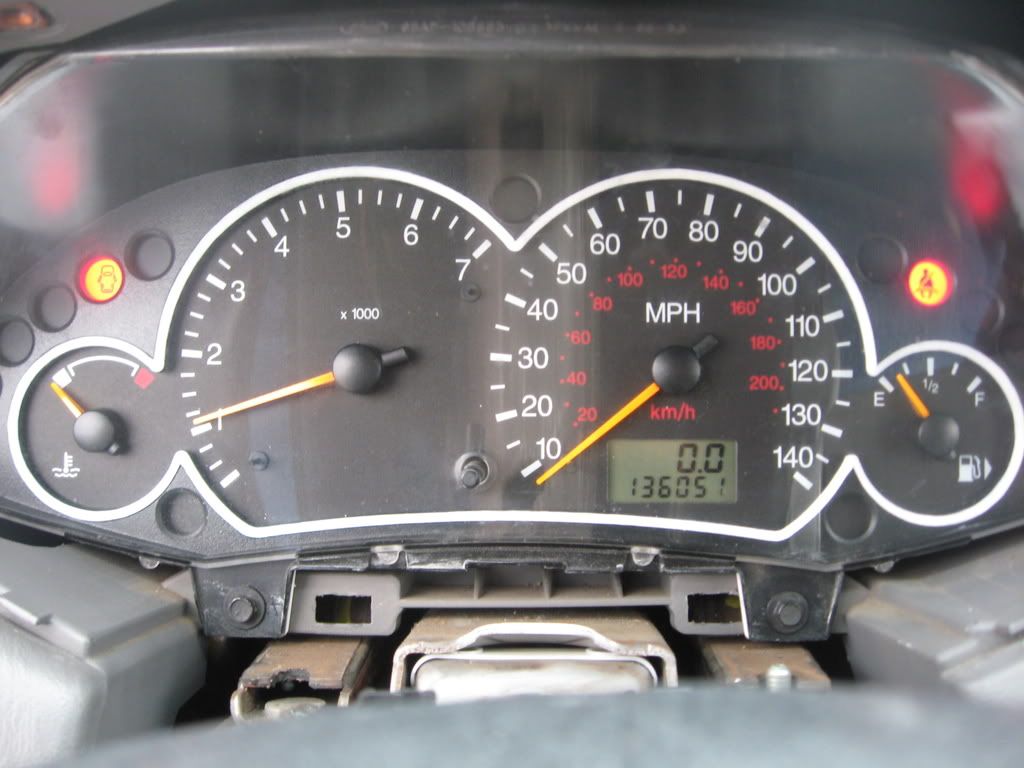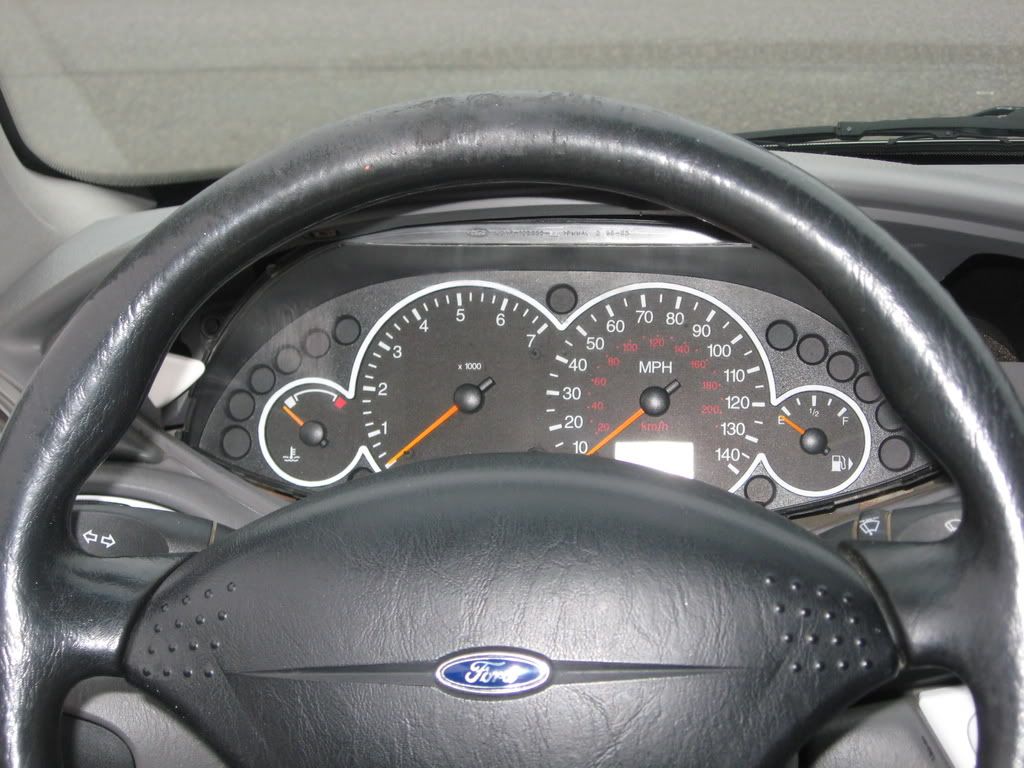 And a teaser. What do ya think is going on with this?
Thanks for looking everyone! Enjoy!