Discussion Starter
·
#1
·
I would just like to Extend the Invitation to a G2G that Cleveland6Club.com is having August 26, 2006. There's going to be a BBQ at a Camp Site In The Park Down there. There will also be a mini 'Fun Run' from Lexington, OH to Pleasent Hill Dam.
Here's The Details Copied from
Here:
I guess this will qualify for or next big meet, we'll be extending an invitation to our friends from Columbus as well.
The will be a spirited driving event from Lexington, Ohio to the Pleasant Hill Dam, near Mohican State Park. This will give everyone a chance to see how well the 6's handle sharp turns, elevation changes, etc.
After the run, we'll head over to one of the many picnic areas and have a Bar B Que and discuss the cars and our new club. Also, we can rent canoes and or tubes and enjoy the water.
We'll post pics of the sites Lauri and I scouted out and we'll vote on where we want to have the picnic. we'll also start a list of what we are bringing, etc.
Please check back tonight for the rest of the information.
Marlon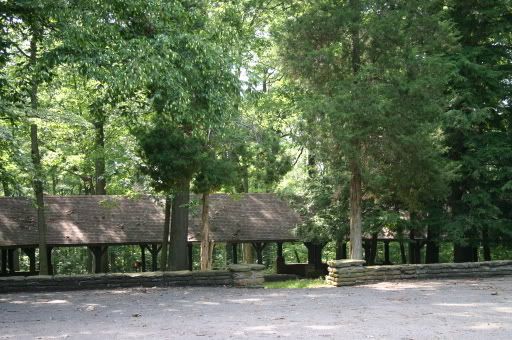 the site i reserved is called the North Point Shelterhouse. The Park Rangers will post signs (not sure where) that read "Cleveland 6 Club" and will point the way. You can log on to the state park's website
www.dnr.state.oh.us/odnr/parks/
and click on Mohican State Park. there is a map on the site. the North Point Shelterhouse is located at the end of CR 939 (coming in from the North Forest Entrance) past the Forest Station at the end of the loop. Since there are 2 fireplaces, we could bring wood (if anyone has some) or search the area for some, we could roast marshmallows and make s'mores ... yum, yum ... we'll also need a couple of large coolers for beverages and some snacks, i.e. chips, etc ... if it's hot, feel free to bring some sort of flotation device if you'd like to cool off by lazily floating in the river near the Covered Bridge area.
Any questions or suggestions, please speak up. Looking forward to seeing everyone again at another great Cleveland 6 Club event.