Discussion Starter
•
#1
•
First off...I'm assuming anyone doing this upgrade is familiar with basic car wiring procedures. So do it at your own risk.
This mod will add a blinking LED to the area of the audio unit....or anywhere that's visible. You want someone standing outside the car, to instantly see this blinking light. You can see it during the day-time and of course at night. It works independently from your own security system (or even if you don't have one). This light stops blinking (turns off) when the ignition is on.....and blinks the rest of the time. Here's how to do it.....
Acquire the blinking LED....I got mine at Walmart. I think Radio Shack has similar lights.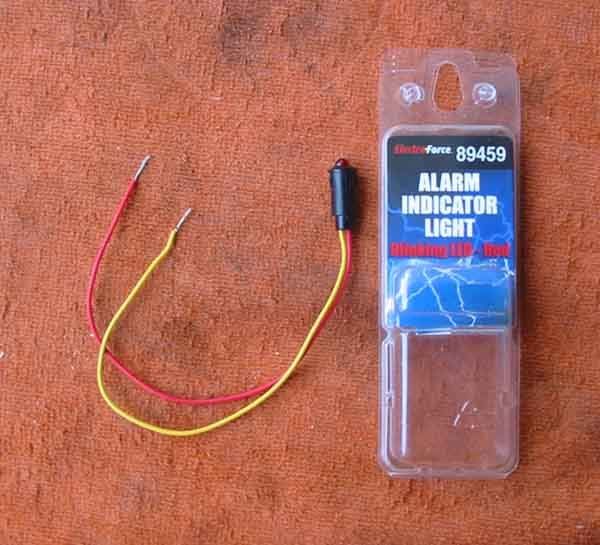 Remove the radio bezel. On my '06 it just pops loose using a thin blade of some sort...there are six pins around the edges. I used the power wire to the lighter socket.....spliced into it using a "scotch-loc". This wire has 12V all the time. It goes to the red (power wire) of the LED.
Now the other LED wire is the trick....if you just go to a ground, the LED will blink all the time. At night that is annoying when driving. So.....I used a wire circuit that is a ground all the time, except when the ignition is on. Happens to be the fuse #41 circuit (there are others). So I spliced the second wire from the LED to this circuit, using a simple fuse tap from Auto Zone. Be sure to put removable connectors on the LED....so you can completely remove the bezel if necessary. And secure the new wiring or wrap it with foam so it doesn't rattle.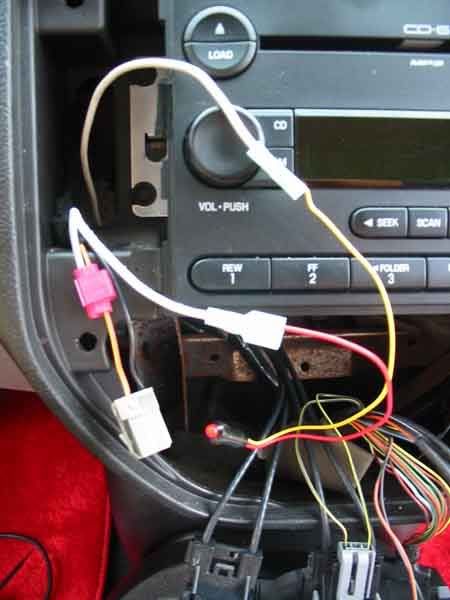 Now when a potential thief looks into your interior, he knows (thinks) you have an armed security system.....unlike my OEM Ford system which gives no indication it's armed. I sleep better at night with this blinking light....used the same system on my last three cars. The current draw is negligible.....it'll blink for months with a good battery. [cool]