Discussion Starter
•
#1
•
when I first got her in August 2012, 2000 LX with the SPI, 120k, pretty great condition (it had been parked for awhile)
almost right away, I started looking at headlights, and then found this Forum and joined. Came up empty on headlights, for now. my first real mod I guess was the lights on the interior, and the blacked out badges on the exterior
throughout the summer and into the beginning of the school year, I added many many more lights to the interior, and exterior, and a new head unit for my ipod, i was dying without music
my first real project then was the foglights. the wheels got plastidip somewhere in there too, but i don't exactly remember when. oh, and the eyelids.
after that If I remember right, I did my gauges red, and odoemeter to match, but y'all know what that looks like
snow started to fall, and having no garage, I really was at a time where I could only stock pile parts.
On ebay I found a kid selling an svt grille for 15 bucks shipped, so I jumped on it. not perfect condition by any means, but hey, it mounts.
I picked up a Focus Sport stress bar (front), some black side markers, blue lug nuts, new wheels (factory 16 inch zx3, actually) and painted em black.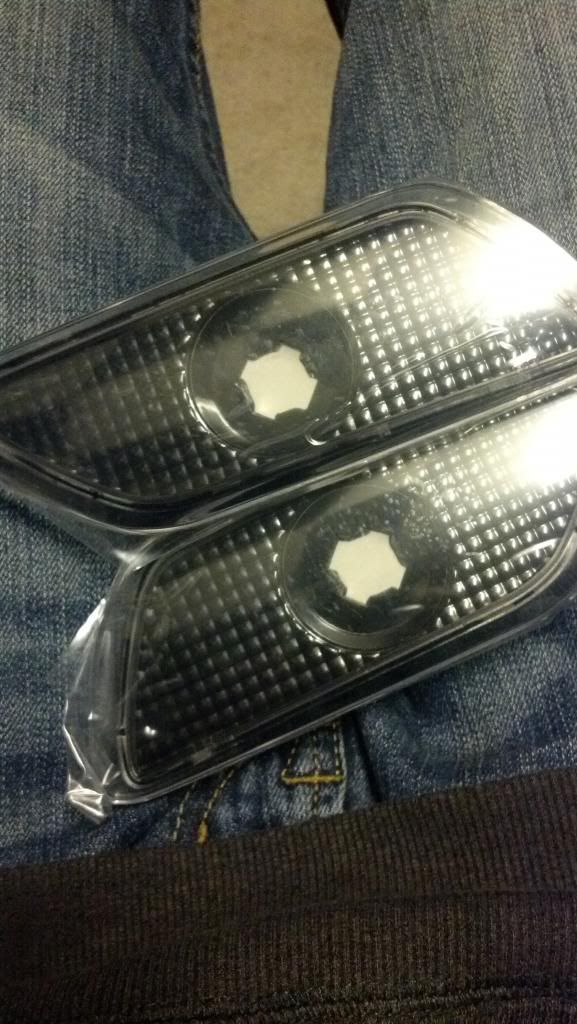 in the mean time, here's me literally 30 minutes after waking up from my wisdom teeth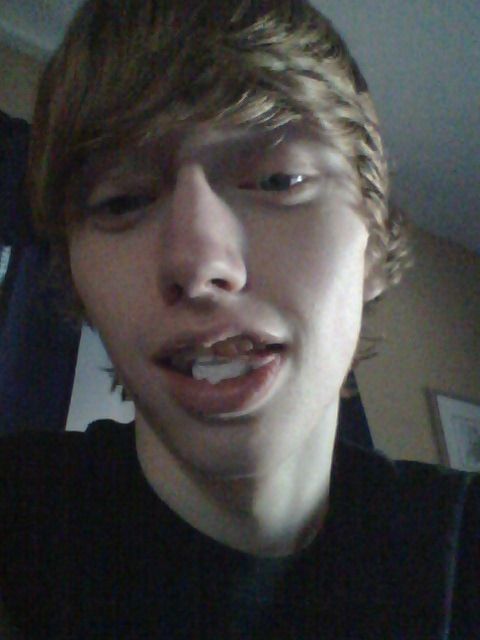 I then went on a short spending spree, on parts I had been dying for for a long time. I found a local old guy with a set of machs, that werent working, for 50 bucks, and picked em up. turned out to be a 35 dollar ballast that is on it's way, will be in ASAP
when I picked em up
after a really good polishing and wetsanding, got em crystal clear
I also in that time, found a Volant intake with a ram air scoop on ebay, and won with a bid of 110, plus 15 shipping, so not bad!
Then, the next day the Volant went in with help from Riley (FocusZTSRS)
only took 3 hours, 2 snack breaks, and a trip to Oreilleys for a damn coupler.
the black side markers also went on (i did a crap tint job, but hey, who looks at em anyways? they're supposed to be hidden by blackedness)
i'm in a tough place now (not really actually, lol) as i'm not 100% sure that the stress bar will fit. it's still sitting in my room, awaiting paint. and the wheels are in my basement waiting for spring. but since i've been here for 8 months now, and my car has changed plenty, i figured it's time for a build thread.
future plans:
Tint this summer
get le wheels on
stress bar install if it works
machs installed
mud flaps, because rallycar.
lows
sounds
straightpipe/catback
drop proof heads (I do love my spi)
anything else I decide to spend moneys on.. [wiggle]