Discussion Starter
·
#1
·
Ladies and Gentlemen of the jury, here in these United States, we often find ourselves caught up in a frenzied cult of minty frappuccino, rising gas prices, and fueled by the nefarious urge to hump anything that looks good in a pair of European headlights. Too often are we caught up in the "OMFG, she wore WHAT?!" feeds, who drove what, and will this eco-friendly cell phone make me look fat? To all these questions I would say not to worry about it, with the possible exception of the humping anything that looks good in a pair of German-made headlights; in which case bear in mind that they do shatter easily easily if your not careful or don't use some sort of protection when humping your car...
Being somewhat of a narcissit, it only makes sense that my car reflect this taste as well, so when I got a few mods on my car recently; I simply had to wait until I got them all on before posting some pictures.
*pause for dramatic effect*
Anyway sit back, eat some popcorn, and enjoy!
Here's my car right after my first mod. Naturally he was a bit of a showboat on the ice and snow...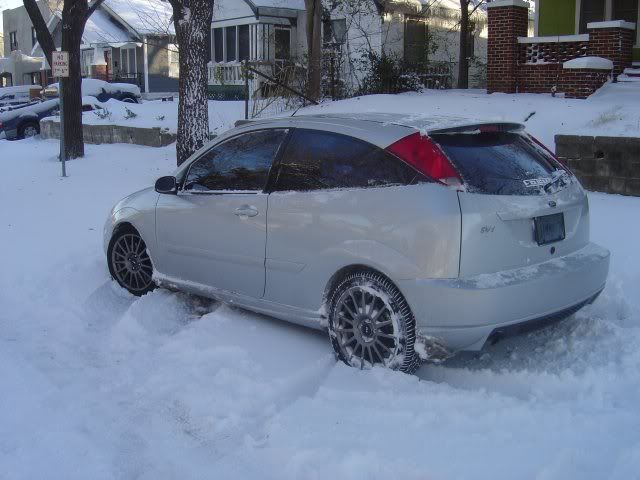 It doesn't help that in the ice and snow, I can't possibly get my car up the driveway.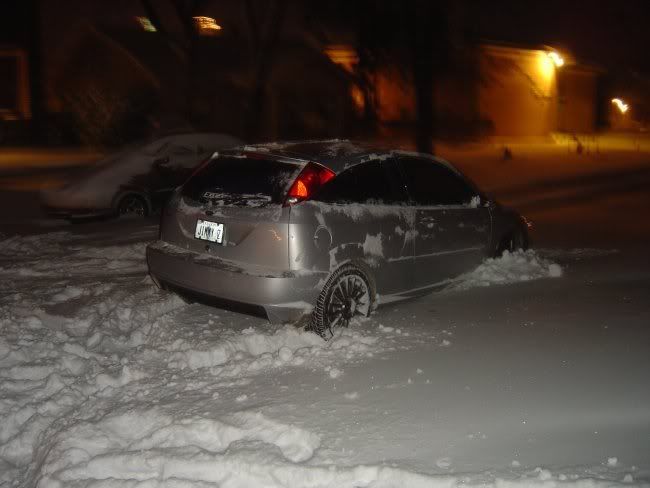 Of course I continued to mod the car a little at a time, this of course leads us up to a few weeks back at the Casino.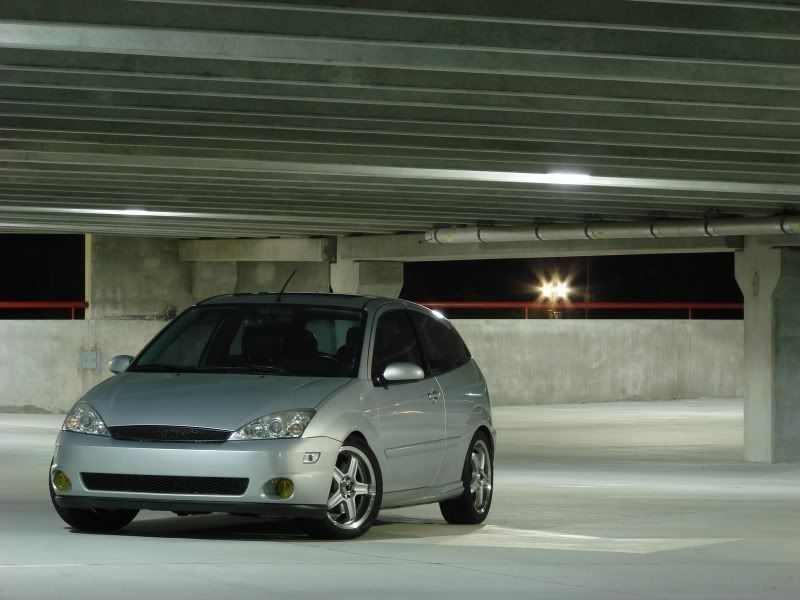 ...when I replaced my mats. These diamond plates were powdercoated dark grey and not only look great in my car, but considering I've got two anklebiters who like to dump sand in daddy's car all the time; its a worthwhile investment!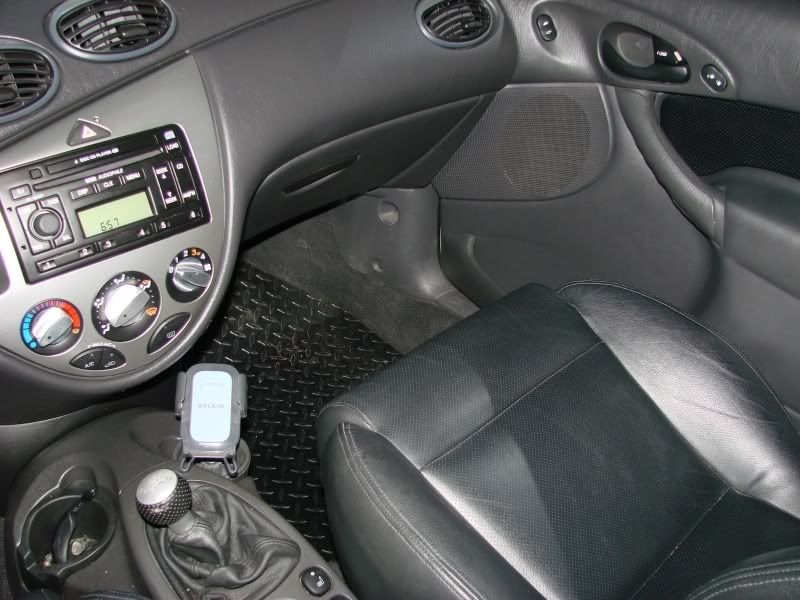 ...and a powdercoated Valve cover (thanks Andrew!). Only cost me $30 to get this bad boy
exactly
color matched to Magnum PI's 1980 Ferrari 308GTSi.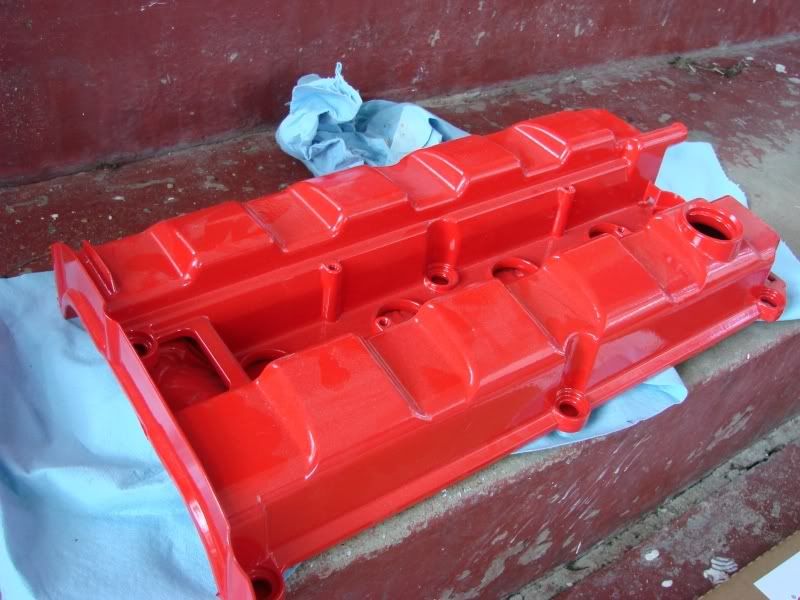 And oh my God is it sexy.
Really
sexy. I also painted my header shield a flat black in a high-temp paint a few weeks ago in preparation for the new under the hood mods.
...and last, but certainly not least, a pair of brand-spankin' new ST170s direct from Germany! (thanks Shepski!) These babys are virgin, never installed, and oh-goodness. They're hot! Naturally I outfitted then with Silverstar Ultras.
But getting them on was a bit of a challenge. I got three bolts off my Machs but couldn't figure out where the infamous 4th bolt was. Thankfully the answer was somewhat Matrix-like; there was no 4th bolt.
The final shot with the hood up. Perfection achieved!
After making sure everything worked, I backed Attila down for a few impromptu shots. Wowie-dowie does he look good!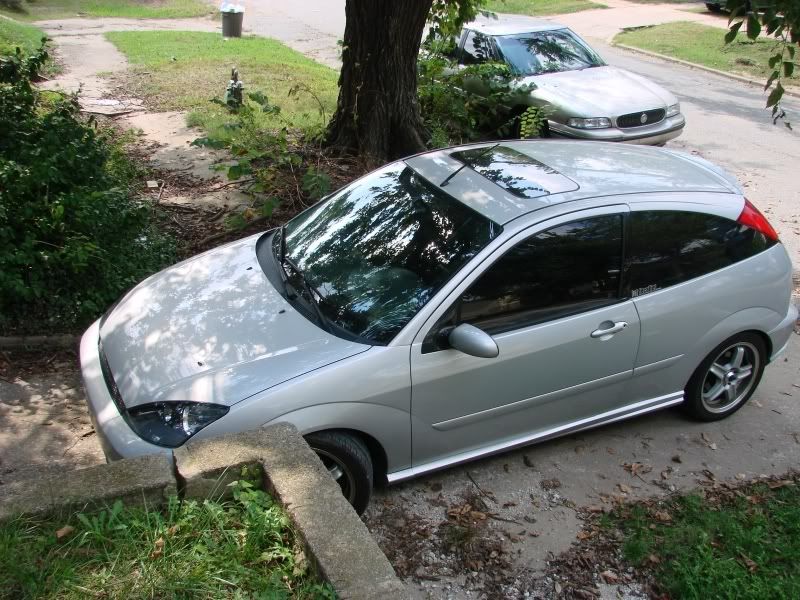 ...particularly in the nose!
You can see what I was saying earlier about my driveway, but it does make for a dramatic shot.
Thanks for checking out my car! - Jimmy