Discussion Starter
·
#1
·
Hi All,
Whilst trying to undo the lock nuts on my wheel so i could change the water pump, i striped the Key completely.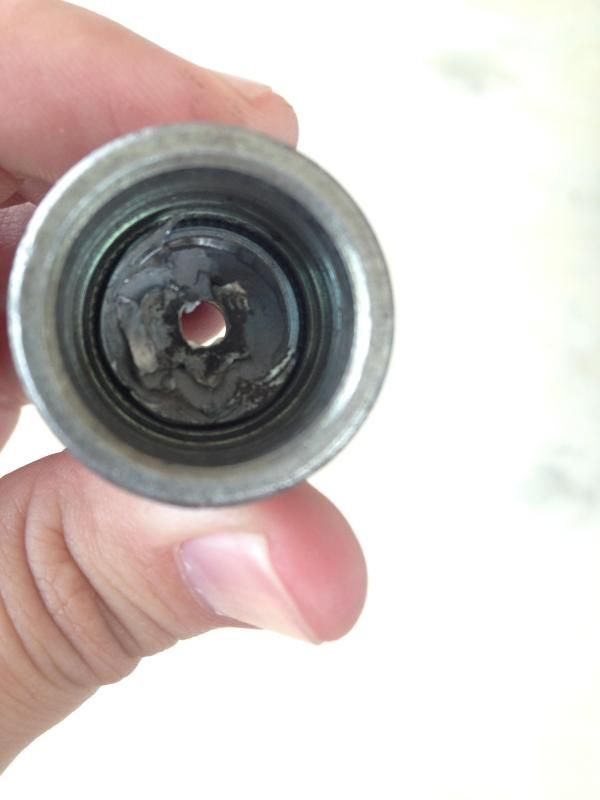 I tried two local tyre places, one tried the reverse tool with a battery powered gun, the other tried hammering a socket over the nut and undoing it. Unfortunately both failed.
Im concerned that the reason the key broke is because the nut is on too tight. I have never had an issue with using the key to undo the nut before, (Mind you the key is 12 years old).
Anyone with any suggestions, it would be appreciated.
Here is a picture of the Locking Nut.
Ohh, the Lock nut set is a Mcgard set, i emailed them and they are seeing what they can do.
Has anyone had any dealings with Mcgard or this kind of situation?