Discussion Starter
·
#1
·
Hello All, although i wont have a balls to the wall huge build like some on here, why not document all of it for fun? I do have plans for this car. First purchase will more than likely be a Accessport V3 with a base tune from Randy. That should be ordered within the next month or so. I plan to do a host of bolt ons (Catless DP, Catback, IC and charge pipes) Most likely will do an Oil Seperator sooner than later. I'm just looking for a little extra power but a safe reliable tune as this is my DD and only vehicle. I come from owning an '04 SVT Focus so I'm new to all the turbo and tuning stuff. This car is SO much fun so far but i'm already ready to see some improvements with it. I had Coilovers on my SVT so i definitely want to go that route with the ST and i'm in strong favor of the EibachXFifteen52 street set, looking for a big drop with a SOMEWHAT nice ride, It's between those and the ST St-X set. If anyone reading this runs either of these input would be much appreciated!
I've had the car since 10/30/14 and have only done some small appearance modifications since ive had it,
3000k HID Super Yellow Kit with Lamin-X yellow overlays for the fog lights from DDM Tuning. (Awesome kit)
Tinted the tail lights the correct way **NOT NITE SHADES** a couple drops of black paint in a batch of clear coat (very glossy finish).
Tinted windows 5% all around with 20% bronze on the windshield ...Yes, i have a prescription for eye problems :big smile:
Also went with a set of stock size Bridgestone Blizzak Ws80's for these harsh michigan winters.
Yellow Lamin-X only (No HID)
With 3000k HID
When she was getting the Blizzaks mounted.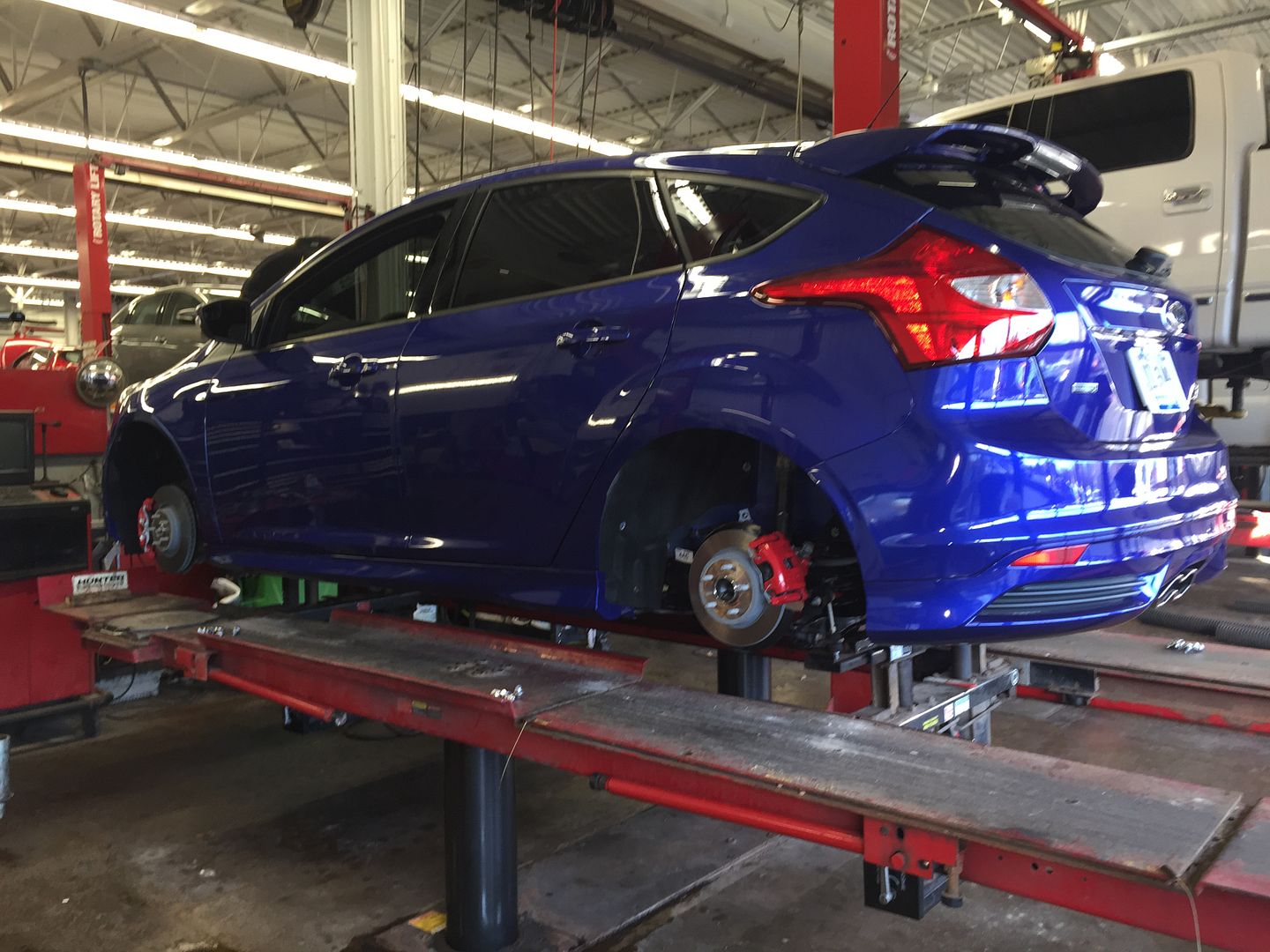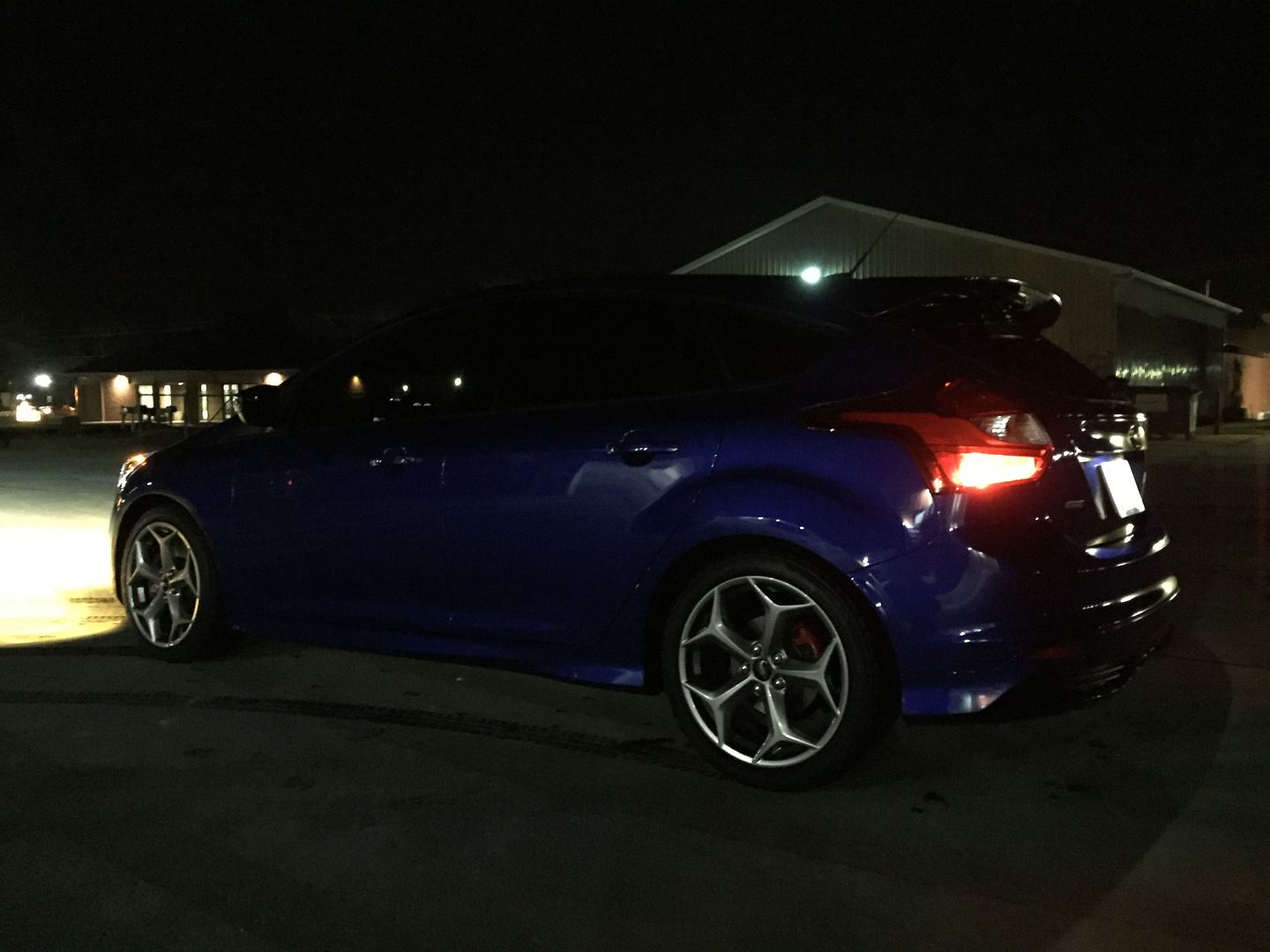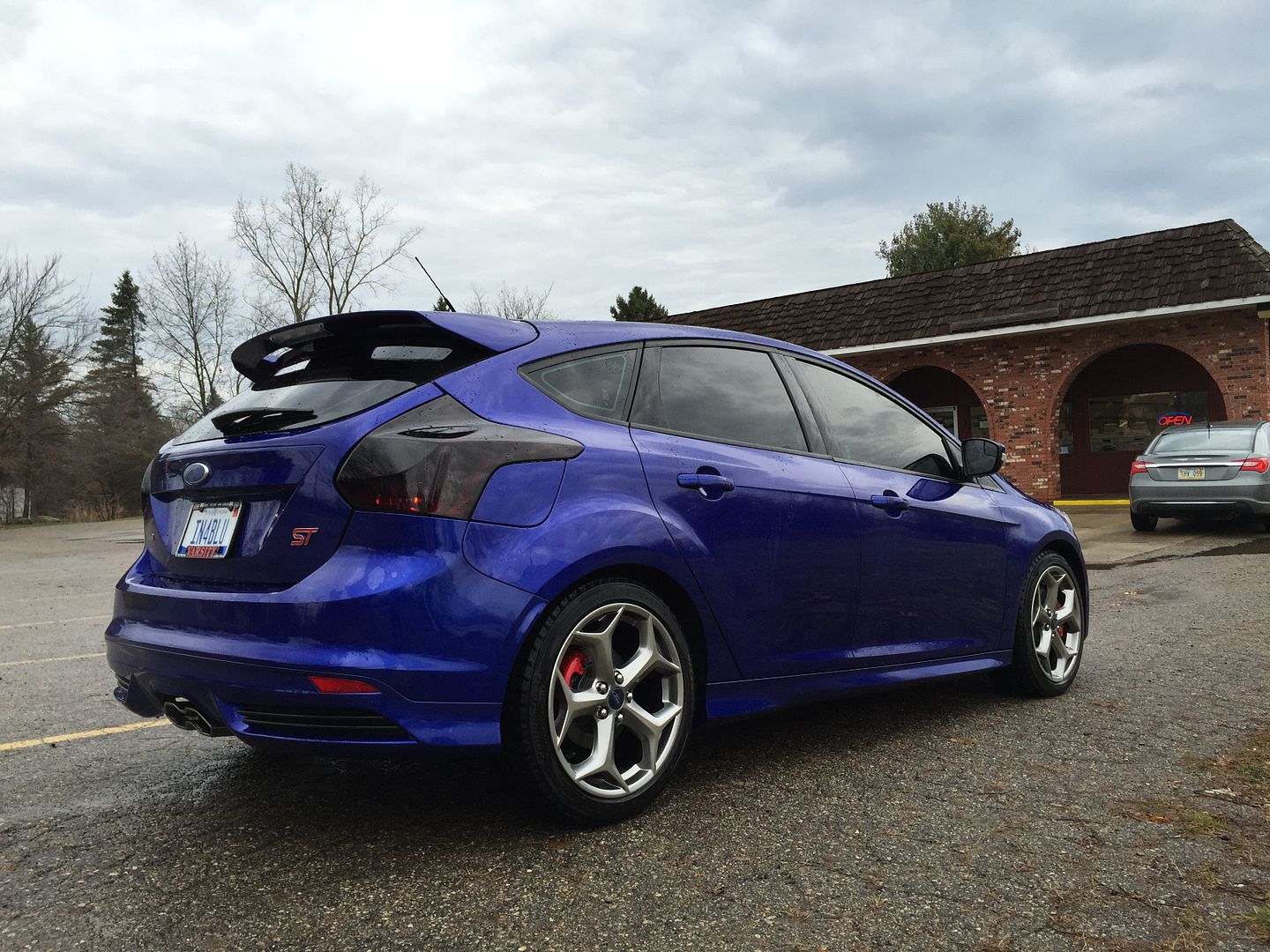 Michigan Winter and SALT... Gotta love it.
That's more like it..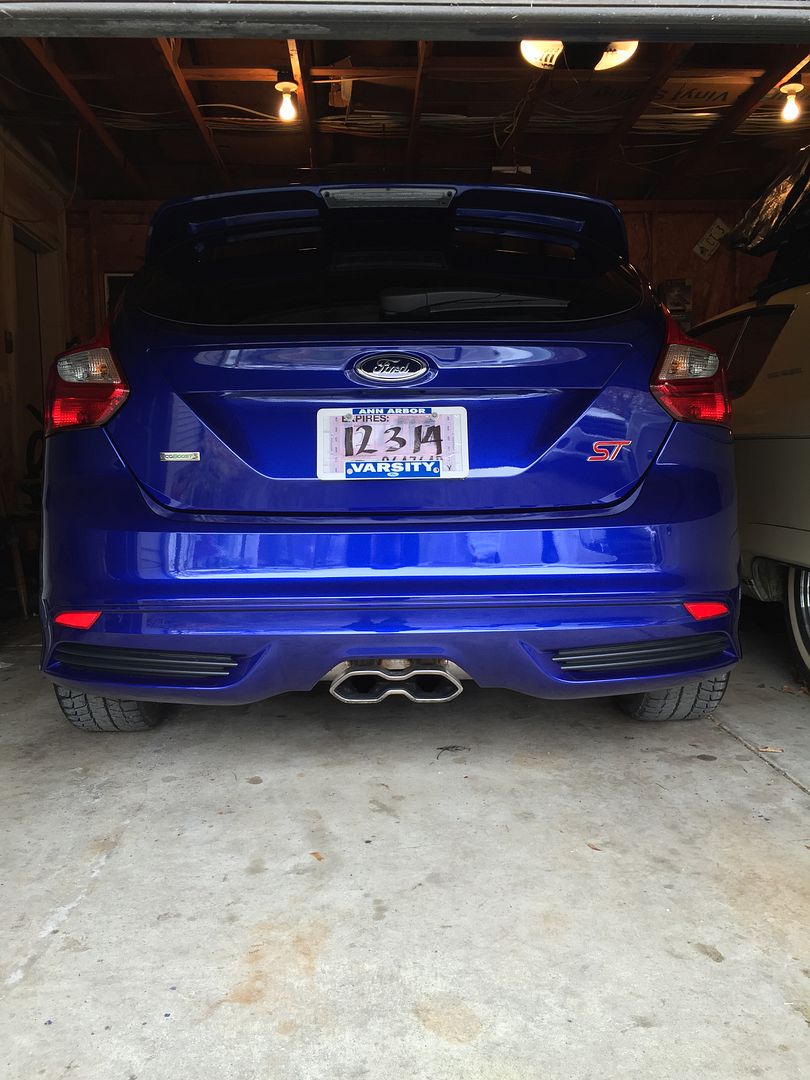 ST work hangz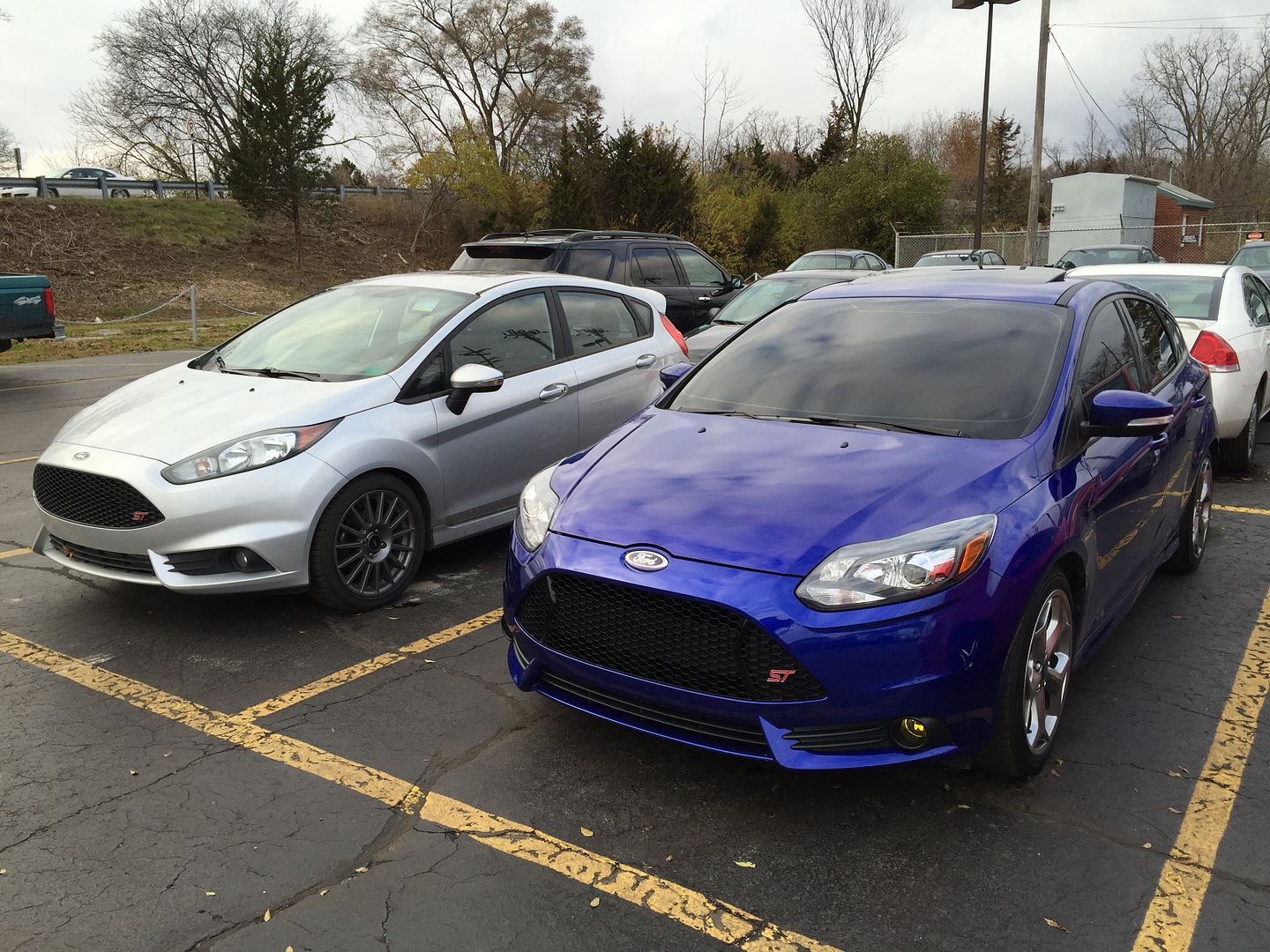 Stay tuned!! :smile: