Discussion Starter
•
#1
•
After running a JRSC for a couple of years, I decided to take the next step...turbo. Everyone said it would happen and it did. I know there are a number of quality turbo fabricators out there but I decided early on to go with Tom. I had had a great experience with Tom as he tuned my JRSC. I knew his turbo kit had been successfully tried and tested over time. And finally, I trusted Tom's tuning because he was willing to push the envelope but still keep things safe.
I began the build on May 14th. You can follow its progress at:
http://www.focusfanatics.com/forum/showthread.php?t=258140
The build was up and running by August 12th. Here's a pic of the completed build: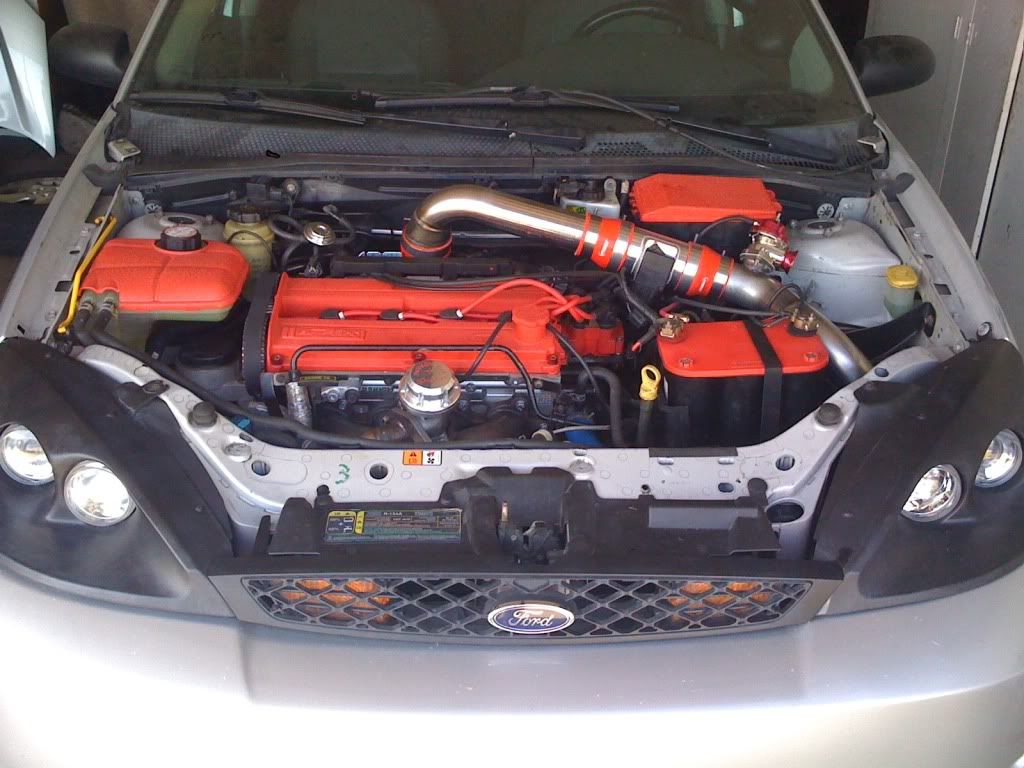 Tuning was roughly a 4-week process, primarily because we ran into some problems with my A/F gauge and sensor. We also had some difficulty with a corrupted file. Once we got past those obstacles, though, it all fell together. By September 15th it was fully tuned and broken in.
I am absolutely blown away by the performance of my Focus. This thing kicks down low and up high. Tons of torque and plenty of hp. It spools incredibly quickly and just screams throughout the whole power curve. Right now I'm running 12 psi of boost. I'm awaiting some shims for my Turbonetics Evo wastegate. Once I receive those, I'll bump it up to 17 psi and hopefully approach 300 hp.
If you're considering going turbo, definitely talk to Tom. His kit is very affordable, high-quality, and goes together perfectly. Throughout the process, Tom remained VERY accessible, even when his wife got hospitalized. And he's been great as he's walked me through some of the follow-up issues. Nicely done Tom!