Discussion Starter
•
#1
•
Last weekend 1loudfocus and i installed the OBX header. Ive been looking at catback exhaust systems but i wasnt sure what size the outlet was on the header.
Oh man this header has a junk flex pipe. It doesnt stay at 2.5 once it leaves the header. It goes from 2.5 on the inlet side of the flex pipe and then comes out 2.25"
I wonder if the FSwerks flex pipe will fit the OBX header? I think ide prefer to have it stay at 2.5" all the way back.
Any thoughts?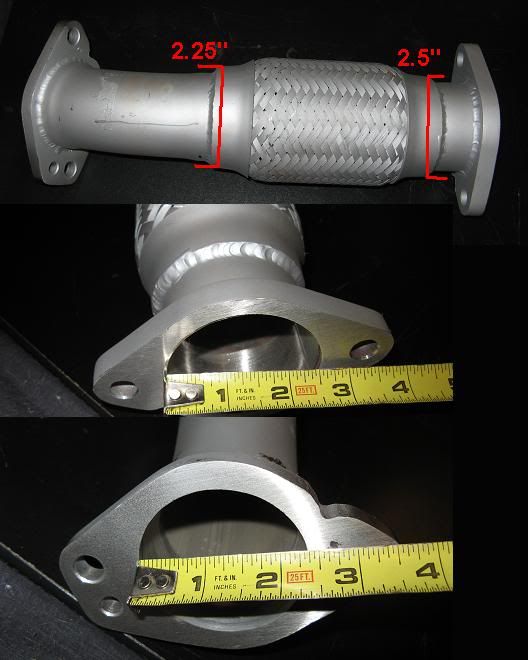 This is the left over "MTX" flex pipe that comes with the header kit on ebay.