Discussion Starter
•
#1
•
Just like a midget standing next to the urinal, some days its everything I can do just to keep on my toes...particularly when taking care of my Fofo (particularly when that Fofo happens to be the man-wagon periodically when I have to cart the anklebiters around). No, I'm not a real doctor, I just play one on the Internet. Still you'd swear the poor Focus was dying thanks to the wimpy wounded animal-like bellowing, teary-eyed face, with of course my arms held aloft on the top of my forehead like a triumphant boxer waiting for Daddy to make it all better when it gets filthy...so I washed it today. Unfortunately by the time I'd washed it, with the kiddos still strapped inside no less, and gotten home; it was dark.
Still no reason not to snap a quick photo. Fans of Futurama will appreciate this next statement: behold the hypno-toad!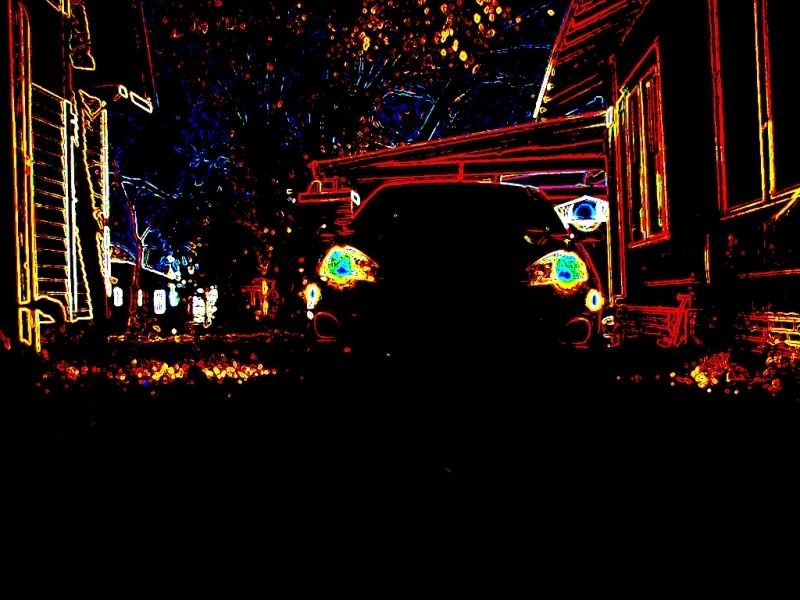 ...and of course without the photoshop treatment. Damn I love my ST-170s. For those nay-sayers who say I should have kept my Machs, I envoke the following statement as evidence to my superior decision-making ability: na-na-boo-boo. Enjoy.