Discussion Starter
•
#1
•
Well work interfered greatly with my life over the past year. 7 trips to South and East Africa, 2 to London, 1 ea. to Singapore and Korea, but it looks like that is all done for a while. Unfortunately I decided to get rid of the 2012 Focus Titanium, but fortunately I got to replace it with this.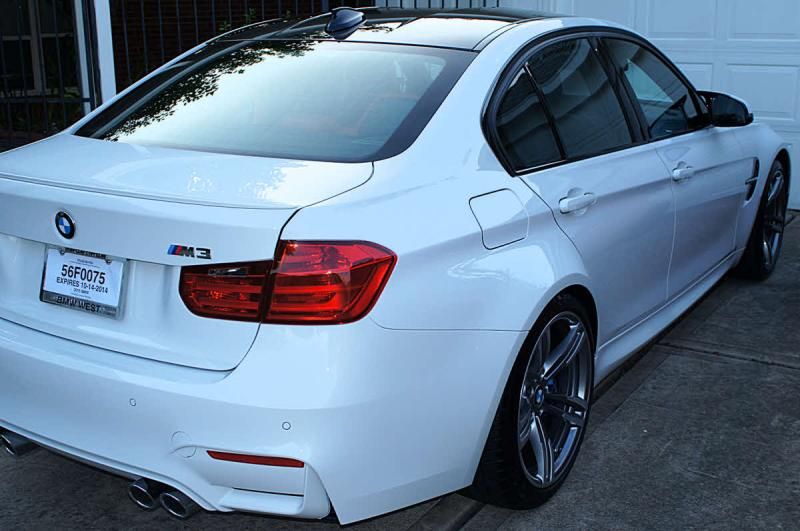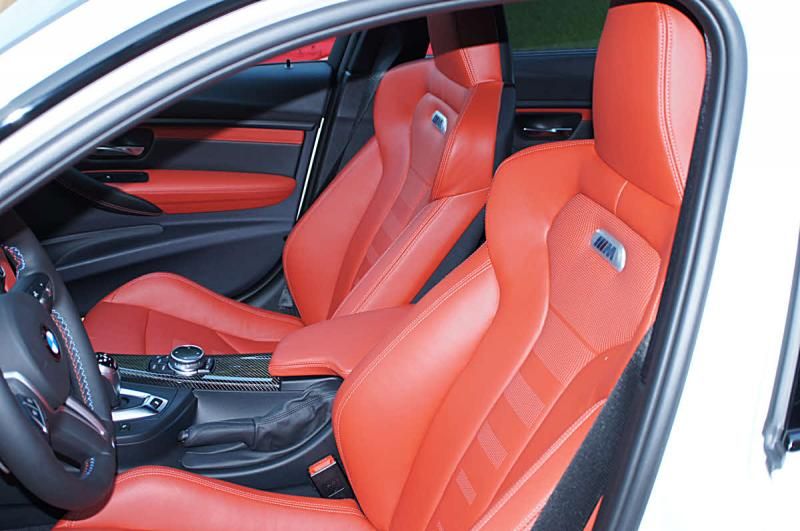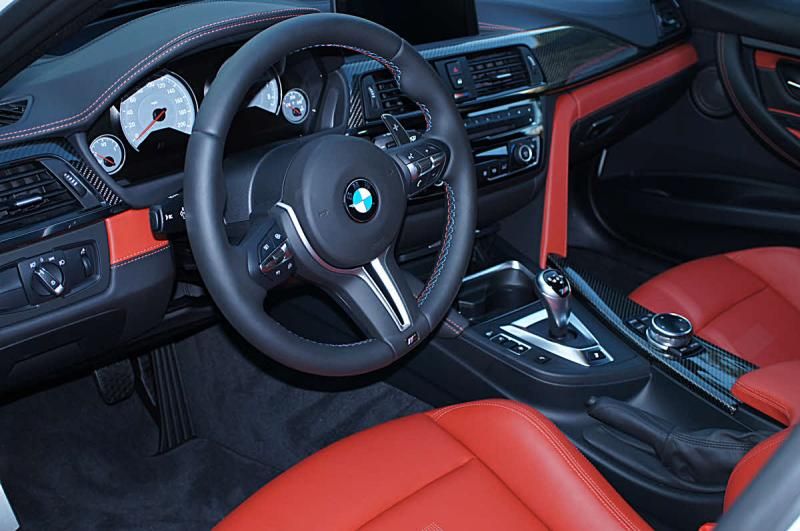 2015 M3, alpine white, sakhir orange/black full leather, 7 spd. DCT, 19" wheels, executive package. When I called to get my insurance changed the agent said they didn't have this classed yet, I explained it was a 4 door sedan with a 6 cylinder engine and automatic transmission, but he said it probably wasn't the same as a Camry so they classed it as an M5. Amazingly my insurance only went up $219 a year.
This is how a DCT should work, it is absolutely the best transmission I have ever driven with. In comfort mode it's as smooth as a torque converter A/T, but in sport+ it snaps your head back on every shift. Over all the car leans toward the "sporty" side of ride quality, the only time we have had an issue so far was a little road trip through the 2 lane roads NW of Houston and we found a couple of short stretches where the tires really wanted to make some noise. It would have been unbearable for more than 10-15 minutes.
But I'm very happy with it, it's fast, some of the finest seats I've ever sat in, and useful as a daily driver and an autocross car. Maybe now I can keep up with those SVT's.
By the way, it's a 3.0 L straight six, twin turbo, 425 HP and 410 lb/ft of torque, 3550 pounds total weight, carbon fiber roof and lots of gadgets.