Discussion Starter
•
#1
•
Someone decided my window was offensive and would look better inside the car. So they threw a brick at it. [thumbd]
They apparently were satisfied with it all over the inside of the car they left my stuff alone. [clap]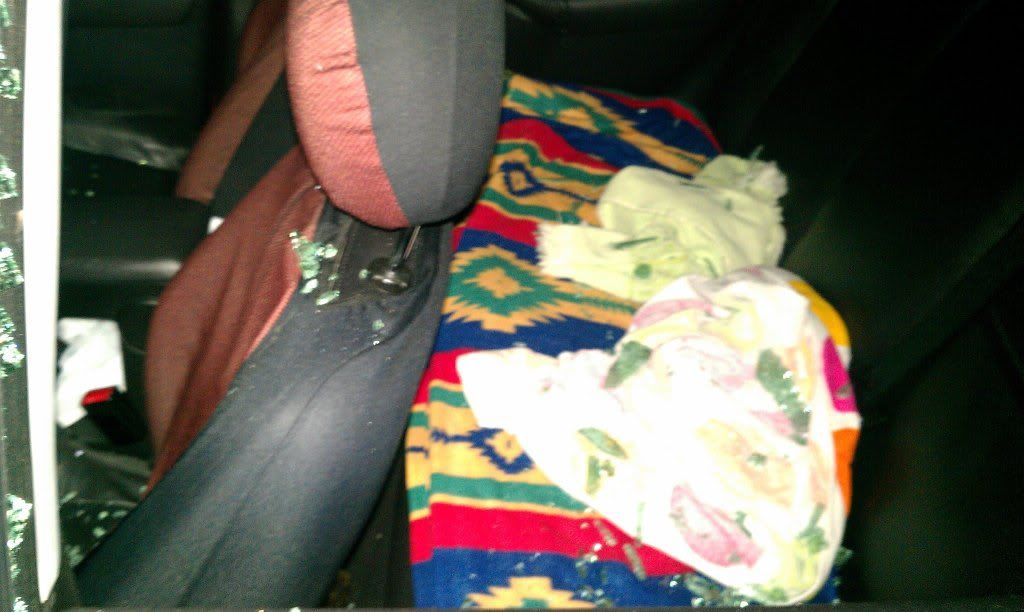 So I went home and all i could find was an orange trash bag....so I went for a monochromatic panel van look.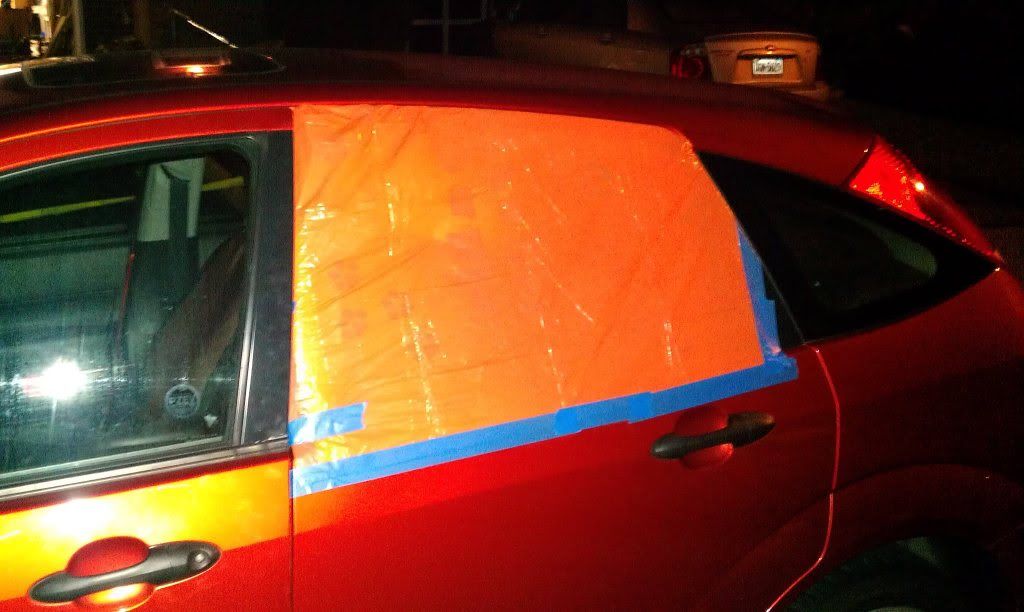 I didn't get a pic of the body damage, but an adjuster may not see it for a week so I may be stuck with the boring 09 Hyundai Sonata for a rental till the middle of next week.
Its a car but a boring underpowered one. I really want my focus back asap.