Ok, we know where this is going. I say some things and post lots of pics.
I had a Red '02 ZX3 back in '02. Bone stock, de-badged, helicopter sticker on the rear glass. Loved it. It got traded in on a Ranger in '04 because I thought I needed a truck. Really missed it a lot, I was surprised at how many people associated me with that vehicle. No pics (sigh).
Fast forward to Feb '13. I went and bought this.
I was happy with it. Everything was fine for a week, but then I saw two brand new Ti's on their lot. Then at another dealership I saw this -
If you want to jump to the beginning of when I got serious with the Ti build then jump to post #248. Ultimately I took it to this point before buying my ST, and now I'm done with modifying it and 'Focus'ing on the ST.
*Shots courtesy of Jdubhack*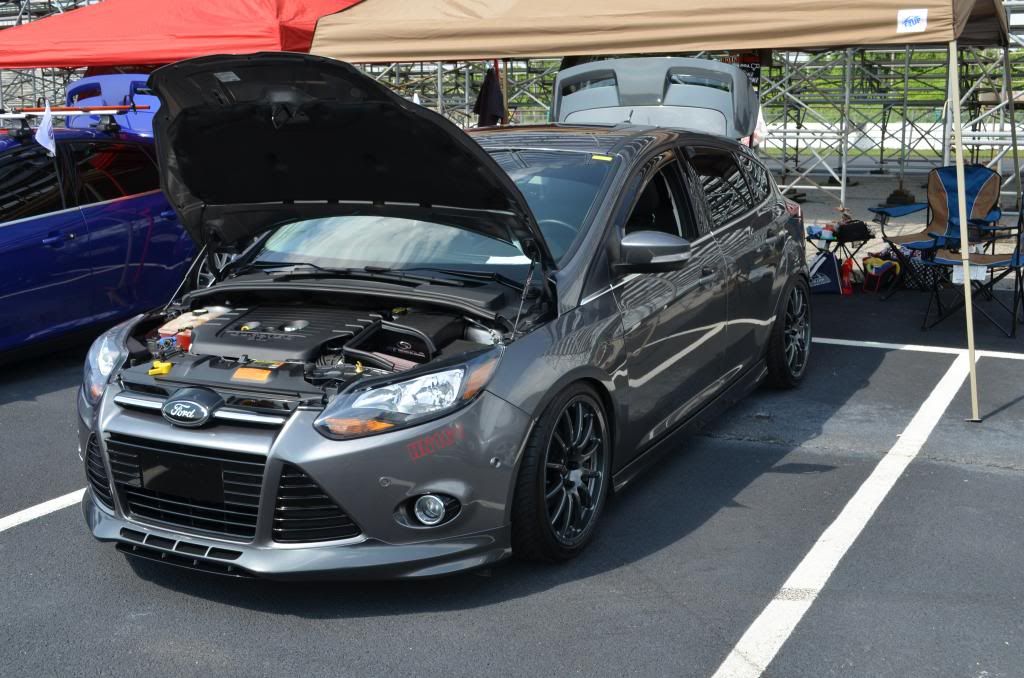 If you want to jump to the ST, the first pic starts at post #495 though the actual build has yet to occur.
First official ST pic-
Or you can jump to #603 for the final GiGi pic with the FiST-
And of course if you're just bored and interested in my ramble (at least the parts that I haven't already edited out), then start here and kill a few minutes!