Euro Focus 3dr build
Hi Im Dan and this is my focus project
The car had been subject to an insurance write off and was repaired. . Thing is with silver focuses is paint a single panel and it stands out a lot. A few panels around the car had been painted but nothing matches so its having a colour change.
So it is
2003 Focus 1.6 Elle ltd edition
Heated black leather interior
AC
Nasty alloys.
Right then in 2000 ford had a body kit option called the Collection which consisted of front and rear bumpers and side skirts. I have got hold of this kit which is getting fairly rare these days.
So trial fit
some 17s
And fitted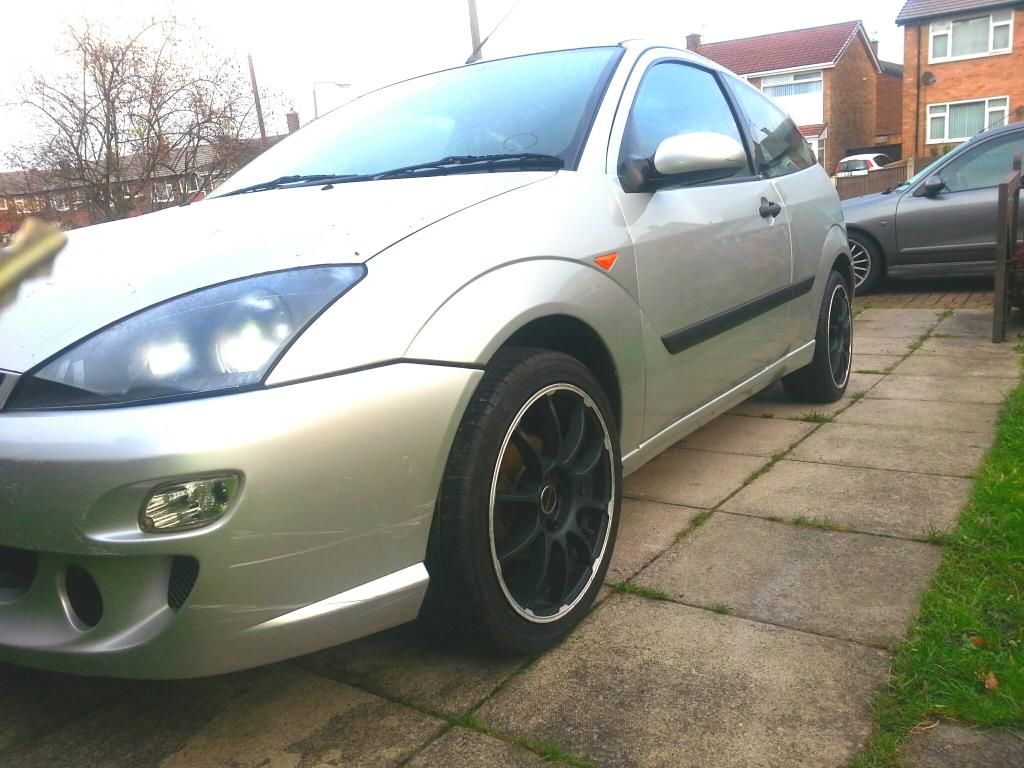 So the plan is full colour change, better suspension, better brakes, audio upgrade and maybe an engine swap..
So thats it for now in the coming weeks it shall be stripped down and prepped and painted.. I need it on the road for December.