Discussion Starter
·
#1
·
Being a Junior in college (Mechanical Engineering), this thread may not move as steadily or as rapidly as the other choice built threads on this forum, primarily John's, Nick's, Turbo Turtles, Marty's, or Mr. Braun's. However, I'm in the process of putting together a mutt Focus Power kit to adapt to a Comp. Orange SVT (because everyone on here knows that Orange cars make the most power [rofl] ). The goal is, in spring, when my SVT comes out of its winter hibernation, it'll be towed to McNews to get my setup tuned.
Goals are about 260-270whp on stock internals, or until the stock clutch grenades, whichever comes first. (Depending on funds after the setup is complete, a clutch/flywheel may just land in aswell.) Nevertheless, its onto the parts a already have. Some of which are subject to change.
Focus Power Stainless Log Manifold
- Has cracked before, which the previous owner did a very, well, "filling" job of "fixing". Another small hairline crack is forming at the #1 runner, both of which are getting ground down and rewelded soon. After rewelding, the manifold is going to be painted silver in VHT Flameproof paint, or treated with Sterling JetHot, funds permitting.
Garrett T3 Super 60, .61 A/R
- A Garrett edition of the T3 Super 60. When I got the turbo it was decently dirty, so I semi-polished the compressor wheel and did a very light port and polish (very light, removed casting) on the inlet mouth. Shaft play is nonexistent, and turbo mileage is around 1500 miles.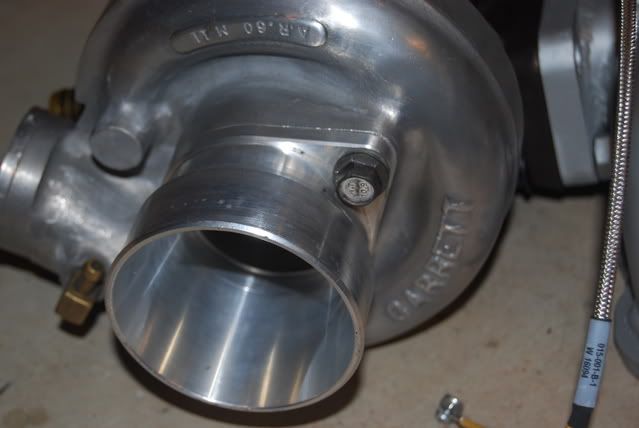 Turbonetics Evolution Wastegate w/Focus Power Recirc. Tube
- Evo Wastegate with 10 psi spring, repolished housing with brand new gaskets and brand new stainless steel mounting bolts on the recirculation tube and mounting flange. This picture also shows the EGT probe in the third runner, and the turbo loosely fitted.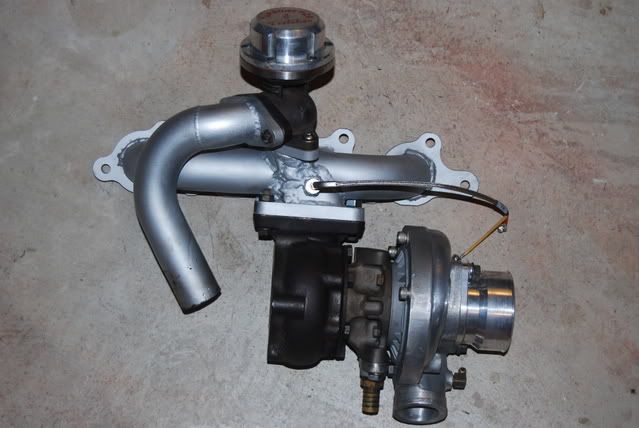 Focus Power 2.5" Zetec Downpipe
- More Focus Power proven parts, a true 2.5" downpipe. I coated it with DEI silicone spray for now, but after I get the wideband O2 bung welded in, it'll be wrapped in DEI heat wrap.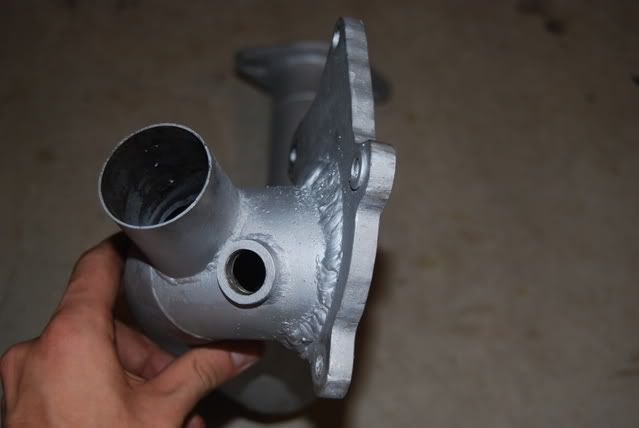 K&N RE390 3" Air Filter
- Filter of choice, nothing fancy here, no ITGs or anything, just a brand new filter.
Trubendz 2.5" Zetec Flex
- Since this was an old zetec made kit, this is a zetec flex to keep the exhaust flanged correctly. The SVT header, CFM highflow cat and SVT flex on my car now will all be sold and ditched in the conversion to a Zetec exhaust.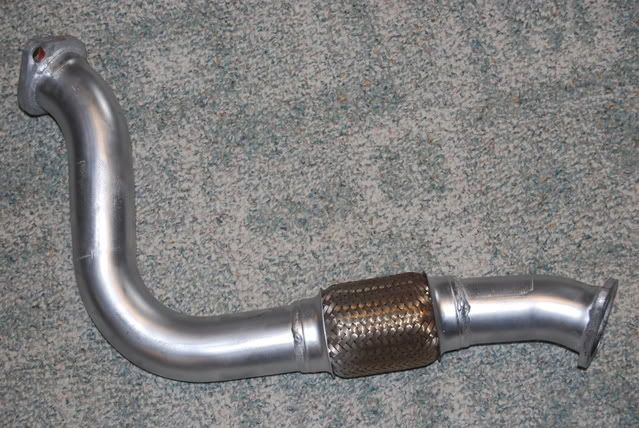 Bell Front Mount Intercooler
- 27x6x2.5" Front Mount. Still really undecided if I went with the right one, will probably switch this out in favor of a bigger intercooler. But I got a good deal on it when my buddy decided not to use it on a build of his SE-R.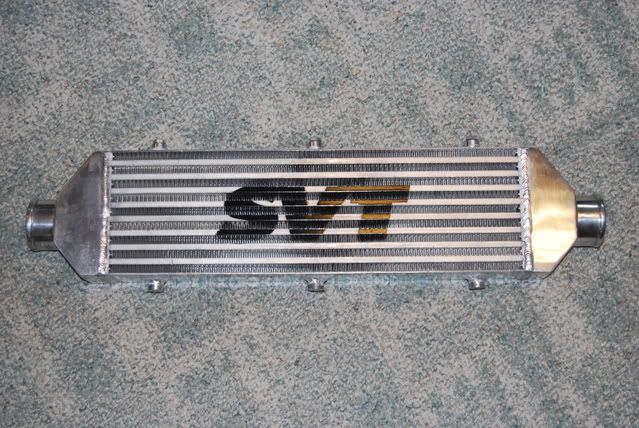 All New Gaskets and Silicone Vacuum Hose from ATP Turbo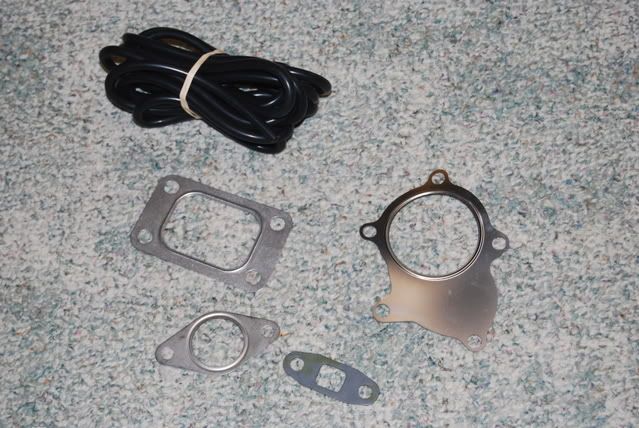 Greddy Type S Blow Off Valve
- Tried and True BOV. Enough said.
FR Green Top 42lb Injectors
- Came with the kit, will probably sell and step up to 60 pounders.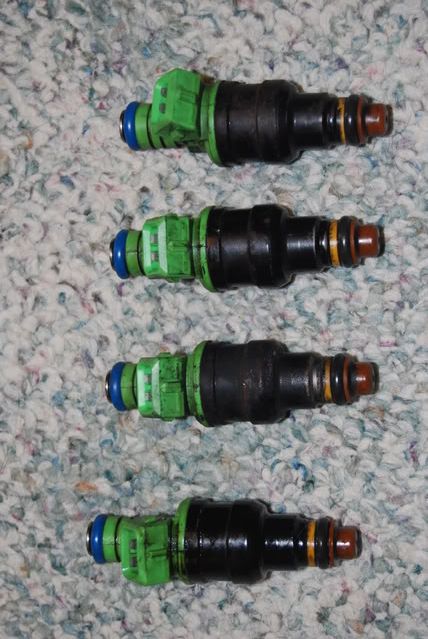 Autometer UltraLite Gauges
- To match the existing water temp and bolt gauges in the car now. Boost will be mounted Hillyard and HaveBlue style over the steering column, and EGT will be plumbed into the 3 pillar pod I already have.
Hallman Manual Boost Controller
- MBC with in cab cable and boost control. A MBC with in cab adjustability, saw one work in person in a 1G DSM that went high 12s, so I should be fine with this little guy.
And the powerplant this is all going to cram into.
I have some piping that came with the kit in the garage, no pictures of it. I can only really use a couple of the bends, so almost all of the charge piping will be custom.
Existing boost friendly mods already on the car are as follows-
All 3 VF Mounts
CFM Intake Couplers and Billet DSI Clip
Gates Blue Racing Timing Belt
JayRacing PCV Plate
CFM 67mm Throttle Body
MBRP 2.5" Catback
Tom's Tune (N/A, but I have a Predator for the Turbo, so I can flash)
180 Deg. Thermostat
HTP 3" Blowthrough Tube and -10AN Stainless Oil Drain with Earl's Fittings are in the mail and on their way. She's coming together though! Comments and suggestions are more than welcome.