Discussion Starter
·
#1
·
Well, as some of you know, I've been dreaming about driving at Sears Point Raceway for a long time, the better part of the last two years. It is one of my favorite tracks and has always been my official test track on Gran Turismo. I finally got my chance to go out there at a NASA HPDE event this weekend and I had a BLAST! It exceeded my expectations ten-fold! I learned a [
][
][
][
][
][
]*load from the instructors and overall had a great time.
Things were looking grim in the first session, I don't think I went WOT once and the instructor was telling me non-stop follow the line, follow the line, which is hard to do when you're not going all out, you basically have to steer to the line since the car's momentum isn't carrying it the way it would. However, by the third session I had graduated to doing lead/follows with my instructor and was having a much better time. I also got to go for a ride with him in his 350Z during session 4, which is very advanced drivers with open passing. That was a rush.
My best session was the fourth, I got about three wide open laps with my instructor behind me and it was nirvana. I was also lucky enough to have the tapes rolling on that lap, so I got some video for you guys.
Here's some of the video, had to kill the quality a lot to get it small enough to host:
http://media.putfile.com/Infineon
Here's some pics, the last few were taken by a professional gig at the track.
There were TWO of these at the track. Using your rental to its full potential. :lol: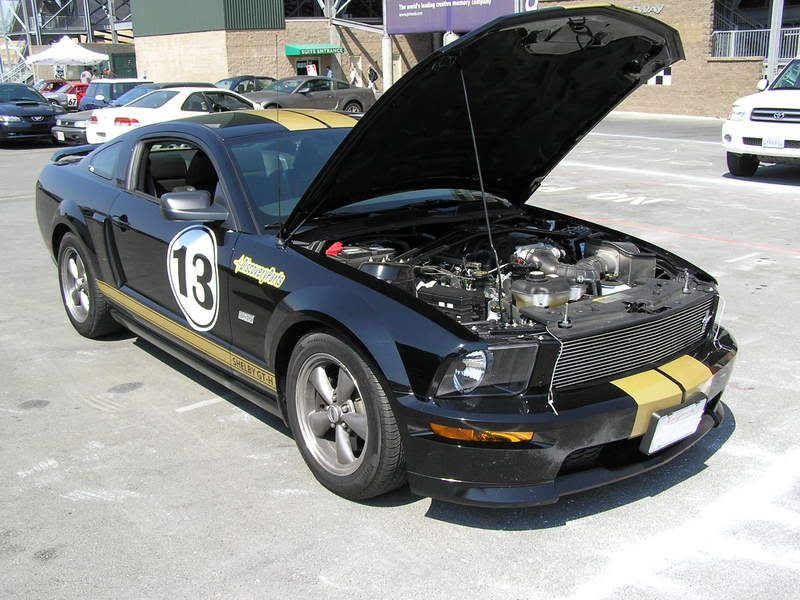 Hi.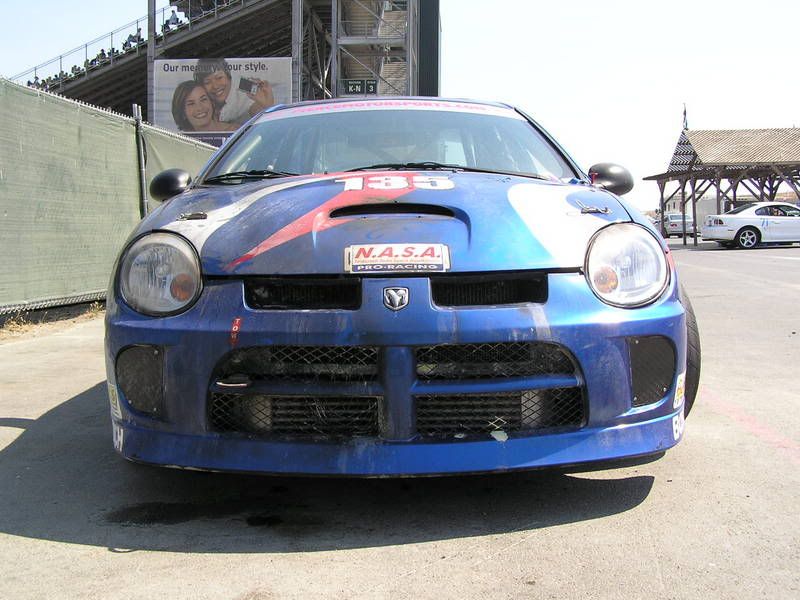 US Touring Car SRT-4 didn't fair too well against a fuel tank fire.
Shot from a BMWCCA Event they had during our lunch.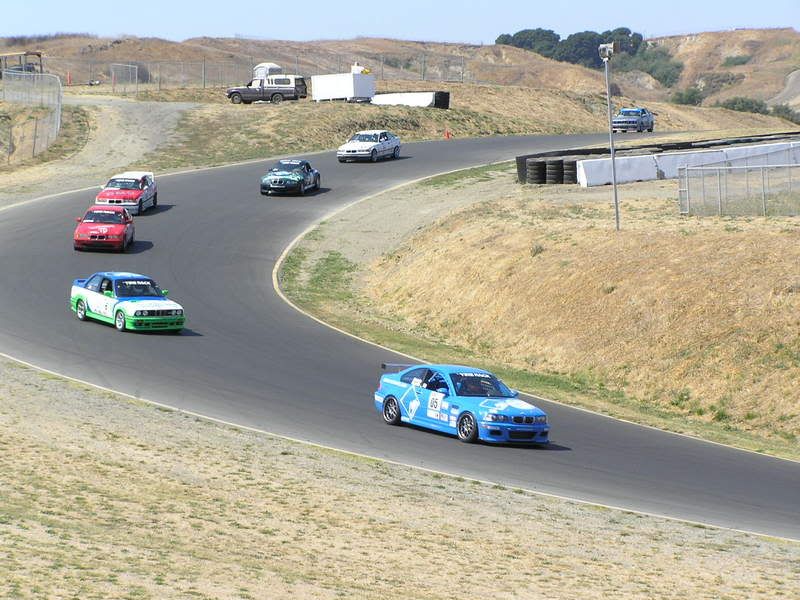 The R Patrol.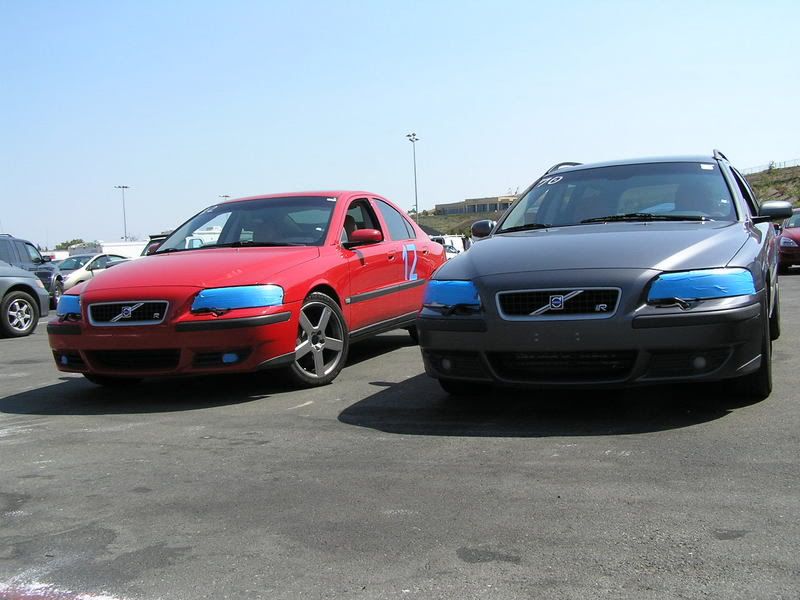 Classic Mercury from the Panamericana Race.
A lot of bay area money was present.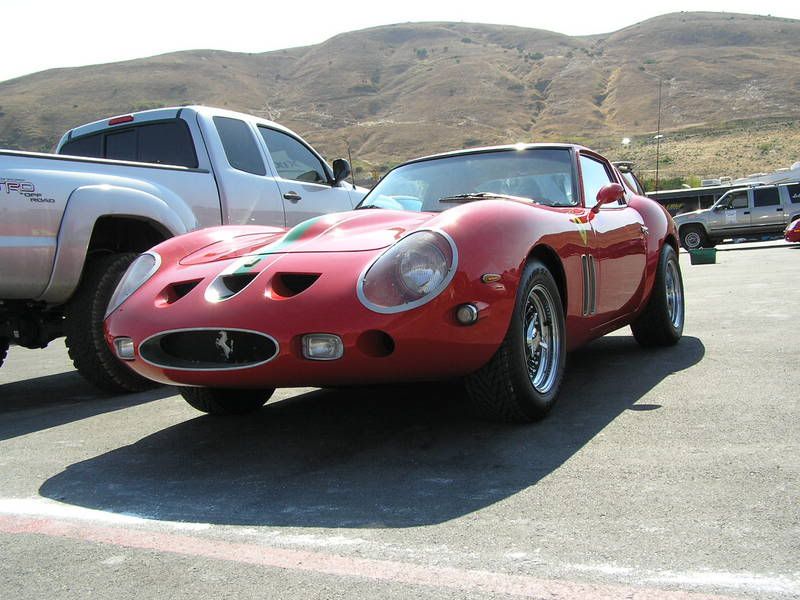 View of the paddock. Truly a world-class track, the facilities were top notch, and the event was very professionally run.
The real deal. Owned by one of the chief instructors and was out on course with us, beautiful machine.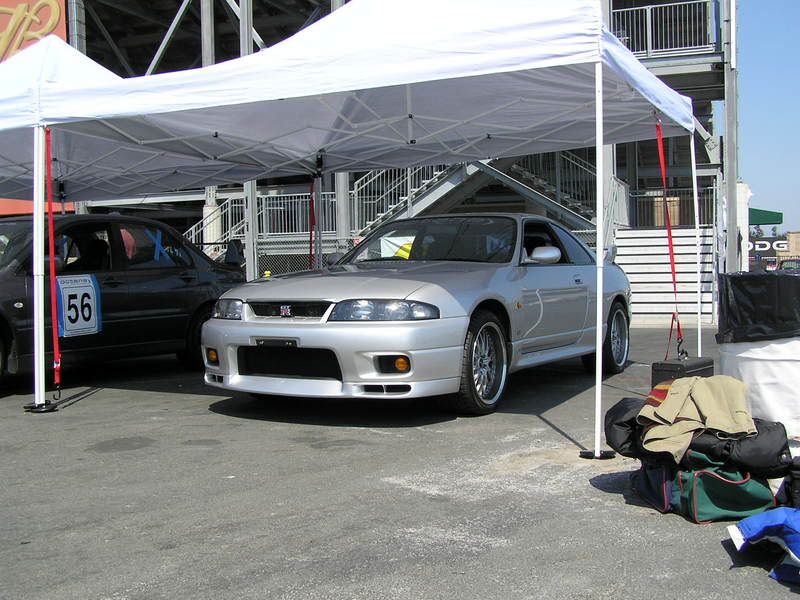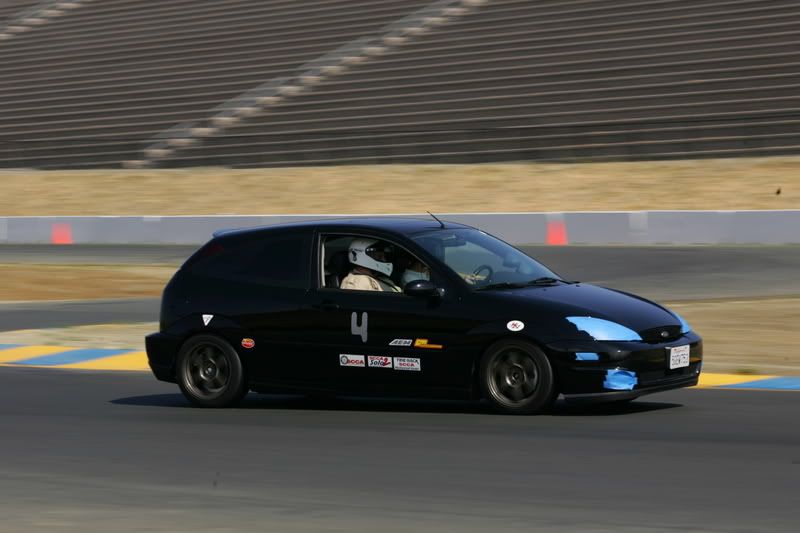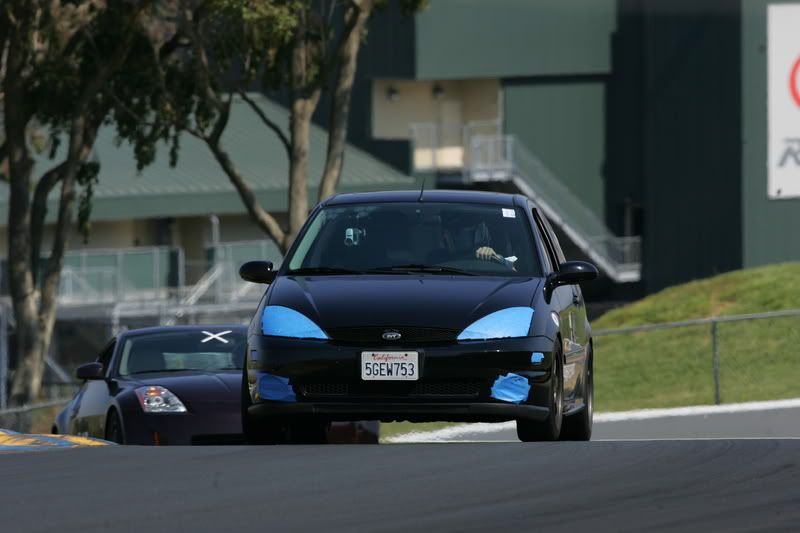 Don (GtnMaZumOn) - Mustang - Frush sandwich)