[
][
][
][
][
][
]UPDATE SEPTEMBER 20 2011[
][
][
][
][
][
]
Well, this has turned into a full build. Plans are to gut it, then do all n/a power modifications and race it
Plans for my build are a tune to take advantage of the performance parts and then a lightweight battery, carbon hood, replace the sunroof, upgraded brakes, upgraded suspension, lightweight racing seat, lightweight rims, upgraded clutch with lightweight flywheel, crane stage 2 cams, intake manifold, 67mm throttle body, lsd, FRPP 4.06 gears, AC delete, UDpulley set, lexan windows in the back, remove the cat as my area has no e-testing, 75 shot of nos, cut out the spare tire wheel well and make an aluminum cover that goes straight accross rather then the big space it is now, and skin the doors. I might even acquire a 2.3L to do the the work to and then just do the swap once the motor is complete. The project is on hiatus until spring, time to start saving.
Work allready completed:
- Steeda short throw shifter
- OBX Header and flex pipe
- Magnaflow cat-back exhaust
- AEM cold air intake
- Started the weight reduction process
-----------------------------------------------------------------------------------------------------------------------------------------------
I decided to scrap the complete leather interior for something a bit more racey.(ricey?)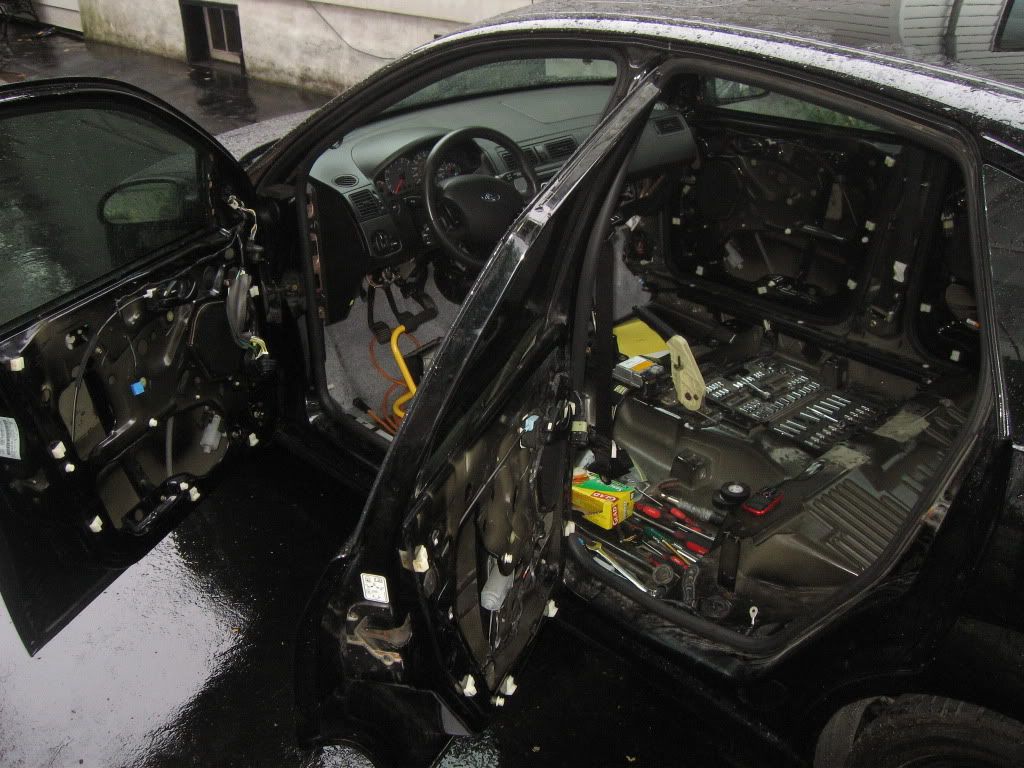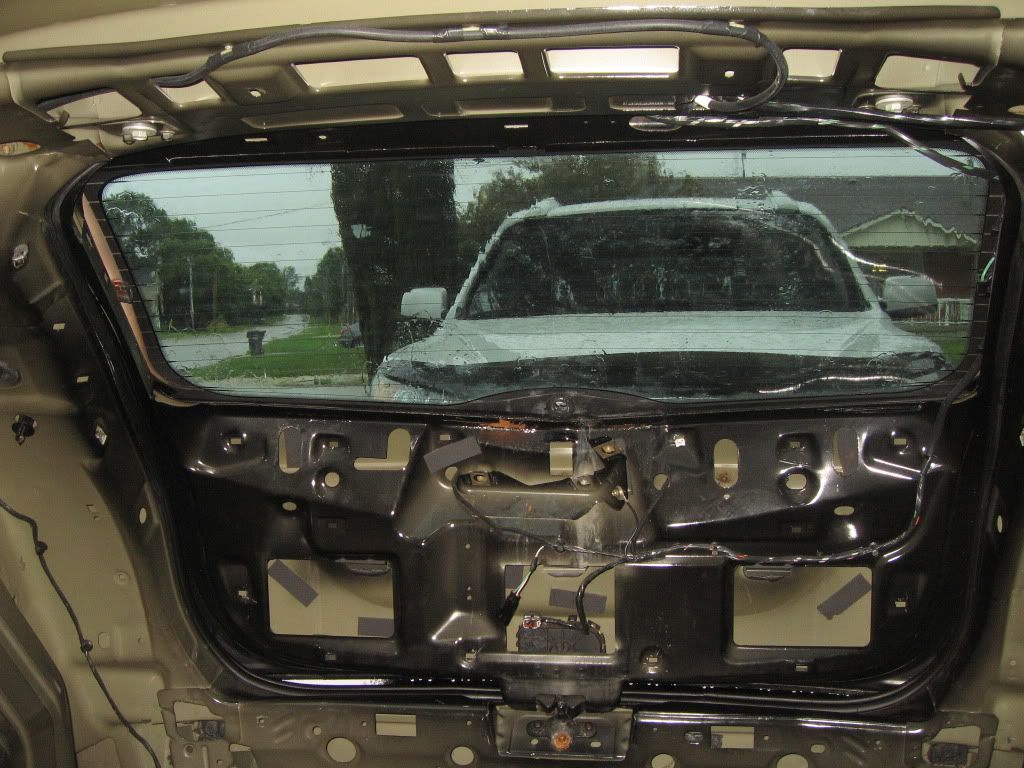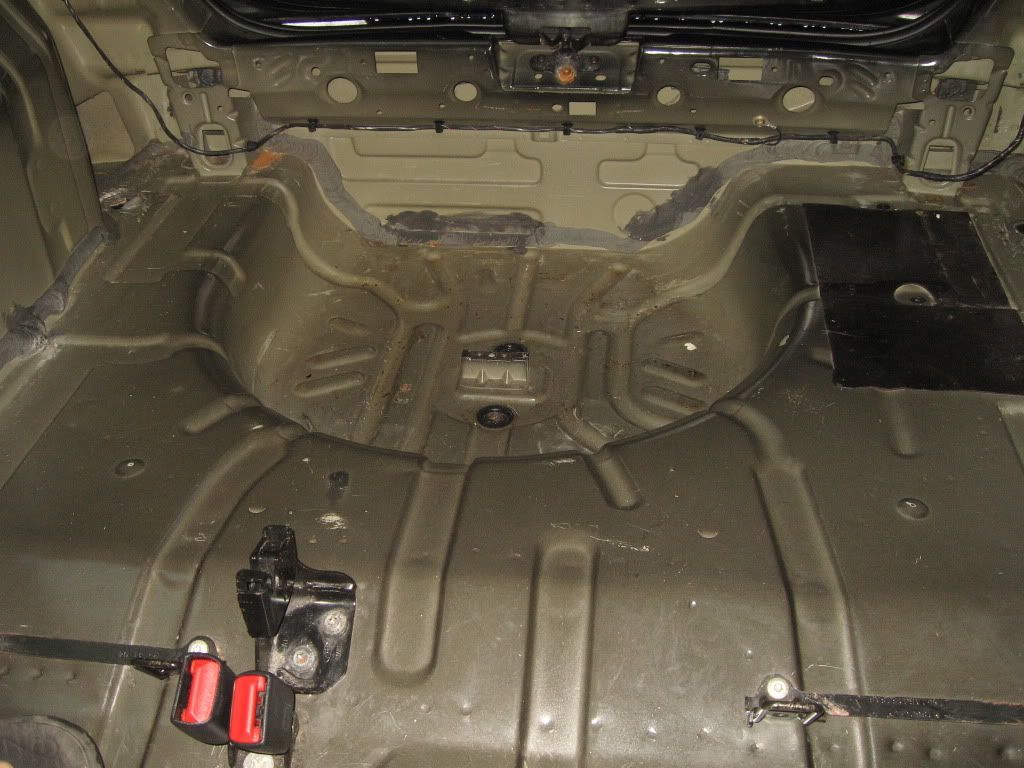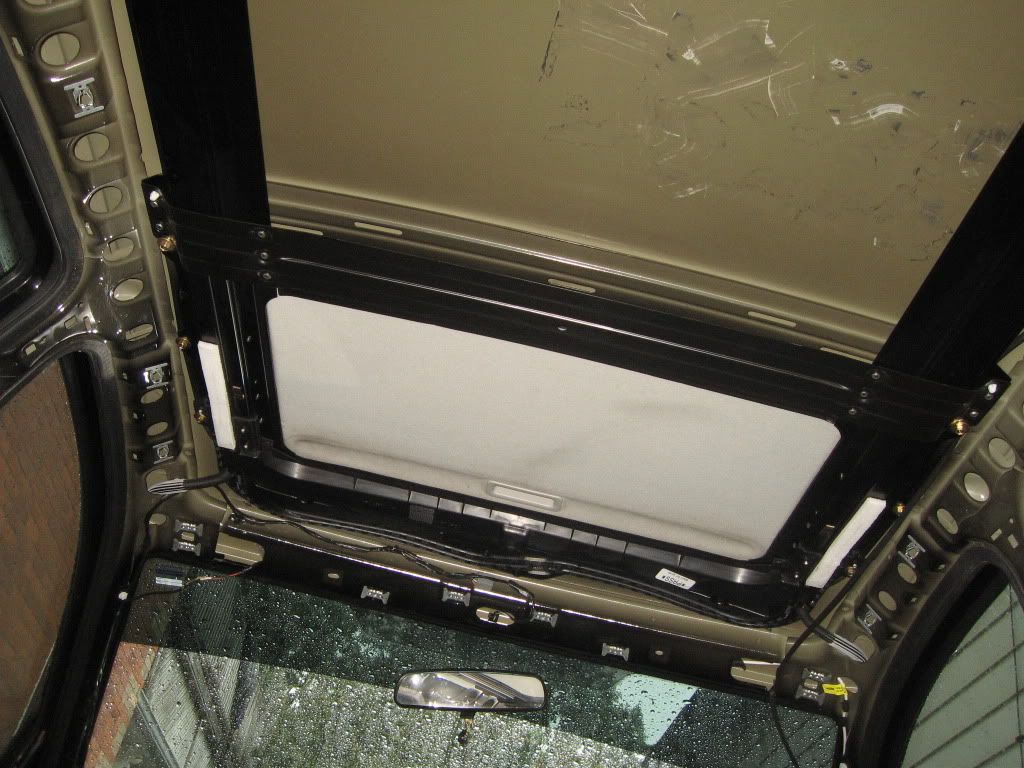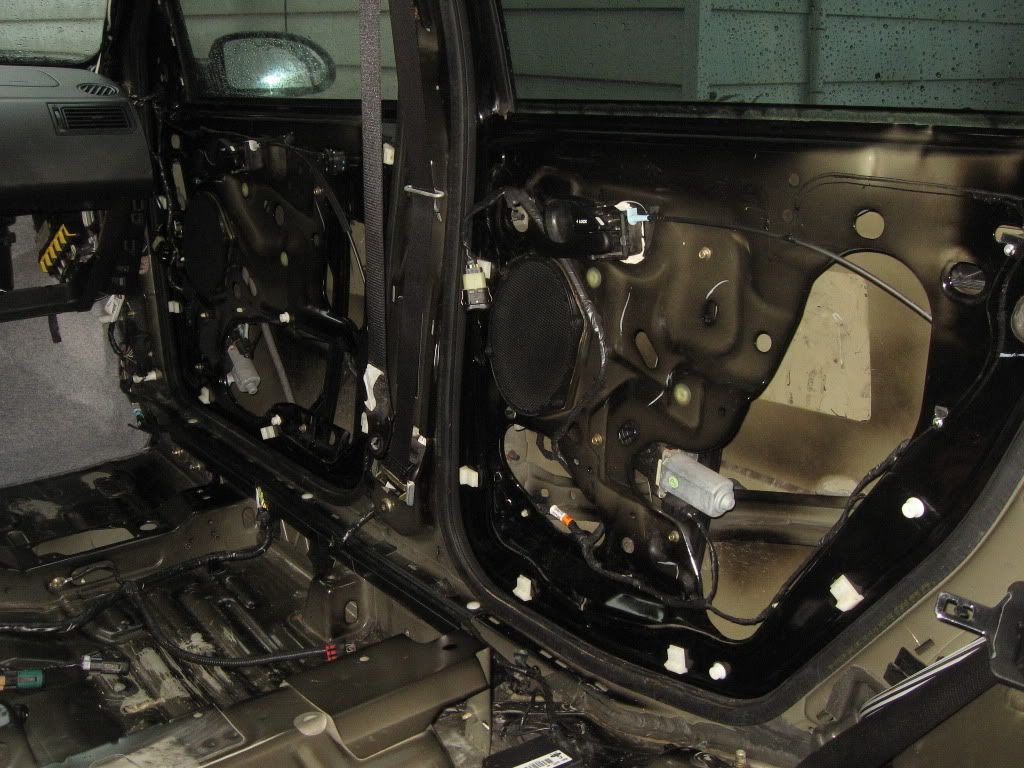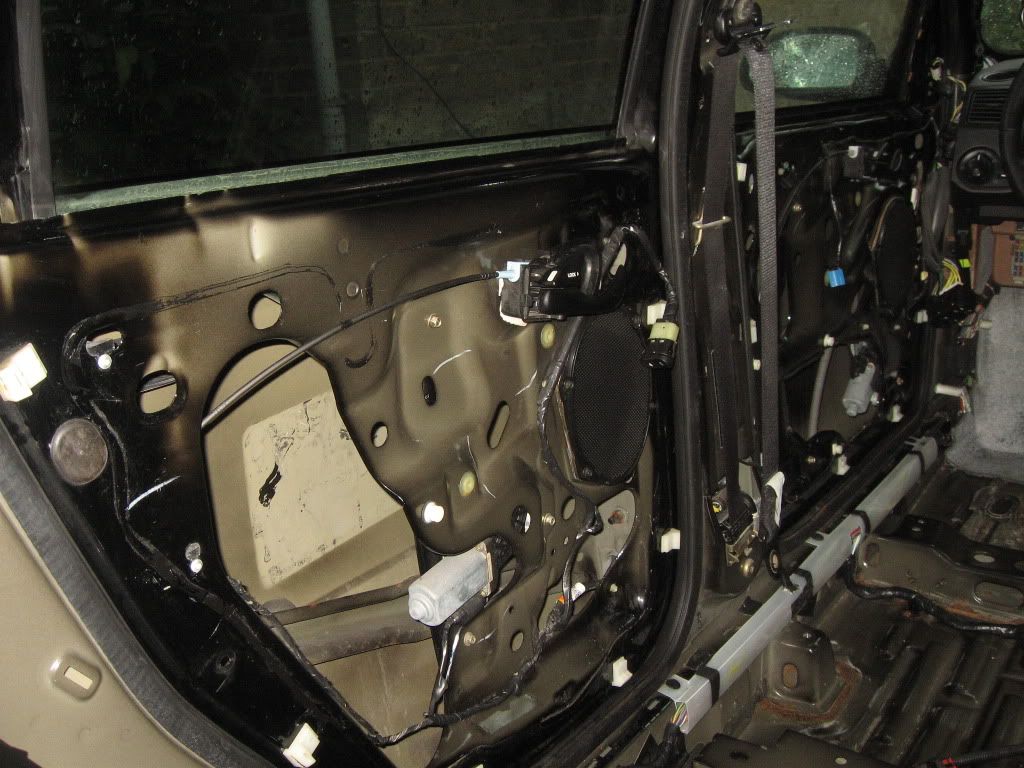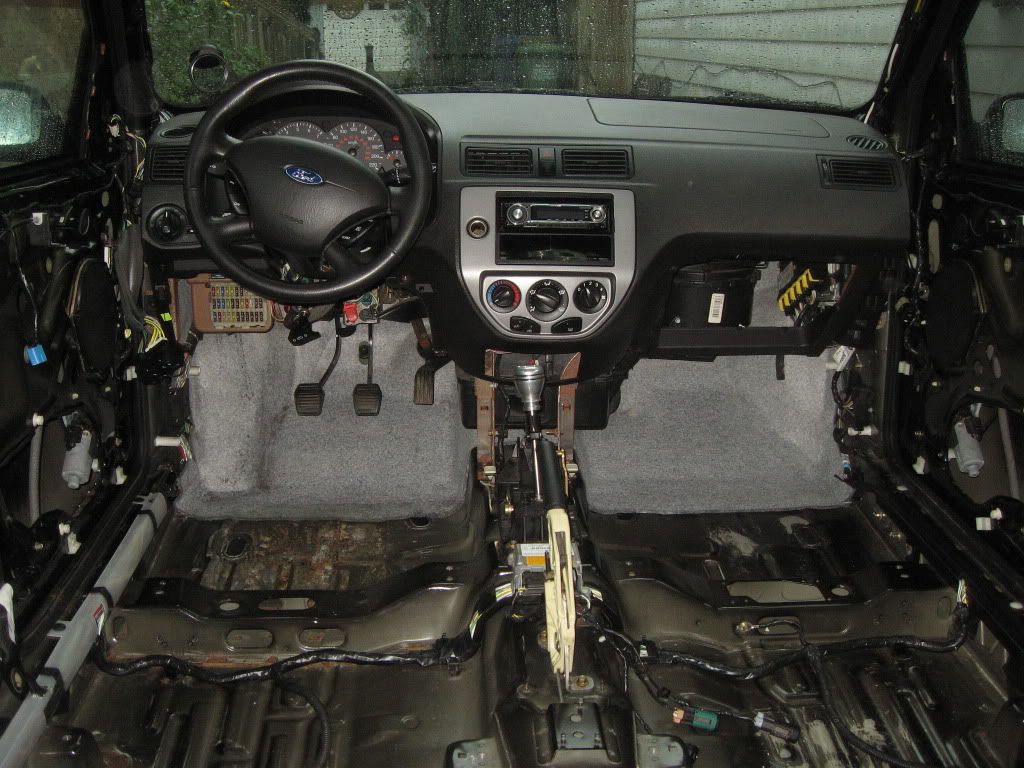 And here she is as she sits.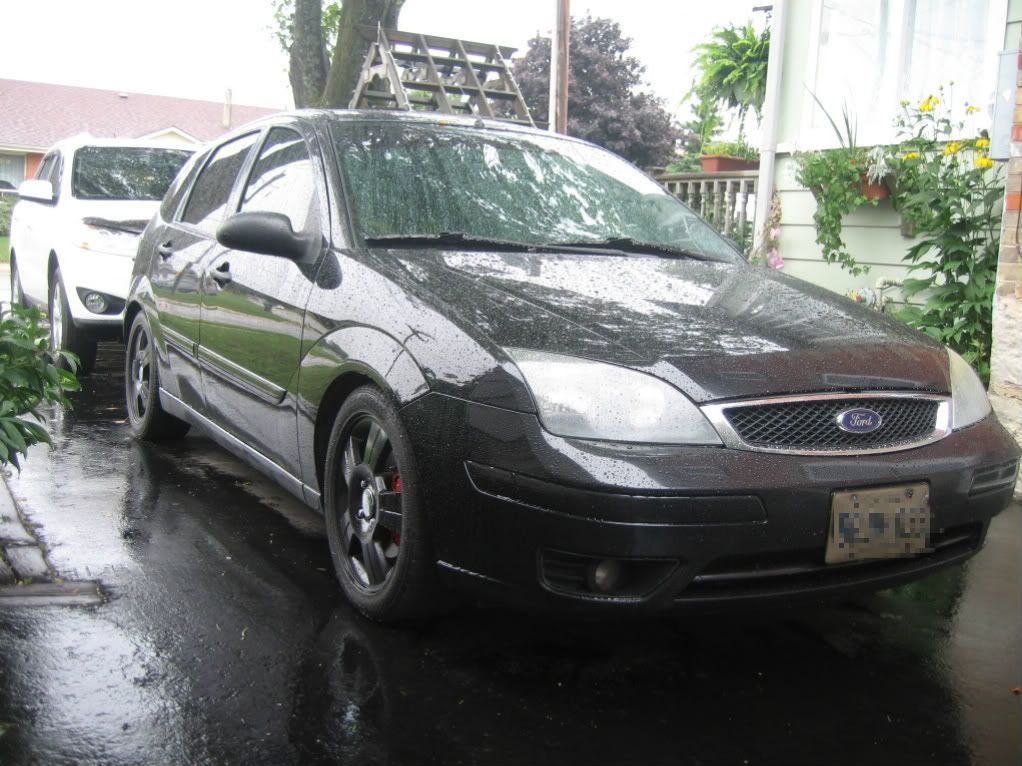 Needless to say I have a complete leather interior for a ZX5 available.
If anyone has any questions ask away.
It's made a huge performance difference. I took down a nice RX-8 the other day and was quite proud of her. [woot] I'd guess that I have removed approximately 225 pounds or so. I live next to a grain mill and have easy access to a weight scale so I might spend the 10 bucks and get it weighed.
I want to remove the sunroof assembly but dont know how to fill the hole it leaves in the roof. Any ideas?