Discussion Starter
•
#1
•
Asking/Offering Price:
I am asking a total of
$16,000 for everything
(discount when everything bought together), though I'm willing to negotiate on price depending on what all you want.
Car alone: $12,990
Extra parts alone: $6,000
You pay for car transport, or personally drive it offsite. This project has been about triple that in cost, but I realize I will never get money back out of a custom car, and honestly, it has been worth every penny as it has carried me through my lengthy education with a smile (Masters, PhD, and post-doc). The buyer of the car has complete control and priority over any spares, thus please do not contact me about extra RS or SVT parts individually until after the car is sold. But feel free to contact me if you're interested in only the car or only all of the extras.
Item Description:
Summary
2004 Ford Focus SVT to RS conversion (all OEM Ford parts in this build)
Only 77,228 miles
Plus this sale includes an entire garage/storage room worth of extra parts (both RS and SVT)
251hp / 209 lb torque: PowerWorks Supercharged SVT

Tein SuperStreet Adjustable Coilover suspension (with Electronic Dampening Force Controller, in glove box)
More details in my signature, including link to more pictures of build etc. You will not find a cleaner car, this thing has been babied.
This car has a very long story and I'm happy to talk AT LENGTH about anything and everything associated with it, but to keep things simple, here is a short version. It was purchased new from the dealership with 112 miles on it in 2004, and I have been the only owner for the last 8 glorious years. I am a biochemist labrat, but during my masters and PhD I used this hobby car as an outlet for keeping my stress levels at bay as I silently toiled on this car in my garage at night. The car went through the first stage of body modification in 2005, including RS wheels, wide fenders, quarter panels, bumpers, side skirts and RS gauges, as well as a full car custom repaint. To my knowledge this was the very first full-car RS body conversion completed in the US. Then in 2006 both a PowerWorks SVT supercharger kit and Tein SuperStreet coilovers with EDFC controller modules were installed. In 2009 I began on the interior, including the complete RS front/back seats, door cards, door sills, E-brake handle, and center console. Honestly there are WAY too many parts to list in this build, thus I have just commented on the largest items. More recently, several RS parts had become available within the US, and I have stock-piled spares for virtually everything, including body panels, wheels, and even a second complete RS interior.
Parts patiently waiting for installation also include an RS rear hatch wing, RS headlights, front bumper splitter, an RS front grill and RS door handles. I should also note that this was not a build for cutting corners, nothing was rushed, everthing was meticulous, I have every receipt/record, and ALL PARTS ARE OEM FORD RS COMPONENTS.
While I would prefer to sell this project prior to my move to Germany in September, I am perfectly willing to maintain it in storage, so no lowball offers please. I have loved this car like a first born for many years, and would prefer to find it a happy home.
PARTS INSTALLED ON CAR
Outside Car:
RS front bumper (w/ grill, side vents, turn signals and fog light surrounds)
RS rear bumper
RS quarter panels
RS front fenders
RS side skirts
RS wheels (w/ set of RS lug nuts)
RS front wheel well splash guards
fog lights
15mm spacers on rear wheels
side triangle turn signals
custom front upper grill
POWERWORKS supercharger SVT kit
Tein superstreet adjustable coilover kit
Tein EDFC (electronic dampening force controller)
Inside Car:
RS door sills
RS interior (complete. front/back seats, front/back door cards)
RS center console (with build # and starter button)
RS speedo/tach
RS e-brake handle
cobalt blue/black gauges (boost/vacuum, oil temp)
EXTRA PARTS INCLUDED IN SALE
RS parts inside my house:
RS wheel set with tires (set just used for car shows, not driven. *With another set on car already)
RS front bumper
2.5" wide RS front bumper splitter (from Puma Speed)
RS rear wheel well splash guards (front are installed)
RS lug nuts (special requirement for RS wheels, one set already on car)
extra power door locks, power window buttons
extra European plugs for accessory lights (signals, headlights etc)
RS badges, PowerWorks badge, SVT badge
extra under-engine windscreen (OEM RS, with one already installed)
extra throttle bodies (original SVT one, a BBK, with PowerWorks one installed)
OEM RS rear wing (painted imperial blue, w/ 3rd brake light, template guide and electric washer plug)
RS interior door handles (silver & black)
2001 Ford Focus WRC/RS plastic model kit (unassembled, but planned for car shows)
RS front floor mats
RS e-brake handle (one installed on car already)
Original SVT parts in my house:
4 original SVT wheels and tires (6-spoke unique from 2004 SVT)
SVT suspension (shocks, struts, springs)
original SVT window washer reservoir
extra SVT engine bolts, and engine parts/belts (from PowerWorks kit upgrade/install)
SVT snorkle and intake
SVT battery box and strap
SVT front fender (pair, left and right, original CD silver paint)
SVT rear bumper rebar, rear bumper foam
SVT front bumper crash foam
Extra parts in my basement in England:
extra RS interior. COMPLETE. (front & back seats, front & back door cards, door handle surrounds, all MINT condition. Other set installed in car currently)
OEM RS headlights (new in boxes from Ford of Germany, LHD)
extra RS front upper grill
extra RS rear quarter panels
extra RS front fenders
Email Address:
You can send me a PM here, or ask addition questions on these forums. I am happy to post additional pictures of anything, or give further descriptions.
If you prefer a faster reply, as I do not check these forums daily, please also use my email address:
[email protected]
Your Location:
I am located in Columbia, Missouri. Dead center between Kansas City and St. Louis. Coincidently, the car is also located here
Pics (if available):
Here are a few (once I figure out how to post them properly), but you can also look over the link in my signature. Again, if you have specific questions, or want pictures of anything specific, I am happy to oblige. (Additional pictures now added by request)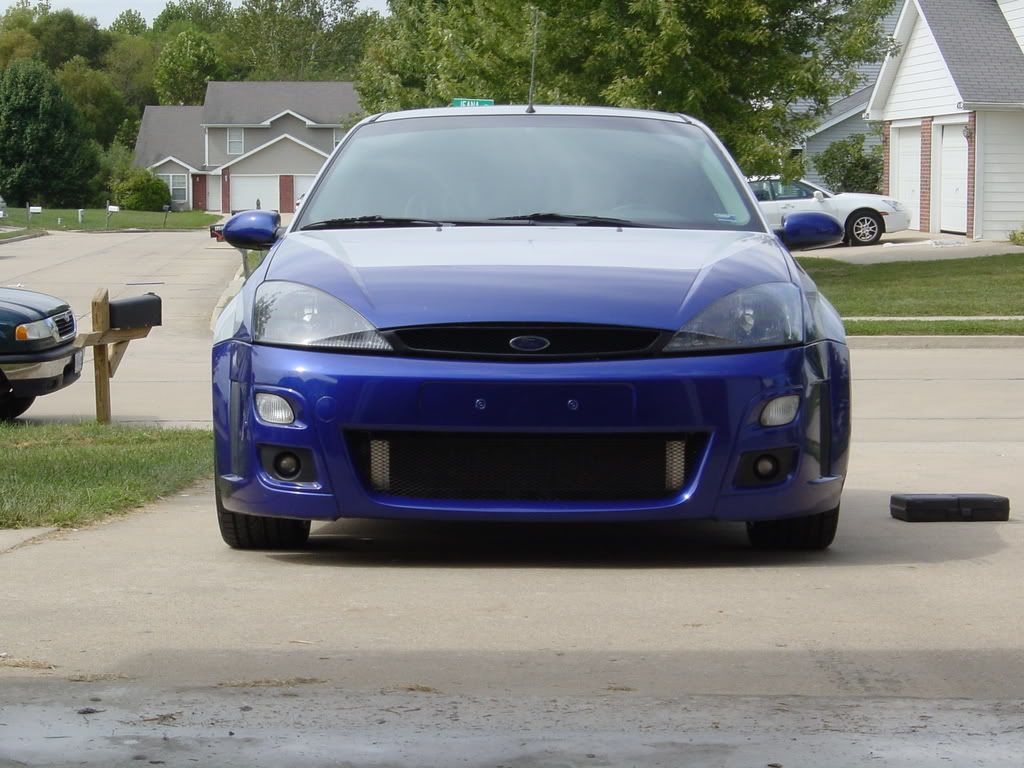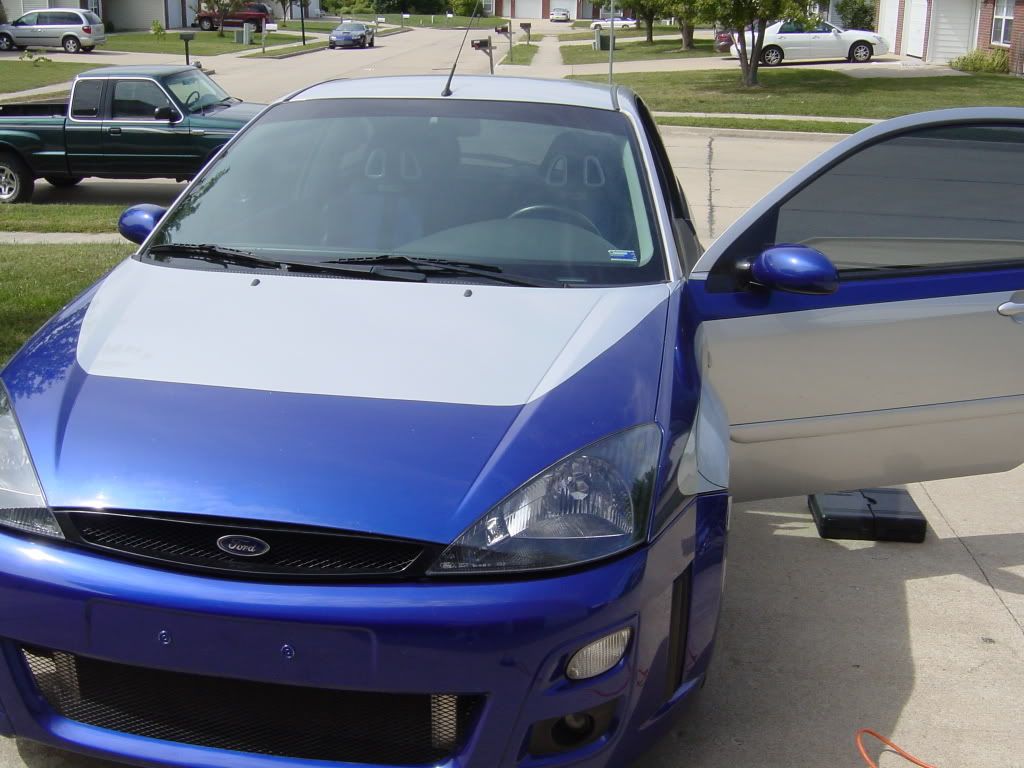 TEIN adjustable coilovers with EDFC controller in glove box.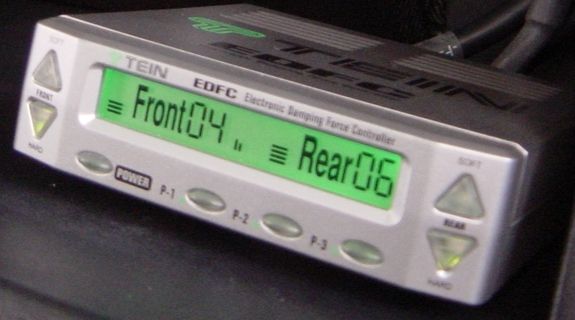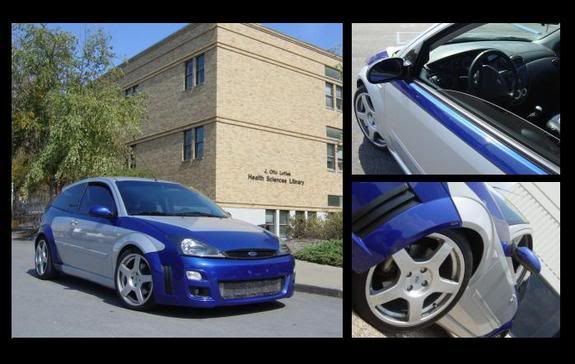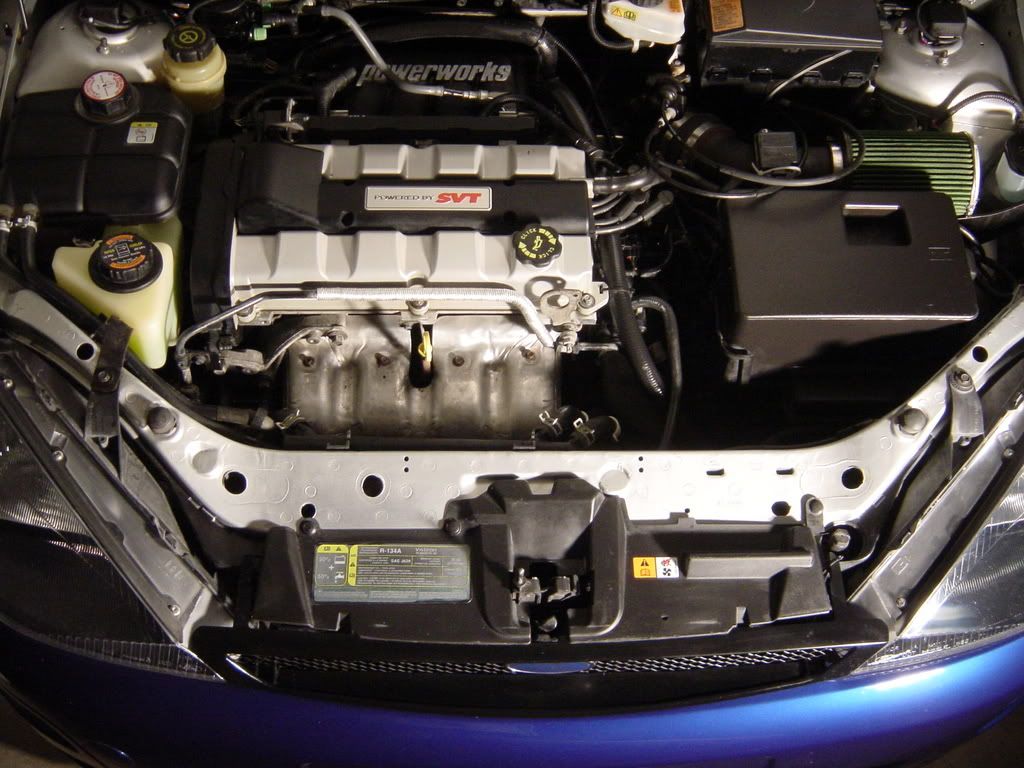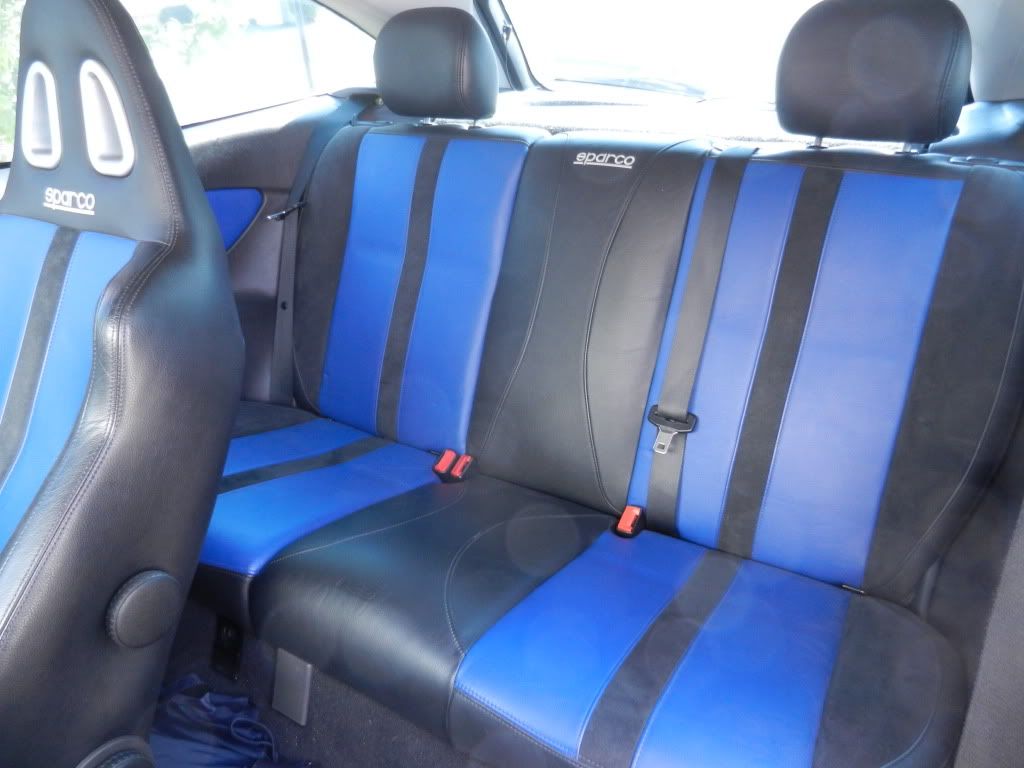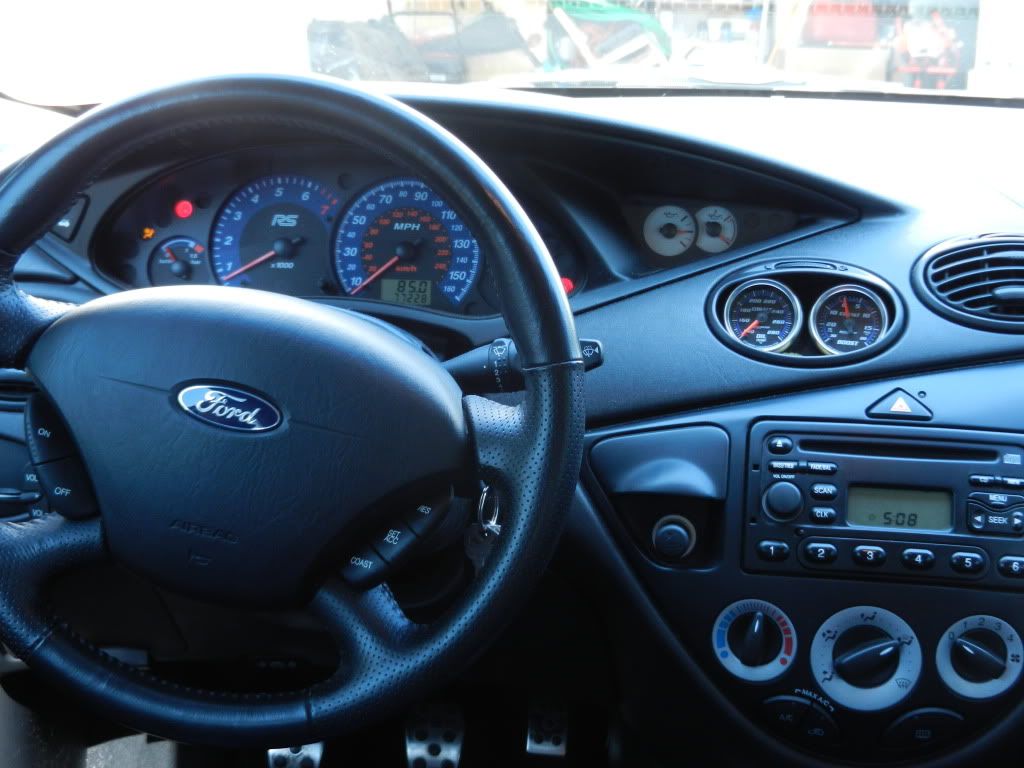 Total of 8 RS wheels and 4 SVT 6-spoke wheels.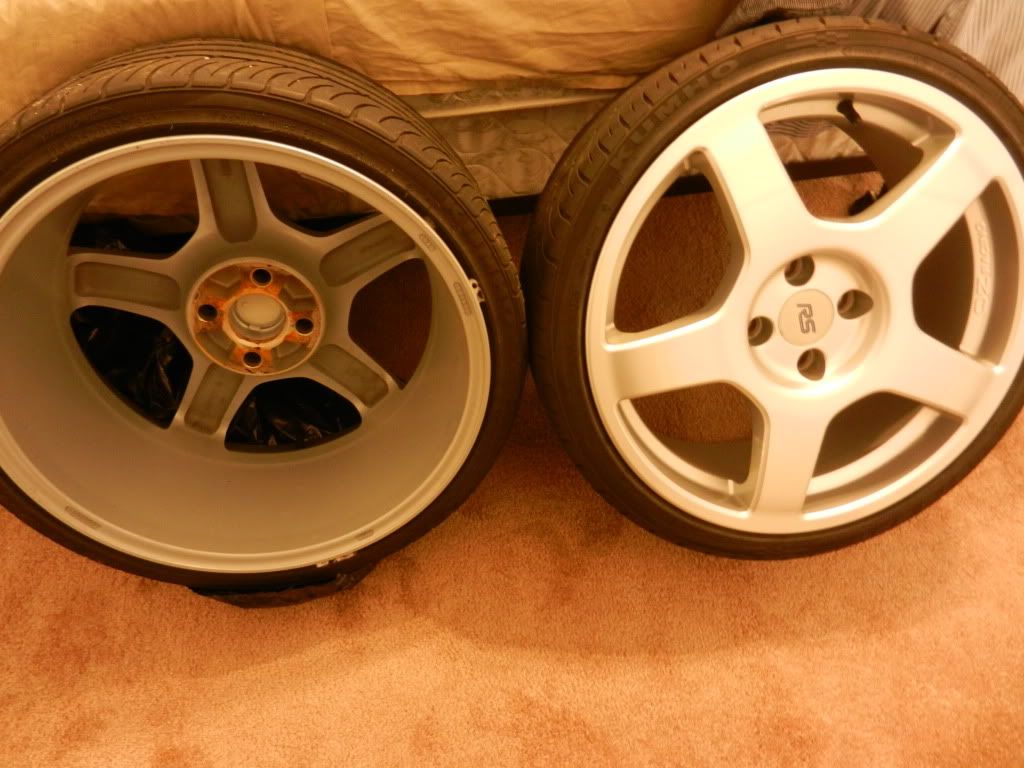 Extra set of 4 MINT OEM RS wheels.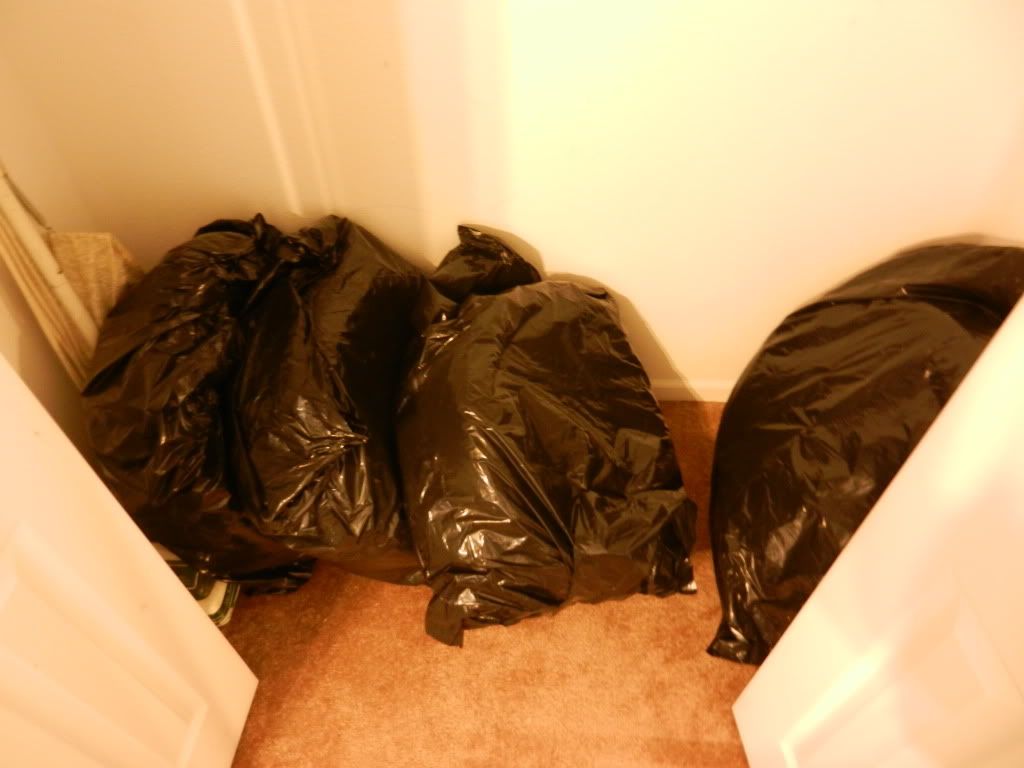 Extra body color grill.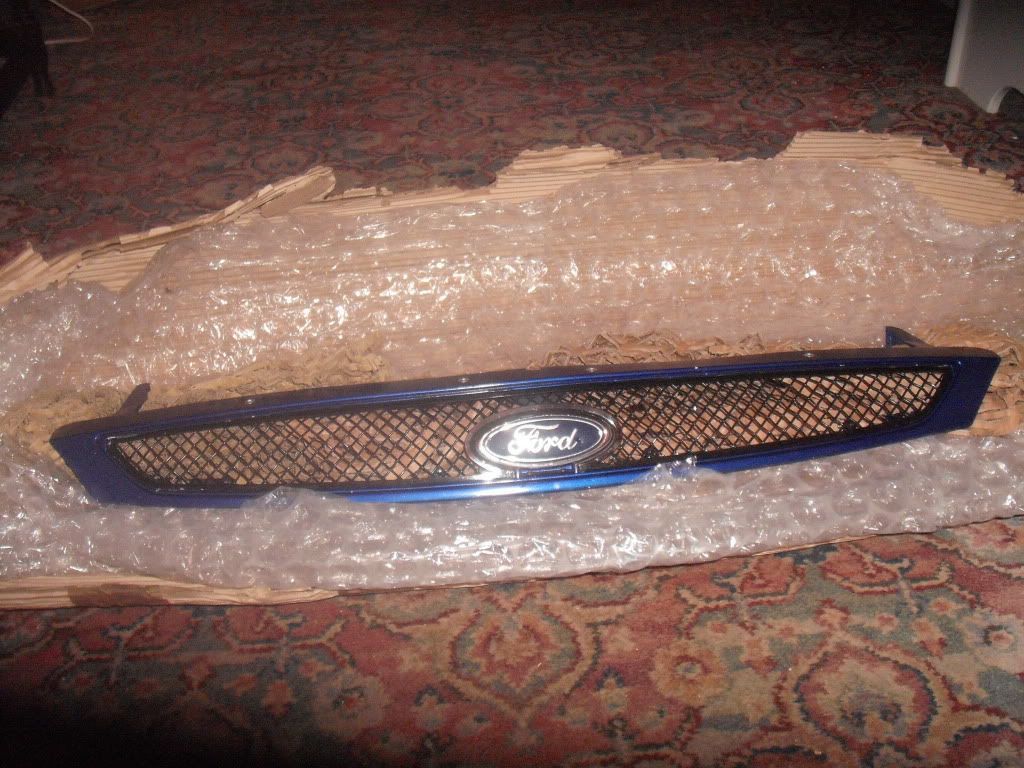 Closet full of extra parts.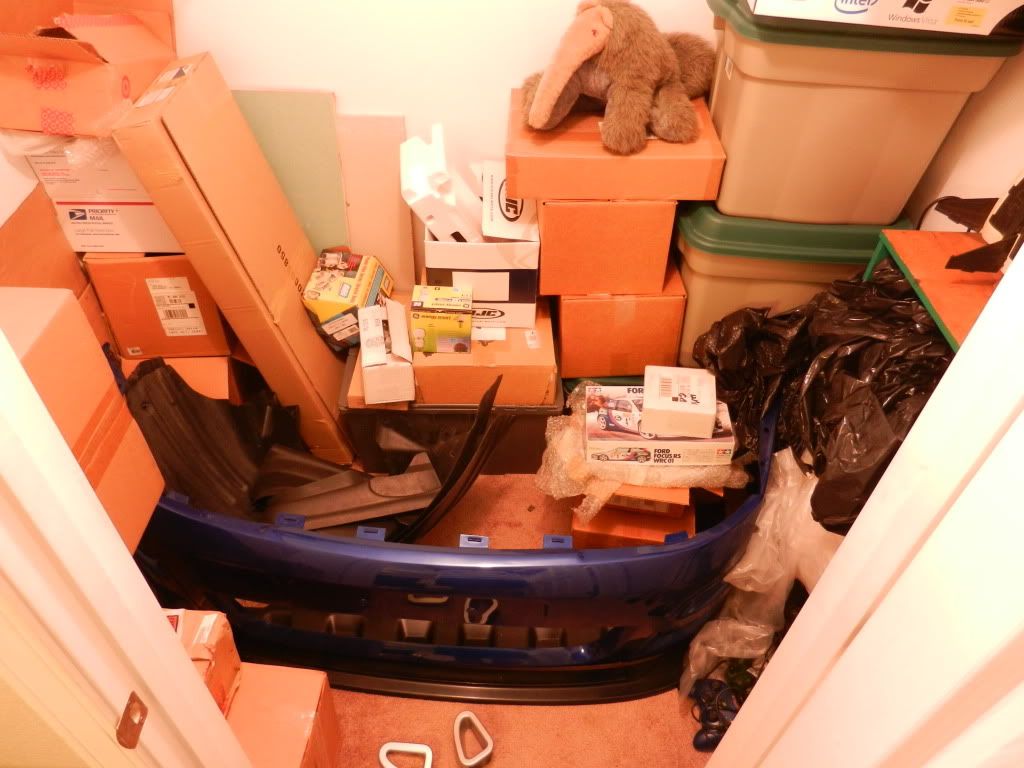 Here is the original car before mods and after.