So a couple of my friends and myself decided to get together and take a couple pictures.
Sorry for the quality of the pictures, I didnt realize they came out so bad.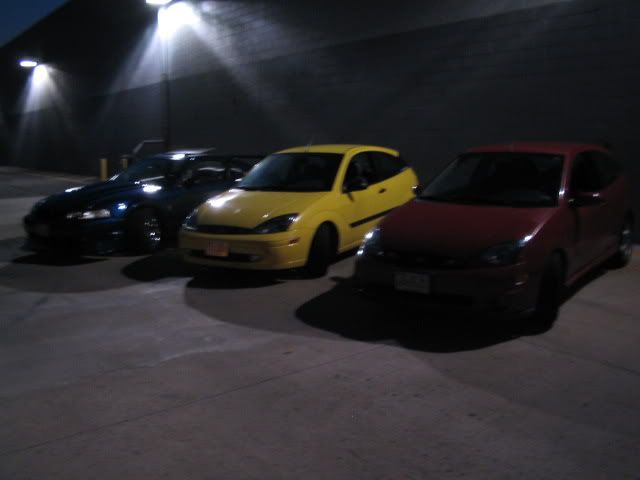 This is Ashers Mustang GT. He did the Cobra R conversion. Alot of people dont like it, but I think it looks awesome.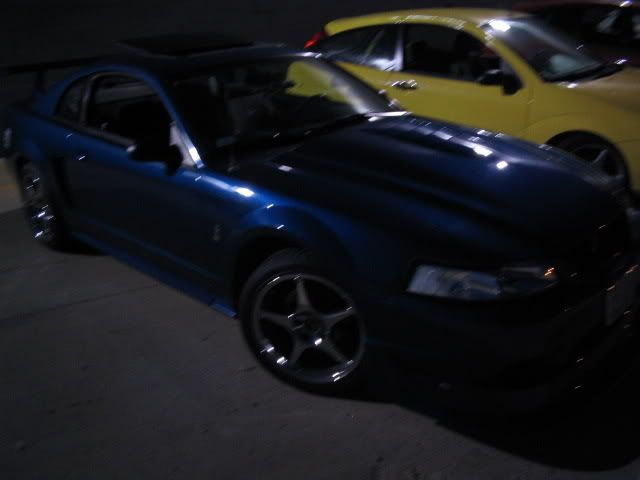 This is Jesse's (kcalblabel) ZX3. His mods being Volant intake, Magnaflow exhaust, FC 65mm Throttle body, FC strut bar, H&R Cupkit, H&R 24mm front and rear sway bars, and his newest additions thanks to Brian (HTPerformance) being the SVT rims and Falken Azenis. We also stripped alot of the interior to lighten it up a little bit.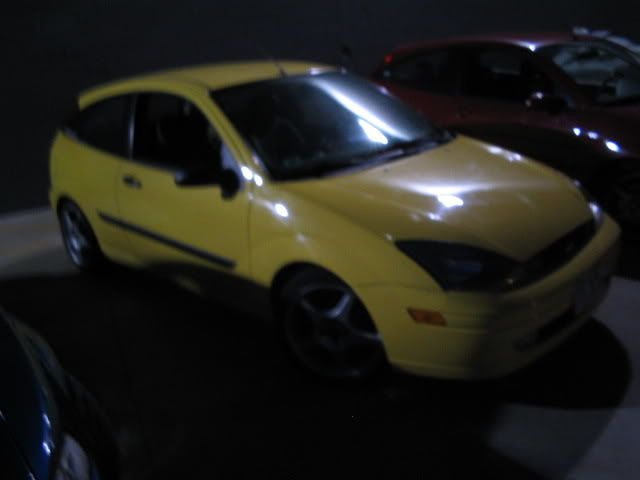 And then, my favorite, there is my car.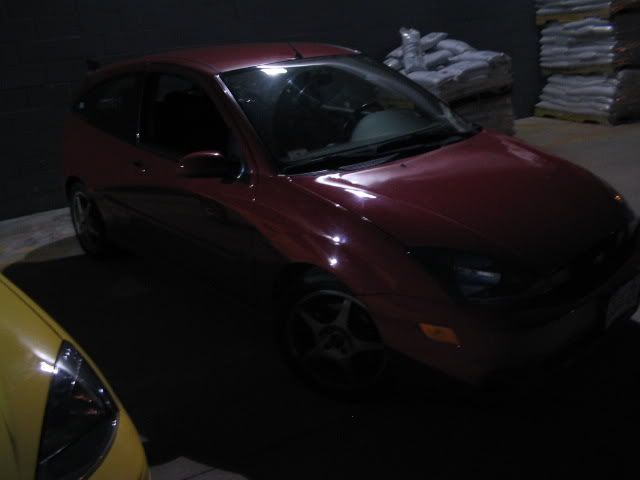 Pretty soon I'm gonna get the 3 of us together again, and I'm gonna get my other friend who has a Mustang Bullitt, and we're gonna get some better pictures together. It's fun having little Ford meets, especially considering we all live within a half mile radius of each other (off the same street too) and never get together for stuff like this.
Once again, sorry about the quality of the pictures.