Discussion Starter
•
#1
•
Finally got around to making a homemade CAI without any CEL or Wrench Lights. Works great and sounds awesome, and noticed an immediate power increase!
*EDIT* THANKS TO USER DUHAMEL FOR THE IDEA!!!!
Step 1:
I contacted my local junkyard and tried finding a 02-07 duratec MAF tube from one of the older foci. They didnt have any, but assured me that either a taurus MAF or Lincoln LS MAF would work, went down there and got the MAF and Tube from an 04 Lincoln LS for $5.
04 Lincoln LS, MAF and MAF Tube:
Step 2:
Cut the MAF Tube away from the top of the air filter lid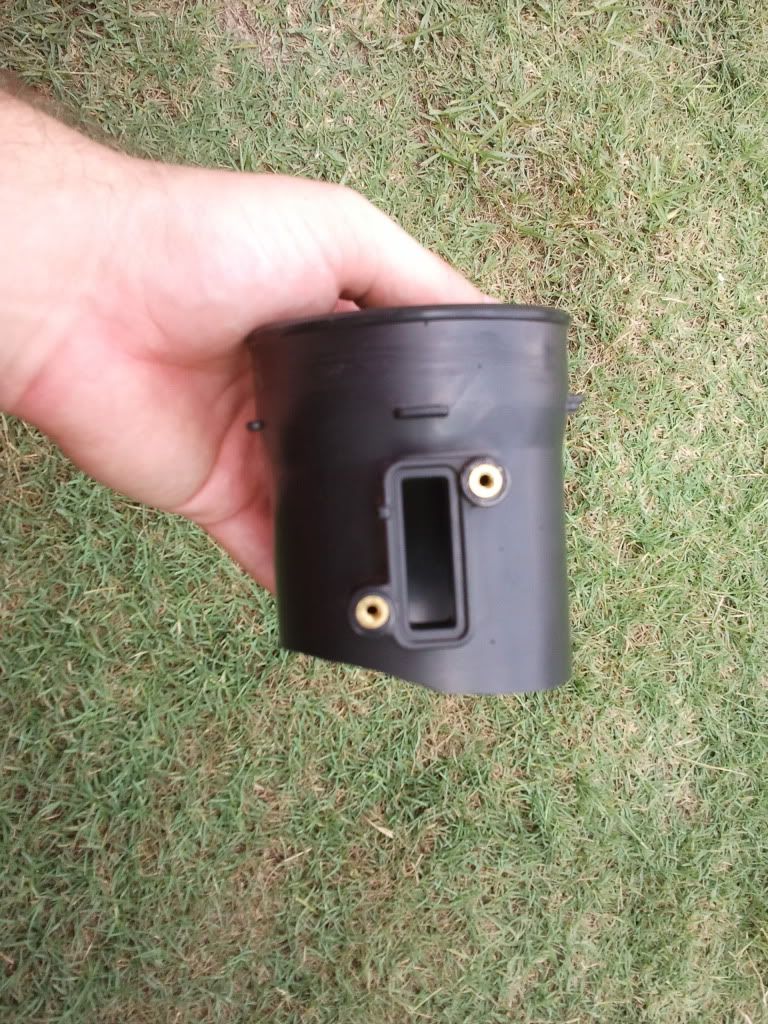 Step 3:
Sanded the edges of the cut MAF tube
Step 4:
Removed the MAF from the Focus and inserted it in the cut Lincoln tube
Step 5:
I Attached the Cold Air Intake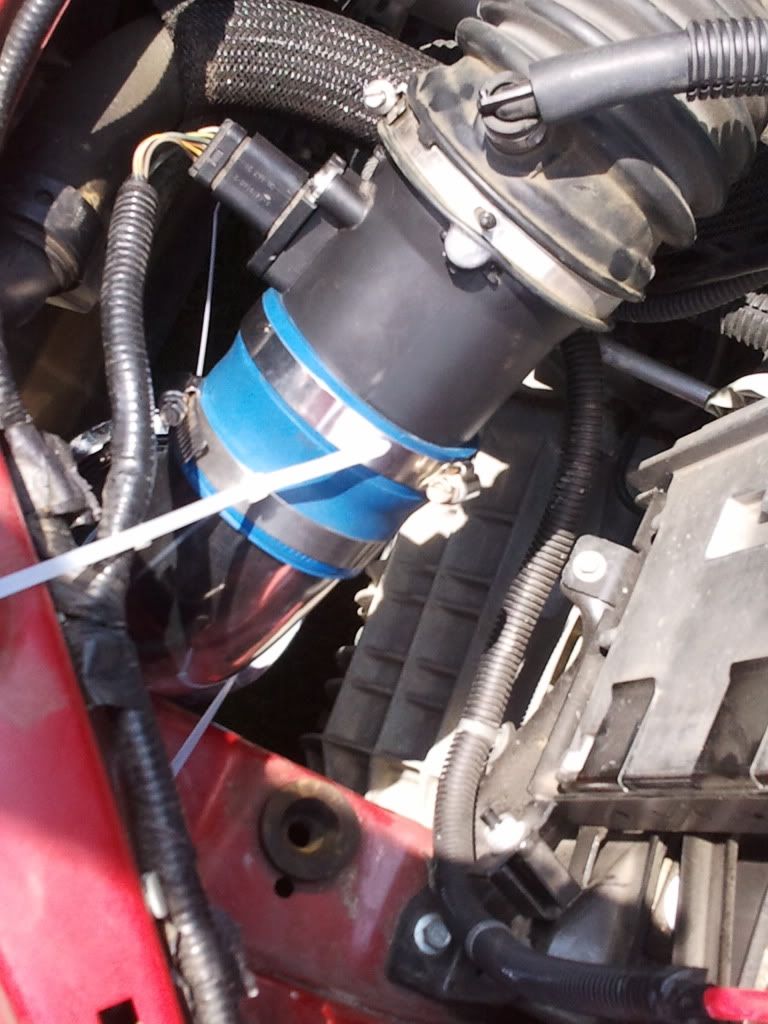 Before: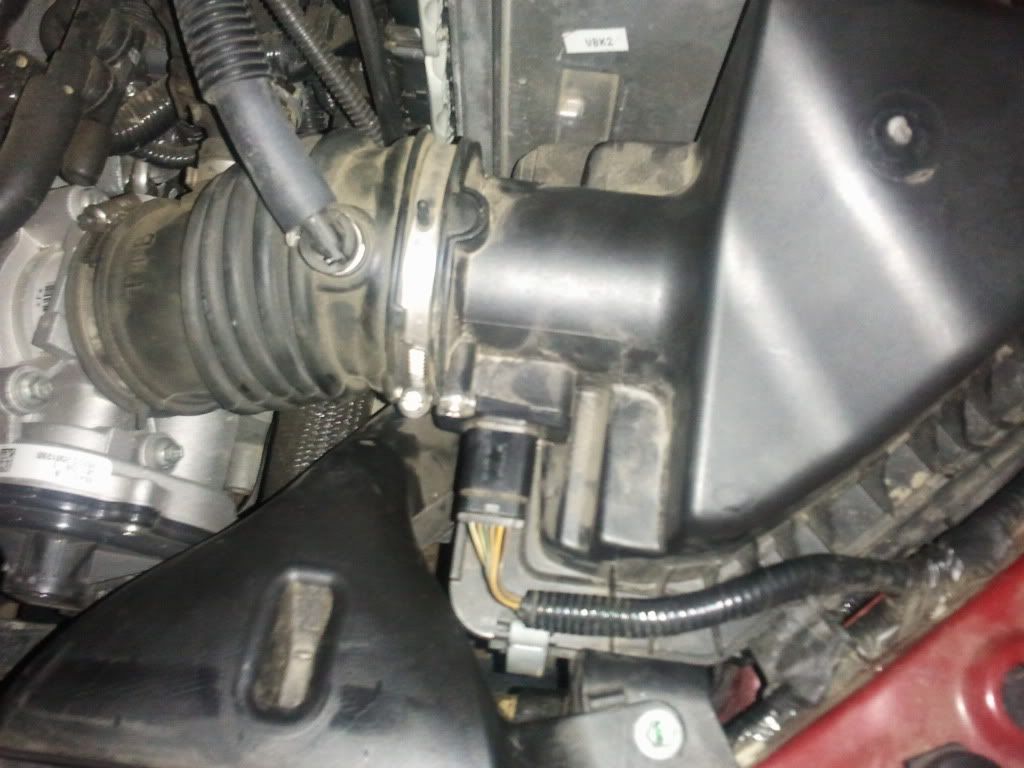 After: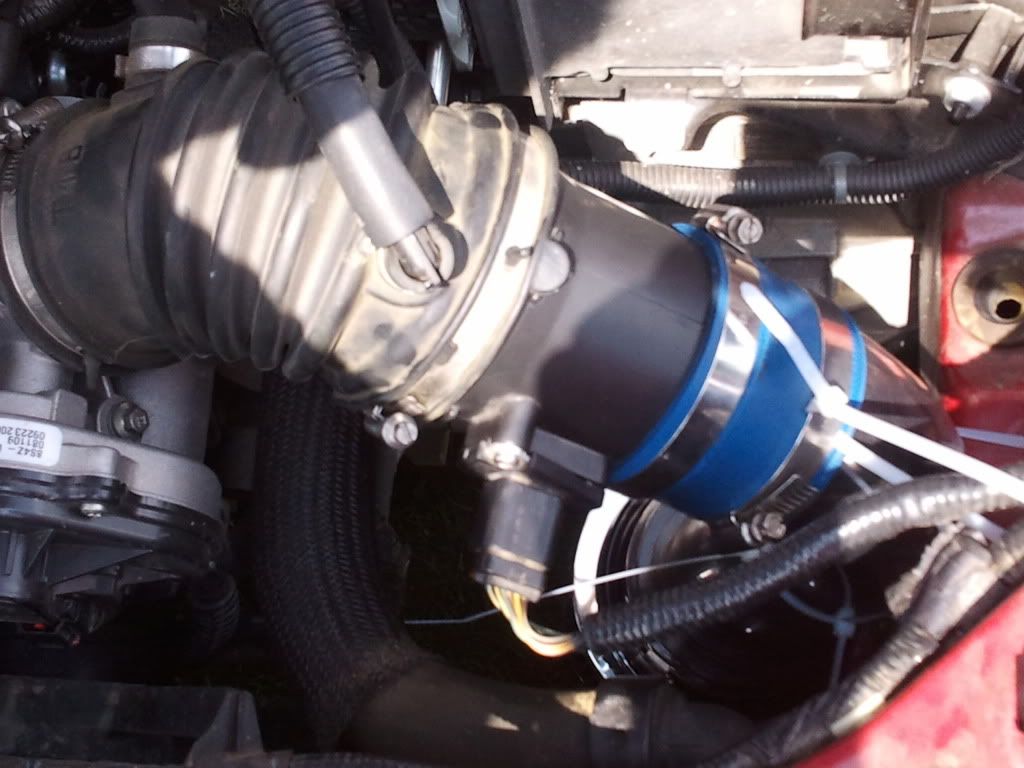 and before you say anything, yes those are zip ties, and no they are not permanent. My local lowe's got destroyed in a tornando and i cant exactly run to town and get something better lol the new one opens in a few weeks and ill get something better to secure it with and post some redeemer pics up.
Overall it took about twenty mintues or so and was very easy. I let my car run for about fifteen minutes before i secured everything just to make sure i was in the clear, after the fifteen mintues i zip tied everything and rode down the road for about twenty miles and no lights whatsoever and like i mentioned, it sounded amazing and i notcied and immediate power gain, nothing huge, but i could definentily notice a difference. Gas mileage it undetermined so far
Lemme know what you guys think, and try to keep the zip tie heckling to a minimum [
]